Achieve Investment Portfolio Diversification with AI
14.11.2019, 7:00 pm

-

8:30 pm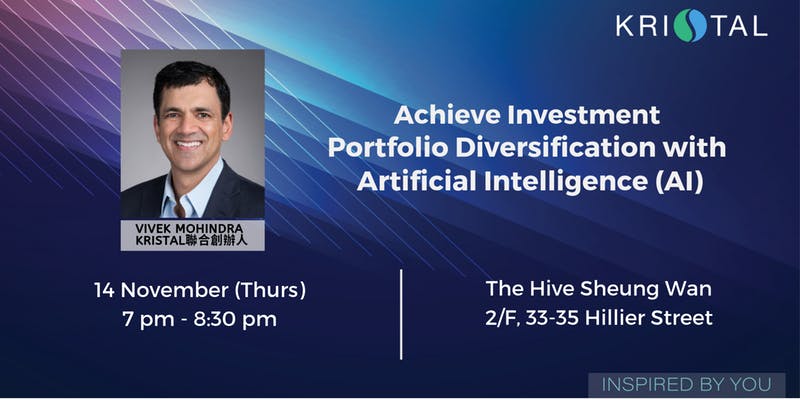 Know more about how to make use of Diversified Investment Strategy which powered by AI to cope with the financial market uncertainty!
One of the best ways to secure your financial future is to invest, and one of the best ways to invest in fluctuated financial market is to diversify your investment portfolios!
By planning and investing long term in diversified portfolios, you can meet your financial goals and increase your financial security. A key way to achieve successful investing is learning how to balance your comfort level with risk against your time horizon. Diversification can help mitigate the risk and volatility in your portfolio, potentially reducing the number and severity of stomach-churning ups and downs.
With the help of Big Data and AI technology Artificial Intelligence (AI), investors can predict the future prices more accurately and without the burden of emotional investing. AI-driven asset management will shift the capital of investors in emerging markets from traditional approaches to these lower cost, more diversified, and higher return investment vehicles. If you are interested to learn how to achieve investment portfolio diversification with AI technology, join our seminar for FREE!
For more information, please click HERE.