Entrepreneur Experiences with Constant Tedder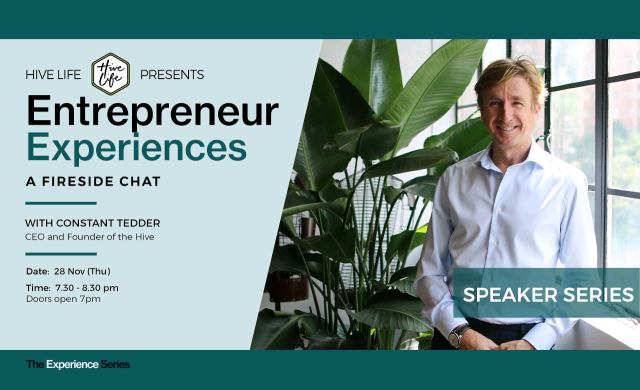 Constant Tedder has been an entrepreneur since he first started a magazine back at school a long, long time ago in a country far, far away.
Spending his 20s losing a few entrepreneurial teeth, he chanced upon a genius who had invented RuneScape and co-founded a tiny computer games developer called Jagex to bring it to market. After reaching a million subscribers, he sold the business to a Chinese Internet company and switched into renewables with Scottish wind farm developer Dawn Energy in 2009, which awaits Scottish independence to start growing again.
Moving to Hong Kong in 2012, Constant founded the Hive, which now has 20 locations in 7 countries – Hong Kong, Singapore, Vietnam, Thailand, Taiwan, Japan and Australia. Today, he's continued to make impact investments in agri-tech startup FlyFarm and environmental NGO Earth.Org, and operates a small VC firm, Honey Capital.
Topics we'll cover
• The Key To Scaling A Company Internationally
• Profit vs Growth – Or Both?
• How To Know When To Quit
• Setting Boundaries For A Healthy Work/Life Balance
• The Biggest Sacrifices You Make As An Entrepreneur
Are you
• An ENTREPRENEUR scaling your business?
• A PROFESSIONAL looking to step into the startup world?
• An EXECUTIVE searching for a change professionally?
Then this is a talk you need to come to.
Hosted by The Hive Hong Kong, Hive Life and The Experience Series at The Hive
For more information, please click HERE.