TRANSFORM YOUR VISION INTO REALITY
12.11.2019, 6:30 pm

-

8:30 pm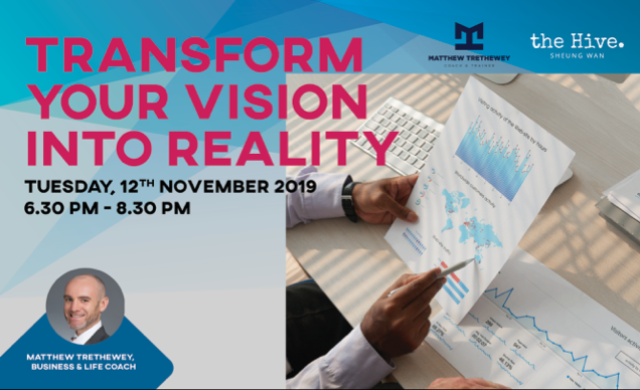 Successful entrepreneurs and companies follow systems that work. They are optimistic, their vision is crystal clear, and their intention is firm. Their vision is broken down into specific and measurable outcome and process goals. They follow an action plan, and they are fully committed to it. And they don't let fear and limiting beliefs stop them because they have strategies to overcome them.
In this 2-hour workshop, you will:
Create a vision for what you want
Turn your vision into goals
Formulate actions to achieve your goals
Challenge and overcome your fears and limiting beliefs
Speaker Title:
Matthew Trethewey, Business & Life Coach
For more information, please click HERE.