10.02.20 – 15.02.20
As international as the StartmeupHK Festival is, it is also unequivocally a part of Hong Kong. It not only showcases core sectors where Hong Kong has competitive advantages, but is also a platform for the local startup community to get involved, access new opportunities, and build new connections. Supplementing the Festival's core events are diverse community events ranging from job fairs, services marketplaces and workshops to networking functions, informal quizzes and meetups.
Events are being added as they are confirmed so please check this section regularly for updates.
FINSPIRE Hackathon
7.02.20 (18:00 – 21:15), 8.02.20 (9:00 – 21:50), 9.02.20 (9:00 – 17:30)
Location: Tencent Westart, 6/F, KOHO, 75 Hung To Road, Kwun Tong, Kowloon, Hong Kong
FINSPIRE Hackathon is the premier annual event of FINSPIRE where hustlers, hackers and hipsters from universities team up to ideate, design, build and pitch their Fintech-inspired innovations. Get ready for 48 hours of intense excitement and be Finspired by fellow university students, tech leaders, entrepreneurs and industry experts!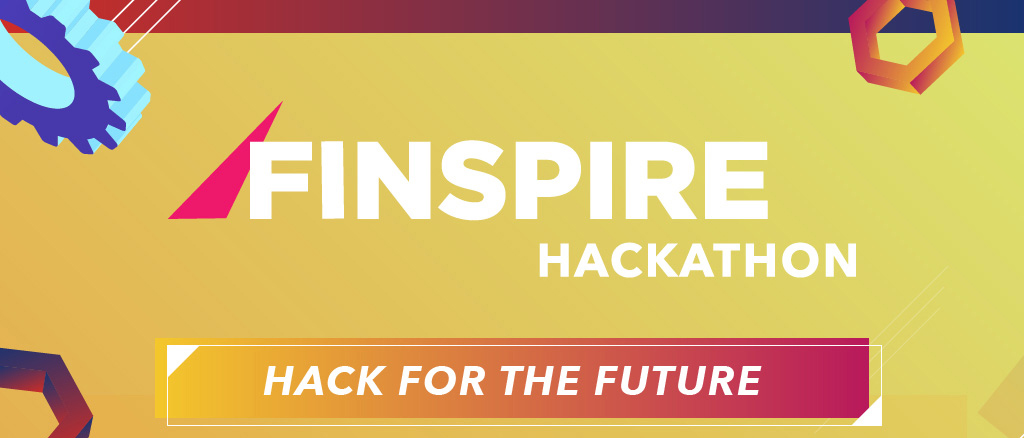 Silicon Dragon Tech Titans 2020
11.02.20, 18:00 – 21:00
Location: theDesk, United Centre, Floor 5, 95 Queensway Road, Hong Kong
Silicon Dragon presents: annual awards for tech and venture titans, panel of VC power player investors, pitches from top entrepreneurs, and a networking reception.
Agorize x StartmeupHK Community Innovation Mixer
12.02.20, 18:30 – 21:00
Location: The Hive Sheung Wan, 33-35 Hillier Street, Sheung Wan, Hong Kong
Who better to celebrate Innovation & Tech in Asia with than our friends and partners? Come join us at the official "Agorize x StartmeupHK Community Innovation Mixer" to mingle & network with the whole ecosystem of our vibrant city!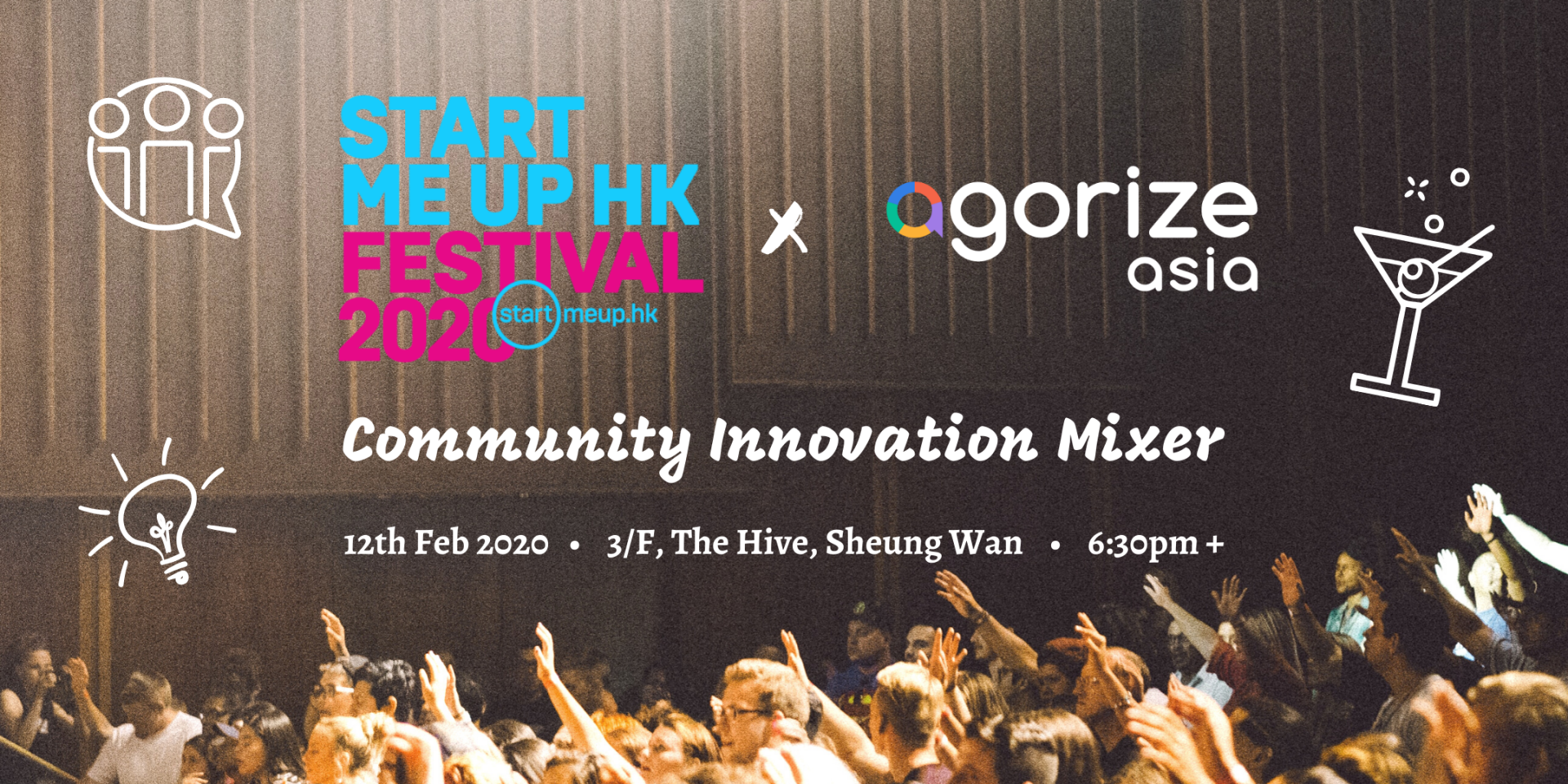 Austrian-Hong Kong Startup Nite
12.02.20, 18:30 – 21:30
Location: WeWork, 5-13 New Street, Sai Ying Pun, Hong Kong
The 5th StartmeupHK Festival from Feb. 10 – 15, 2020 is just around the corner and will bring together world-renown speakers, founders, investor, innovators and connectors from around the world. Austria wants to be a part of it again and we would like you to join us on Wednesday, Feb. 12, 2020 for an Austrian – Hong Kong Startup Nite.
ADVANTAGE AUSTRIA Hong Kong and Global Incubator Network Austria would like you to meet the connectors and innovators coming for the Festival to Hong Kong. We will brief you how you or your partners could make use of the dynamic Austrian ecosystem to launch products or service in Europe.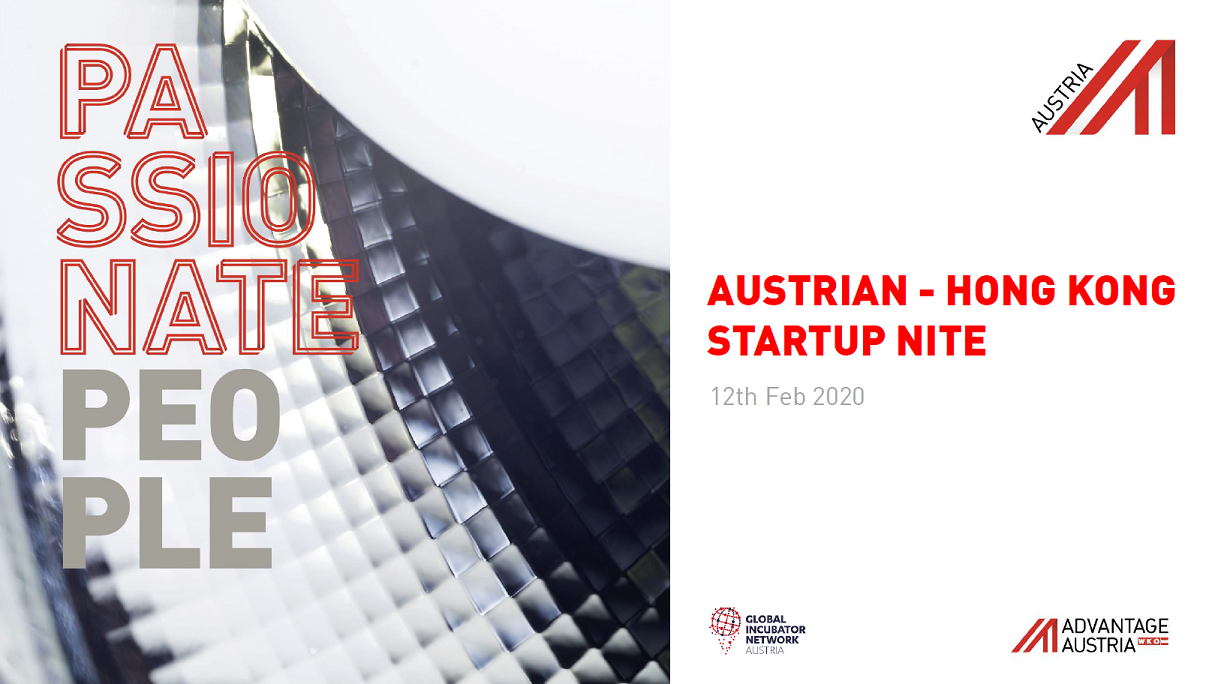 WOP Innovation Night by China Hospitality and Travel Innovation Alliance
14.02.20, 17:30 – 21:00
Location: 24/F, Fairmont House, 8 Cotton Tree Drive, Central, Hong Kong
Industry leaders and experts from corporates and investment organisations will gather in a panel discussion to share the latest insights in travel and hospitality industry. Pitching session for 8-12 startups.