All you need to know about inntech – interview with ivan ivanov, founding partner of inntech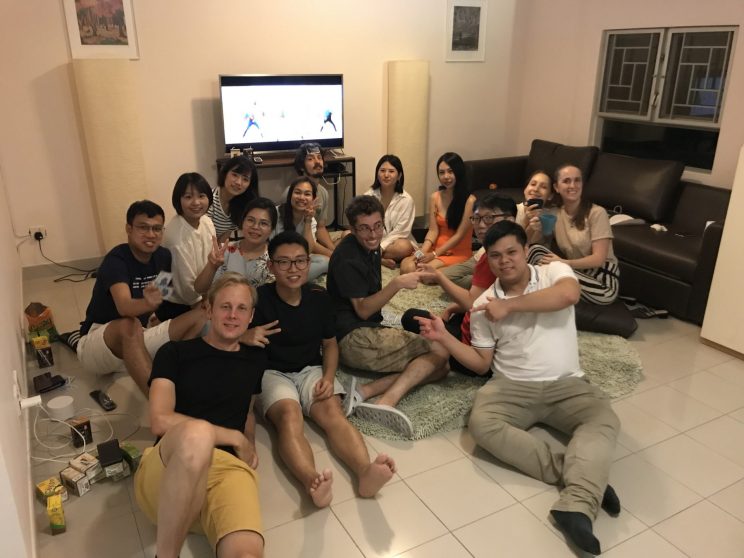 Could you give us the background of InnTech and its recent development?
InnTech is a co-living project for startups and entrepreneurs, offering affordable accommodation in Hong Kong as well as opportunity to live in a community of like-minded entrepreneurs to create new ideas, businesses, innovations, products etc. All tenants receive networking opportunities, access to events, connections to potential partners, vendors and mentors offered by InnTech in Hong Kong. This concept is common in Silicon Valley. Famous "Investors BBQs" in the houses in Silicon Valley are the places where a lot of deals are done. This concept is new in Hong Kong, but we truly believe it will become popular soon as the startup ecosystem of Greater Bay Area is developing rapidly. InnTech is backed and supported by co-working operator WorkTech and together we are building a new concept of living and working ecosystem for startups.
What are the opportunities you see in co-living market in Hong Kong?
Real estate price in Hong Kong is relatively high to many young professionals and living spaces in the city are limited. Hong Kong is a city famous for being hard-working and having long working hours, which often implies inadequate time for social life. So, living in a community with shared common/similar interests in co-living environment provides more than just living spaces – it provides an affordable home for making friends, new ideas and business opportunities. Finally, the startup ecosystem in Hong Kong has been expanding tremendously in recent years – we have various stakeholders in the ecosystem supporting startups and young entrepreneurs. InnTech's co-living solution comes into play here by offering "soft-landing" services to startups trying to navigate the business landscape to set up in Hong Kong.
What are the company's strategies for the Hong Kong market?
The first house with eight rooms (shared and private) was launched in Ma Wan (Park Island) in May 2019. We are getting many enquiries from potential tenants and selecting them carefully to create a genuine entrepreneurs' community. InnTech is also looking to expand in other sites in Hong Kong. Our strategy is not only opening co-living spaces, but also partnering with key startup and VC ecosystem players in Hong Kong, as well as community partners, acceleration and incubation programs and corporate partners. The mission and vision of the founders is to create a strong community covering major areas of startup life for their founders interested in landing in Hong Kong. InnTech and our partners have a network outside of Hong Kong – including Europe, Eastern Europe, CIS, Kazakhstan and US. There are many innovation hubs, accelerators, incubators in these regions in our network, who are looking to Asia for scaling their projects and portfolio companies. We are developing several programmes for our partners and hoping to bring innovative startups to Hong Kong.
Who are your target customers and how do you reach them?
We are targeting people who are inspired about entrepreneurship, both from local and overseas. We reach out to them via our network in Hong Kong and other countries – startup and VC communities, accelerators, incubators, innovation hubs, and universities. Our network is one of our competitive advantages. We also work closely with different media and social media platforms.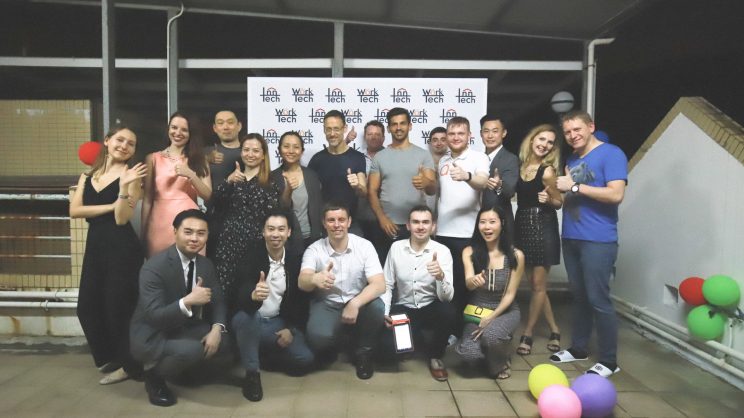 What is your mid and long term goal in Hong Kong and Asia?
We believe that this kind of co-living spaces should be in locations where capital flow meets with talent flow. Hong Kong is definitely one of these places. I'm happy to see that innovation space and startup community is growing rapidly here. With sharing economy and the mindset of the generation of millennials, we see a lot of potential for co-living in Hong Kong. That's why we are going to expand our presence in Hong Kong, as well as other major innovation hubs in Asia, including Shanghai, Taipei, Japan, Thailand, South Korea and India. The whole idea is to build the co-living platform (including IT-platform) and community across Asia and probably the globe, connecting local startup ecosystems and all relevant stakeholders, and removing the borders for the best projects to expand internationally.
In your opinion, what kind of services provided by InvestHK are the most helpful for a new investor in Hong Kong?
InvestHK is one of the most helpful government organizations I have ever seen. They offer free and customized support to help non-local enterprises, startups and investors setting up in Hong Kong. We are very grateful to have InvestHK connecting us with the different startup ecosystem stakeholders in Hong Kong as well as supporting us on publicity. As we are preparing soft-landing programs, the support services provided by InvestHK will be also very useful for new companies and startups coming to Hong Kong. It's very important to get right connections with right partners when you are new in the country. InvestHK indeed plays a key role in HK ecosystem for startups, investors and entrepreneurs, and we will encourage our community to reach out to them for assistance.
Latest interview in Jumpstart magazine:
https://jumpstartmag.com/birds-of-a-feather/?fbclid=IwAR0ZOwArrAMMexWSCFKSdfWgljBc1zv0w9xjP9eNa4farTmAVa4NdhqmOek