MAKE IT
HAPPEN
MAKE IT
HONG KONG
As well as being one of the world's most exciting cities, Hong Kong is one of Asia's most vibrant tech hub. StartmeupHK can help advise and guide you to make the city your startup home. StartmeupHK is a division of InvestHK, a HK Government Department helping overseas companies set up in the city. Launched in 2013, StartmeupHK's mission is to promote Hong Kong as a leading startup destination for entrepreneurship and innovation.
Our objectives are to
Attract and support startup ecosystem stakeholders to set up a presence here, and provide a one-stop service platform to enable them to grow in Hong Kong and beyond
Help build a vibrant startup ecosystem to foster a culture of entrepreneurship in the city
Promote Hong Kong internationally as a tech hub
Latest News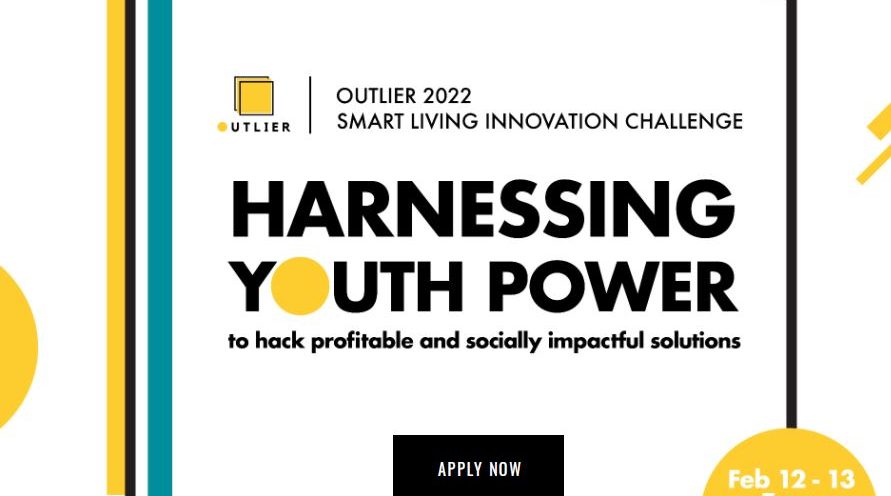 With AIESEC Hong Kong Limited as the organiser and Cyberport Hong Kong as the co-organiser of this year's challenge, we are proud to commence the challenge which aims at promoting smart living that transforms our daily lives to become more efficient, comfortable and safe through technology and innovation. Working in teams of 4-5, you will be tackling alarming social issues in Hong Kong related to smart living by building impactful business models throughout the challenge. Outstanding teams will get lucrative chances and even internship opportunities as well as funding to turn their business models into reality. For more information, please visit HERE.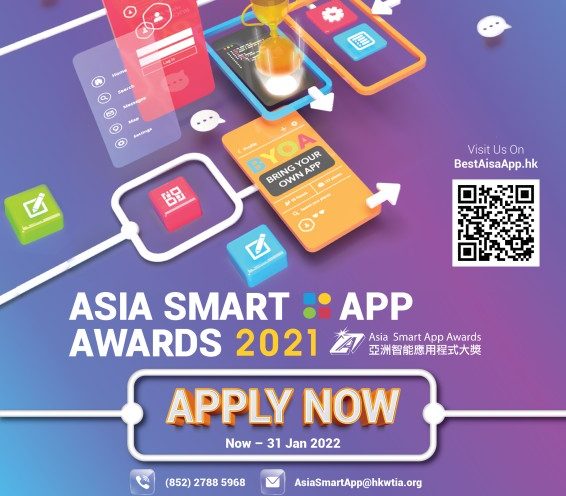 Organised by WTIA and sponsored by Create Hong Kong of the Government of the Hong Kong Special Administrative Region (CreateHK), Asia Smart App Awards (ASA) is stepping into its 8th edition. We are inviting the app developers brim with wisdom and talents to seize the chance to send in your smart apps to compete with other inventive smart apps of ALL types from every corner of Asia in Asia Smart App Award (ASA) 2021! The three Award Categories of the ASA 2021 are as follows: Public Sector and Social Innovation Business and Commercial Lifestyle and Entertainment Apply now and seize the chance to compete with your best counterparts from 17 Asian countries and regions! Deadline of application: 31 Jan 2022, 23:59 (GMT+8) For more information and application, please visit HERE.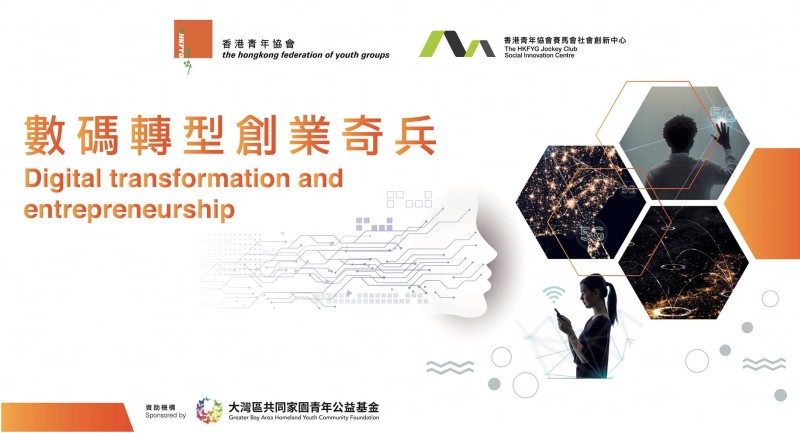 香港青年協會獲得大灣區共同家園青年公益基金資助,「數碼轉型創業奇兵」旨在鼓勵和支持創業年青人進行數碼轉型,為成功取錄的申請者提供為期一年的訓練,包括:數碼轉型及營銷培訓課程、企業考察,以及專業導師顧問諮詢服務等。期間,申請者需為公司進行實戰數碼轉型規劃,包括網絡行銷內容及設計、網上開拓客源及數碼營銷廣告等,並將為最終5隊數碼轉型最成功個案提供媒體曝光機會。 上課日期:2022年2月至2022年5月 上課時間:晚上7時至9時 欲知更多信息,請點擊這裏。 如欲報名,請點擊這裏。
Latest Events

Incubators and accelerators in Hong Kong are tailored to provide you with the ultimate support on your entrepreneurial path to success.
Interviews
Watch in-depth interviews with key opinion leaders in the startup community.
Press Releases
Press releases about StartmeupHK
Publications
Discover various publications of the Hong Kong startup ecosystem by InvestHK
Videos
Discover videos on past editions of StartmeupHK Festival and more
Case Studies
Success stories of Hong Kong based startups from a wide variety of industries
StartmeupHK Festival 2020 Media Coverage
Read about media coverage on StartmeupHK Festival 2020