MAKE IT
HAPPEN
MAKE IT
HONG KONG
As well as being one of the world's most exciting cities, Hong Kong is Asia's most promising business hub.
Launched in 2013 as an initiative by InvestHK, StartmeupHK seeks to promote Hong Kong as a startup destination, connect entrepreneurs, and create a vibrant ecosystem that draws innovative, high impact ventures from around the world to our city.
To discover more about startmeupHK and our Hong Kong Startup Ecosystem please click the buttons below.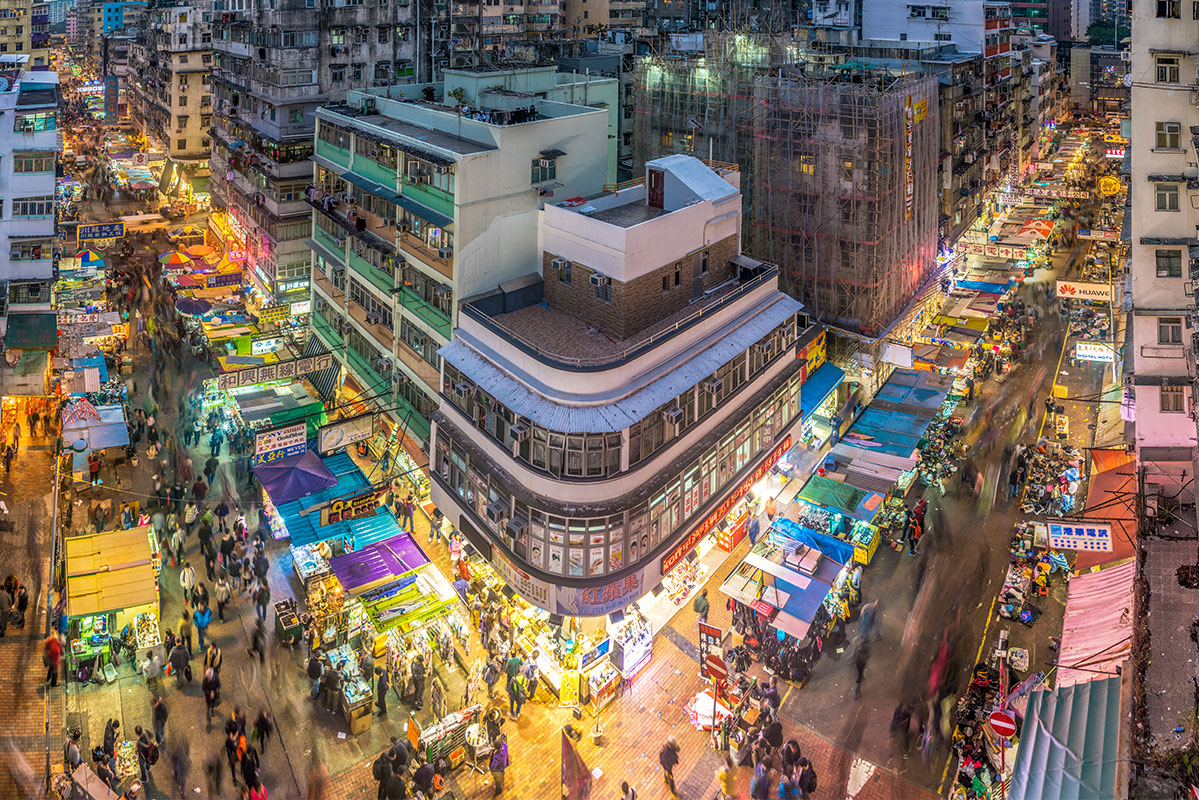 To enhance Hong Kong's ongoing work in the fight against the novel coronavirus infection and to provide support and assistance to industries and members of the public affected by the epidemic, the Government announced the setting up of a $30 billion Anti-epidemic Fund on 14 February 2020. As the epidemic continues and becomes more severe, the Government announced on 8 April 2020 the second round of $137.5 billion Anti-epidemic Fund measures to provide further assistance to the affected sectors and members of the public. For more details, please click below.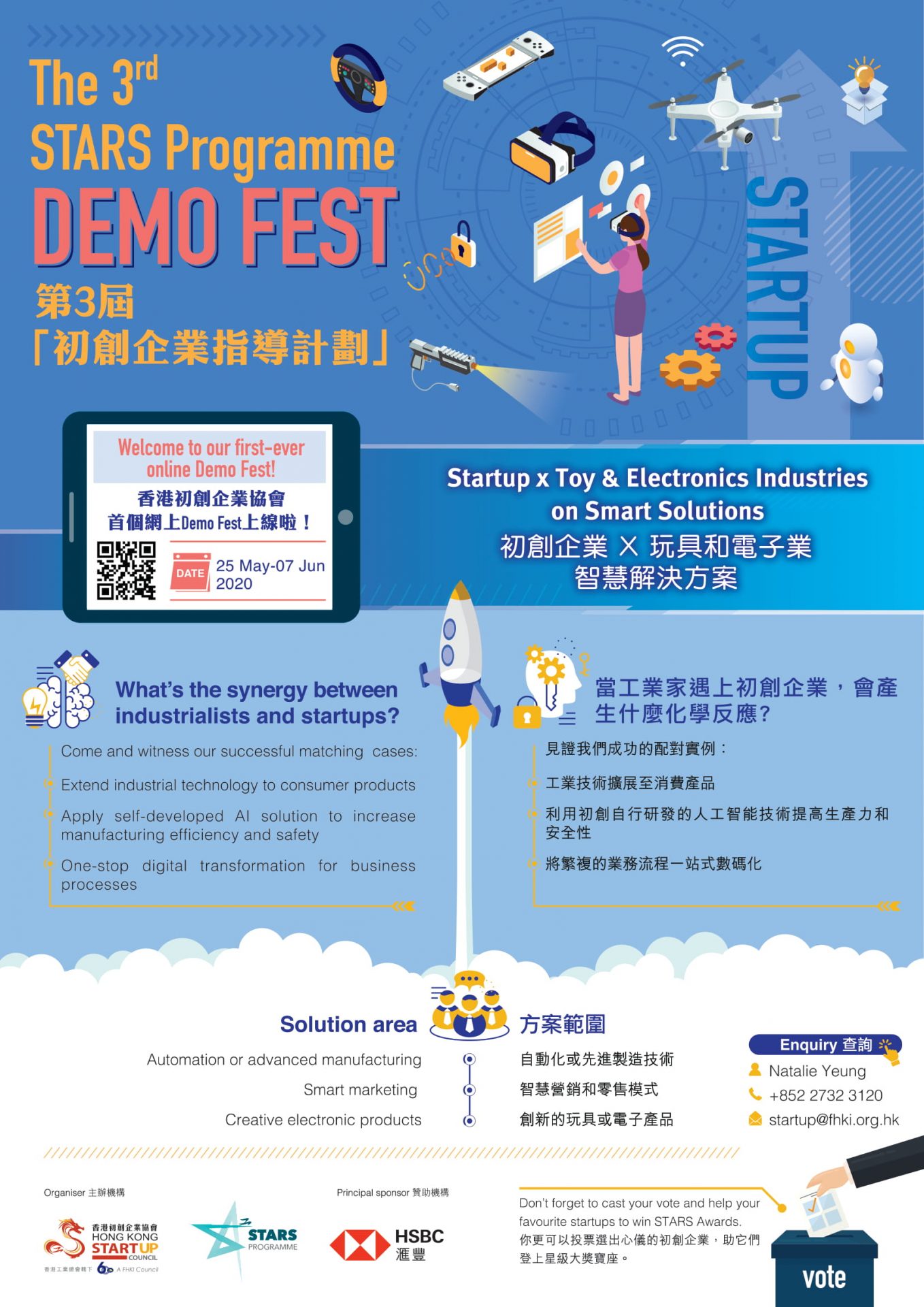 We are excited to announce that the long-awaited DEMO FEST of 3rd STARS Programme will be launched on 25 May! Themed as "Toys and
Read More »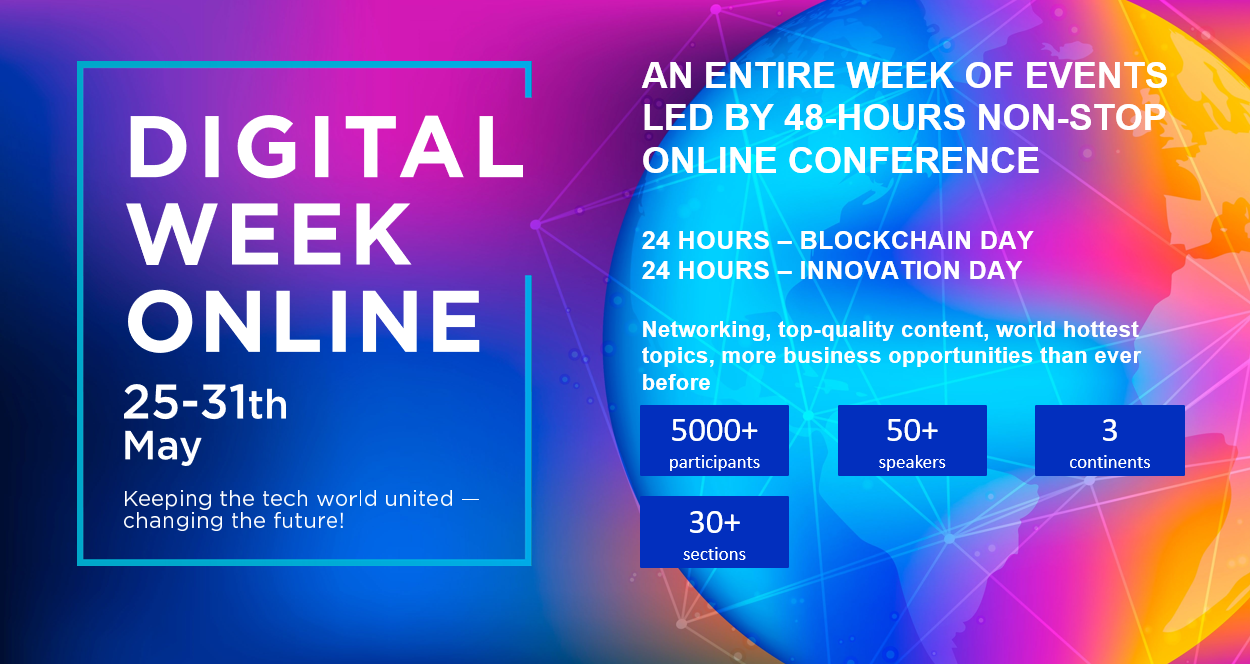 Digital Week Online is a global online event led by 48-hours non-stop online conference. 24-hours blockchain conference, 24-hours innovation & technology conference. Top-speakers and
Read More »
Visit the New
StartmeupHK Festival 2020 site
Watch in-depth interviews with key opinion leaders in the startup community.
Discover various publications of the Hong Kong startup ecosystem by InvestHK
Success stories of Hong Kong based startups from a wide variety of industries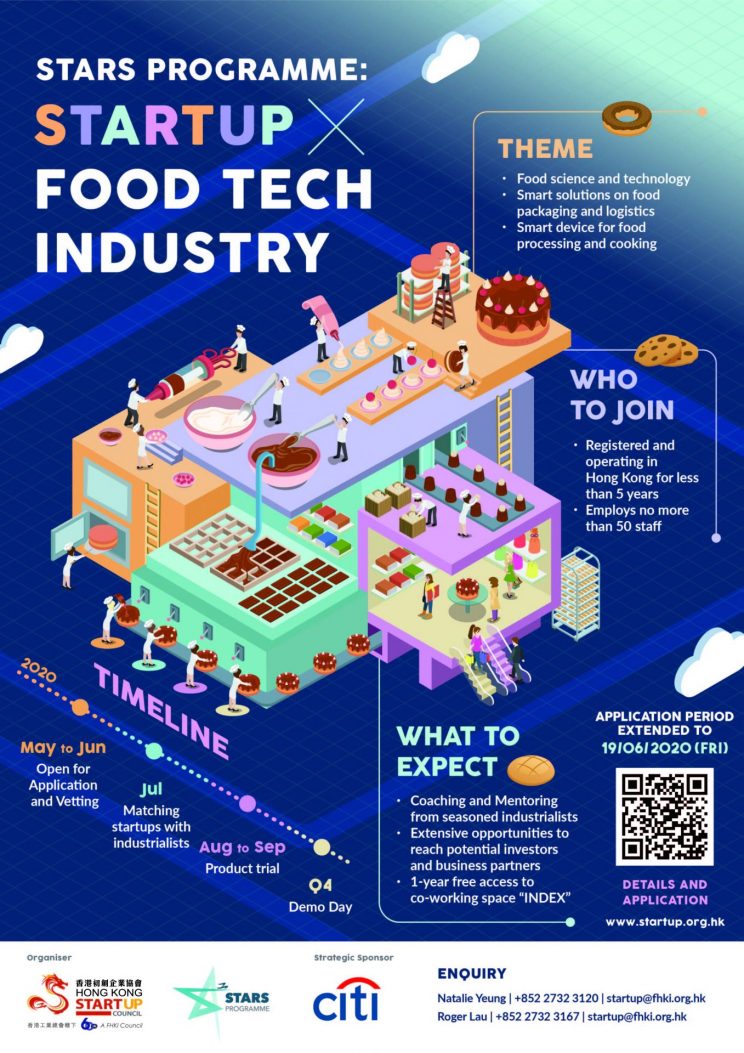 Theme Food science and technology (e.g. new methods for food processing or preservation, resistant from natural harms, flavour or nutrition enhancement) Smart solutions on food packaging and logistics Smart devices for food processing and cooking Who to join Registered and
Read More »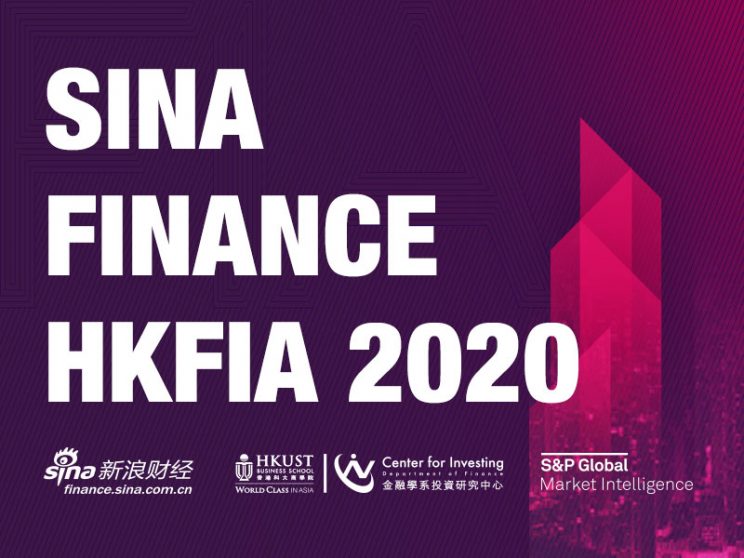 Sina Finance, in collaboration with The Centre for Investing in HKUST and S&P Global Market Intelligence, is proud to announce the launch of second SINA FINANCE HONG KONG FINANCIAL INSTITUTIONS AWARDS (HKFIA). Although the outbreak of coronavirus is serious this
Read More »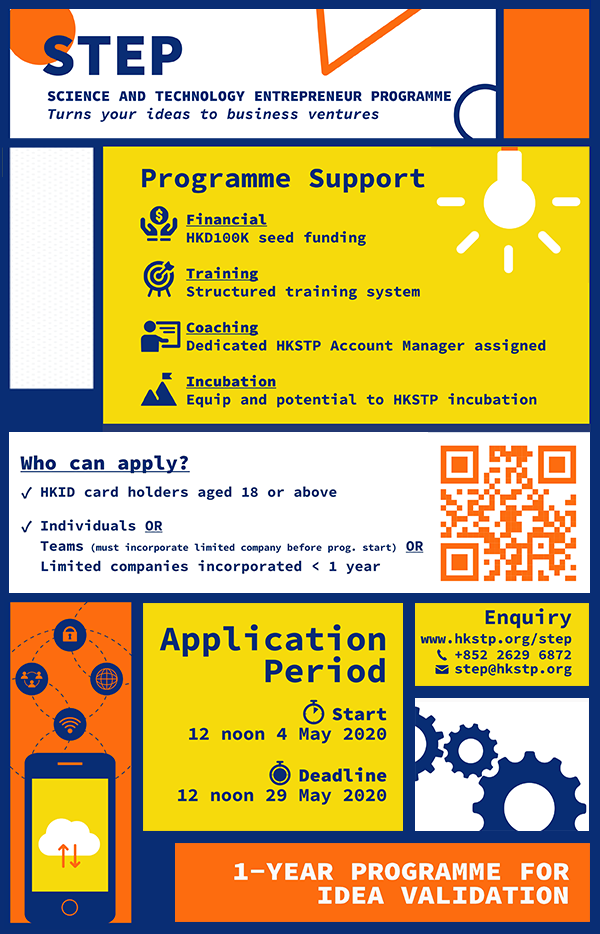 Having a great idea but not sure how to start your business? Science and Technology Entrepreneur Programme (STEP) is open for applications. Don't miss the chance to get a HK$100K seed funding and make your entrepreneurial dream comes true! During
Read More »