MAKE IT
HAPPEN
MAKE IT
HONG KONG
As well as being one of the world's most exciting cities, Hong Kong is one of Asia's most vibrant tech hub. StartmeupHK can help advise and guide you to make the city your startup home. StartmeupHK is a division of InvestHK, a HK Government Department helping overseas companies set up in the city. Launched in 2013, StartmeupHK's mission is to promote Hong Kong as a leading startup destination for entrepreneurship and innovation.
Our objectives are to
Attract and support startup ecosystem stakeholders to set up a presence here, and provide a one-stop service platform to enable them to grow in Hong Kong and beyond
Help build a vibrant startup ecosystem to foster a culture of entrepreneurship in the city
Promote Hong Kong internationally as a tech hub
Lastest News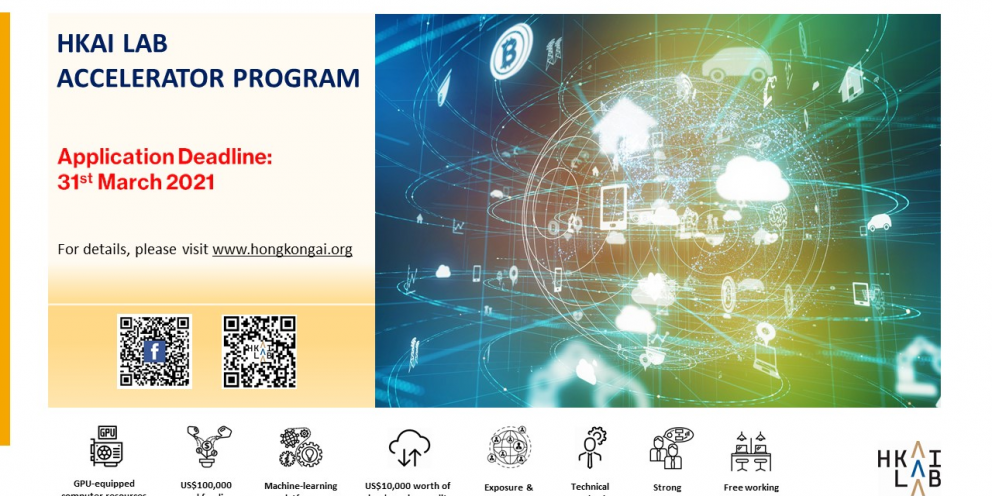 HKAI LAB offers a 12-month Accelerator Program that takes your startup to the next level, focusing on commercializing AI inventions and technologies that are developed at the lab.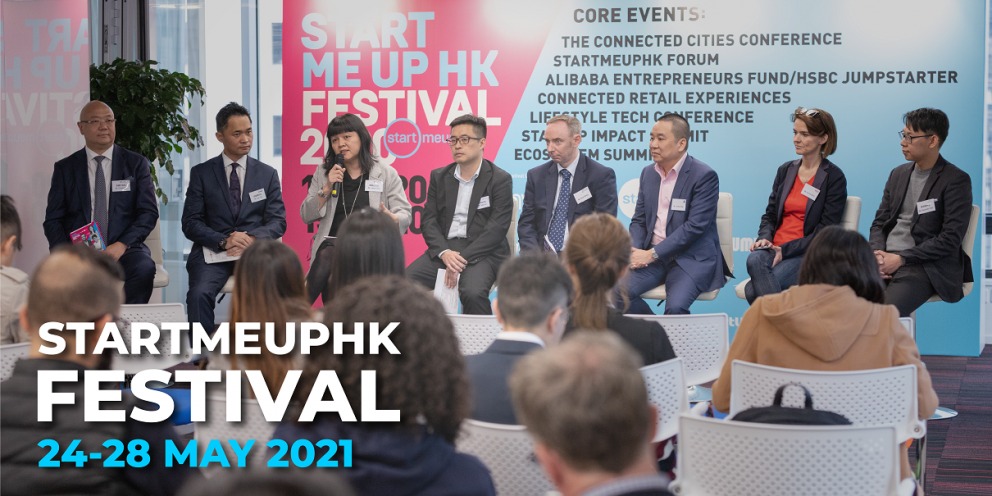 As one of the world's largest tech conferences, the StartmeupHK Festival is a powerful platform for international startups, investors, industry leaders, academia and governments to exchange ideas, make connections and define the future.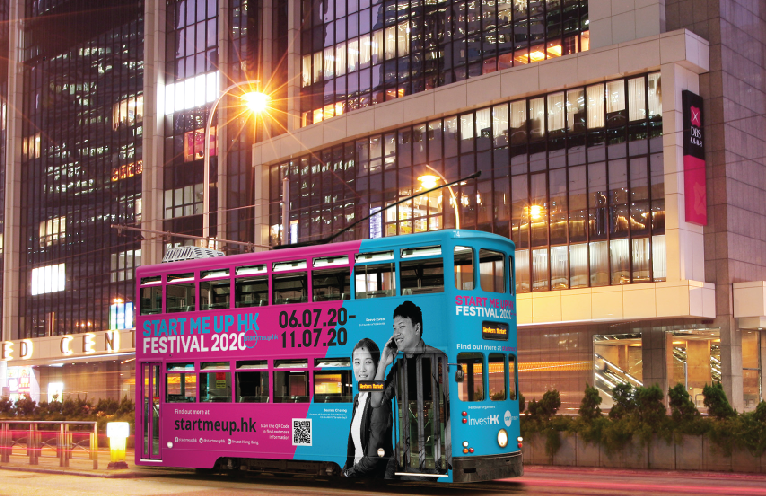 InvestHK intends to sponsor event companies to create, curate and produce startup related events for the StartmeupHK Festival 2021, which will run from the 24-28 May 2021. It is now inviting qualified companies to submit an Expression of Interest (EOI) for StartmeupHK Festival 2021 Event Sponsorship. For more details please refer to the attached PDF. Deadline for EOI submission: 5pm HKT, 19 February 2021.
Lastest Events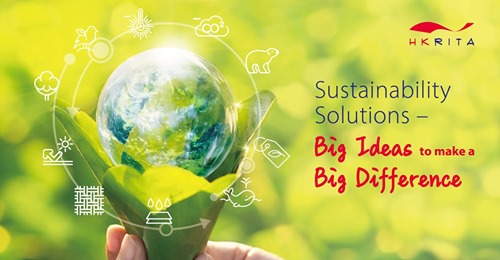 Sustainability is the front of mind for the society facing the challenge of climate change. It is widely recognised that the textile and fashion industries have contributed to this issue. Each segment along the supply chain of the industries has an impact on natural ecosystem, such as biodiversity or carbon neutrality. How do the industries co-exist with the environment and thrive in the next normal? This webinar will put forward ideas paving the way for a sustainable future. 24 / 3 / 2021 (Wed) 16:00 – 17:30 (GMT+8) Click here to check your local time English (with simultaneous interpretation in Putonghua) …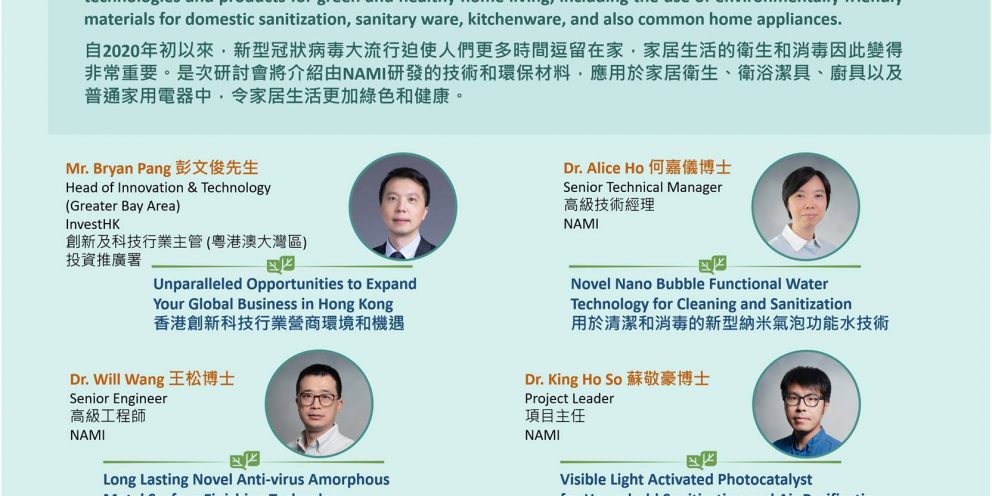 In this webinar, we will present NAMI technologies and products for green and healthy home living, including the use of environmentally friendly materials for domestic sanitization, sanitary ware, kitchenware, and also common home appliances. Date: 26th Mar 2021 (Friday) Time: 3:00pm – 4:30pm Languate: Cantonese/ Putonghua Registration: https://bit.ly/3uNnyf1 是次研討會將介紹由NAMI研發的技術和環保材料,應用於家居衛生、衛浴潔具、廚具以及普通家用電器中,令家居生活更加綠色和健康。 日期: 2021年3月26日 (星期五) 時間: 下午3:00 – 下午4:30 語言: 廣東話/ 普通話 報名連結: https://bit.ly/3uNnyf1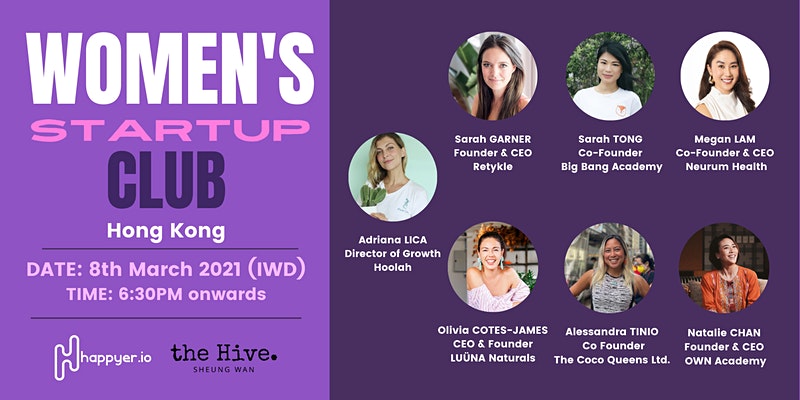 Starting a business is not easy, but remember that you're never alone. This IWD join us and 6 wonderful women founders that have built their startups from the ground up.

Incubators and accelerators in Hong Kong are tailored to provide you with the ultimate support on your entrepreneurial path to success.
Interviews
Watch in-depth interviews with key opinion leaders in the startup community.
Press Releases
Press releases about StartmeupHK
Publications
Discover various publications of the Hong Kong startup ecosystem by InvestHK
Videos
Discover videos on past editions of StartmeupHK Festival and more
Case Studies
Success stories of Hong Kong based startups from a wide variety of industries
StartmeupHK Festival 2020 Media Coverage
Read about media coverage on StartmeupHK Festival 2020