The StartmeupHK Festival is curated by InvestHK and its startup team StartmeupHK, working with individual core event organisers to create relevant and exciting startup events to support, showcase and connect Hong Kong's startup ecosystem to the world, and attract innovative companies to its shores. Community events organised by community partners add further richness to the week.
It's a unique platform for startups, investors, industry leaders, academia and Government to exchange ideas, make connections and define the future.
In its fifth edition amid the Covid-19 pandemic, the StartmeupHK Festival 2020 went virtual for the first time. The week-long extravaganza brought participants up to speed on the latest industry developments in smart cities, retail technology, digital lifestyles, and global startup trends and insights from the most promising startups, investors and corporates.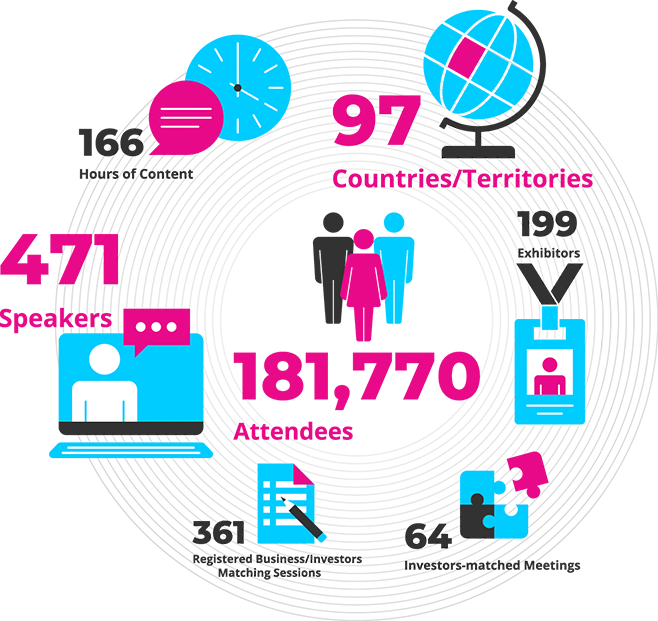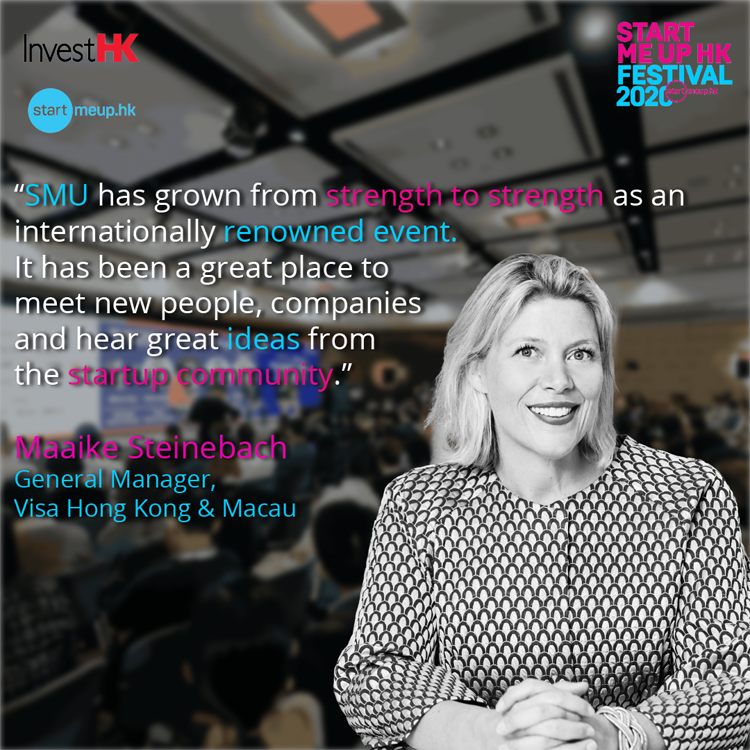 "I'm really pleased to see this event taking place so seamlessly, so interconnected with each other."
Ayesha Lau
Managing Partner Hong Kong, KPMG China
"I take my students to StartmeupHK Festival every year and they really love it. They enjoy every single minute of it. You can see the sparkle in their eyes."

Dr Marta Dowejko
Research Assistant Professor,
Hong Kong Baptist University
"I have a lot of respect for InvestHK for persevering during these travel restrictions and hosting a successful event. Even though we were sitting in a small room, it did feel like we were reaching a global audience"
Lukas Petrikas
Head of Innovation Lab, HKEX
CONNECTED CITIES CONFERENCE
THE NEXT GENERATION OF CITY LIVING
Connected Cities Conference will be showcasing innovations for the next generation of city living. We will be featuring global and regional speakers from academia, business and leading entrepreneurs to showcase examples of a number of smart / connected cities and technologies from around the world including IoT, AI and Data Analytics to enhance a city's liveability, workability and sustainability.
Connected Retail Experiences
Driven by data, powered by people
Connected Retail Experiences (CRE) is a conference for retailers and brand owners who understand that retail is changing and are looking for solutions to help them reposition their business. The event encompasses the technology and innovation that goes into creating seamless branded retail experiences across all channels. The event will focus on the future of retailing and how retailers are able to harness the power of data lakes of information that they hold about their customers' purchasing habits.
Startup Impact Summit 2020
Showing Impact. Making Impact
Not your typical Startup Conference! Bringing together the local and the international tech community to showcase and create impact. 365 days of Startup Life condensed into two days, with multiple tracks, stages, workshops and resources to scale your business to the next level. If you think SIS is just another Tech Conference, think again!
Startup Impact Summit aims to nurture entrepreneurs, corporates, students, investors, into socially minded change makers, and help the audience gain practical tips & tools to start and scale a project with a meaningful purpose, with the support of the ecosystem.
This year we are even more focusing on the 17 UN goals to raise awareness of the cutting-edge technologies and businesses and  the social and environmental impact they are able to create.
Lifestyle Tech ConferencE

BRINGING NEW MEANING TO EVERYDAY LIFE
Hosted by Jumpstart Media, the Lifestyle Tech Conference will provide key insights into the startup ecosystem. Join us as we bring you insights, trends and experiences from the most promising startups, investors, corporates and change makers disrupting our world today. Come check out the latest and greatest startups learn from the organizations and visionaries forging new paths in struggling sectors.
Sign up now for the investor matching session to expand your network and pitch your business ideas.
ECOSYSTEM SUMMIT



Creating a Stronger Startup EcoSystem in HK
Hosted by The Mills Fabrica, the 'Ecosystem Summit' will focus on ways to foster and grow the startup ecosystem in Hong Kong and globally. With a series of panels and roundtables, the half-day event will highlight:
(1) developing entrepreneurial talent through education and incubation,
(2) transforming corporates through innovation and
(3) taking Hong Kong startups global and promoting the city as a global innovation hub.
HKFIA 2020 Forum


10.07.20
9:30 – 17:00 HKT
Reward financial institutions for their contributions to the city's financial market
Theme: The Road Ahead: How would the entrepreneurs be adaptive to the changing world in the next decade?
StartmeupHK Festival 2020 Core Events Intro
Lifestyle Tech Conference by Jumpstart Media
Startup Impact Summit 2020 by WHub
Connected Retail Experiences by Bailey Communications
HKFIA Forum 2020 by Sina Finance
Ecosystem Summit by The Mills
Connected Cities Conference 2020 by KPMG
Cynthia Zhang, Founder of FutureX Capital
Call to Action - Sign Up StartmeupHK Festival 2020 by Jayne Chan
StartmeupHK Festival 2020 Community Events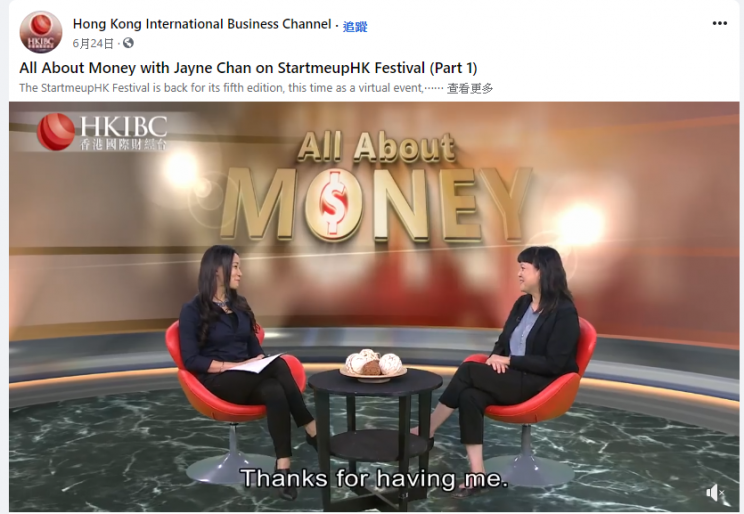 24 June, 2020
All About Money with Jayne Chan on StartmeupHK Festival (Part 1)
Source: Hong Kong International Business Channel
Festival Organisers
Partners
Supporting Organizations
Media Partners
Podcast Partner
Festival Organisers
Partners
Supporting Organizations
Media Partners
Podcast Partner
STARTMEUPHK




FESTIVAL 2019
Take a look back at the StartmeupHK Festival 2019