Hong Kong's co-working facilities are growing in number, diversity and in the range of serves they offer. Not only do these spaces have a great community spirit, they are also perfect for finding opportunities to collaborate with like-minded professionals. Find out more about the array of co-working spaces available in Hong Kong here.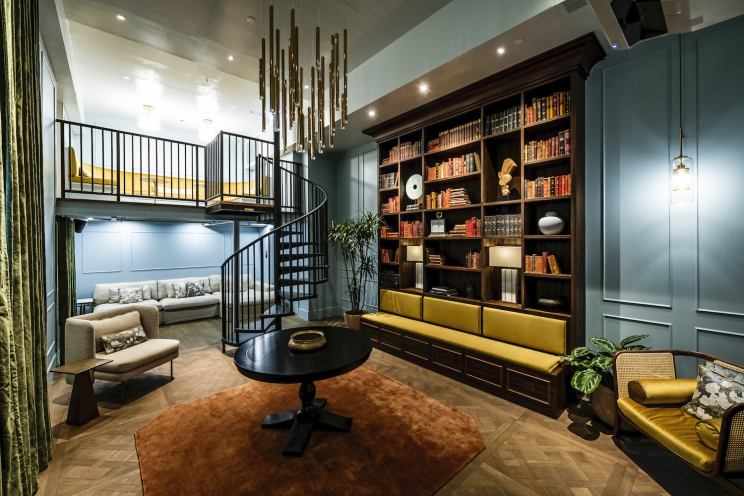 Banyan Workspace is a boutique coworking and events venue located in a former industrial building on Hong Kong's historic Quarry Bay waterfront. It offers a range of comfortable desks, spacious private offices, flexible meeting rooms and beautiful breakout spaces, including its signature double-height Library with feature spiral staircase.
More Information »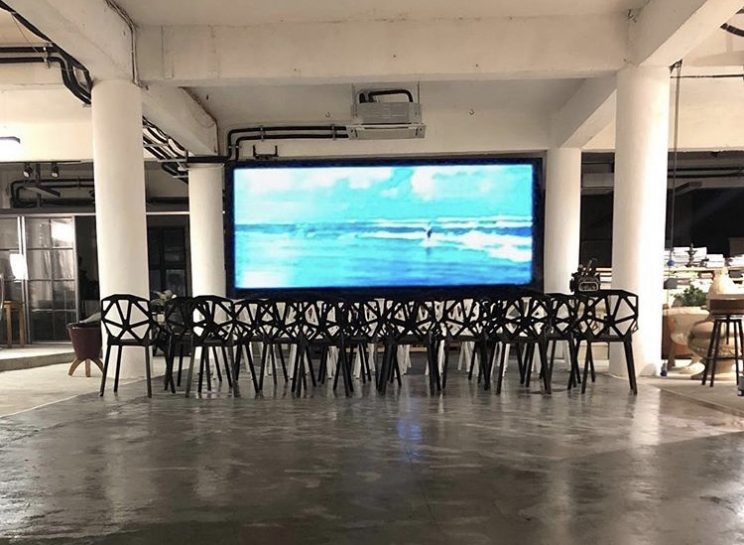 168 CoWork Located in the up-and-coming Kwun Tong arts district, 168 CoWork is a 10,000 sq ft co-working space that offers: hot desks, private offices, meeting rooms, a daylight studio, large event space (100+ people), and private kitchen for rent.
More Information »
Gather with other like-minders at Commune where you co-live, co-play, co-learn and co-work together.
More Information »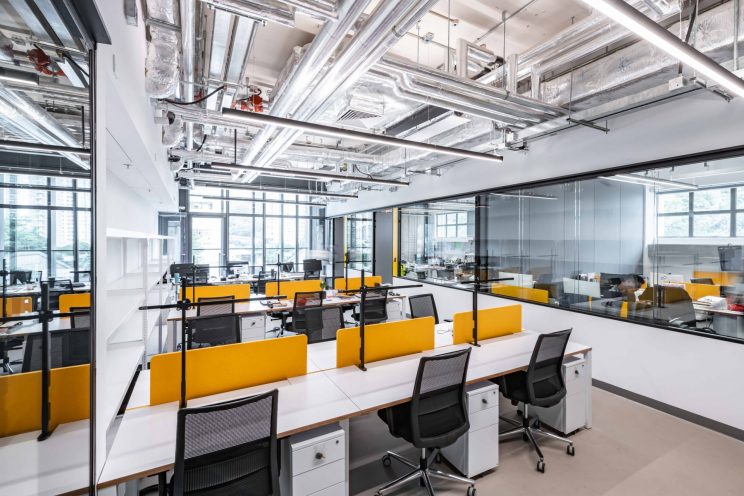 Fabrica Space occupies the entire 4th floor of The Mills to build a centre of innovation, offering flexible coworking space (including hot desk, fixed desk and private office) for entrepreneurs and student residents.
More Information »
InnTech – co-living spaces for startup founders, entrepreneurs, and creators.
More Information »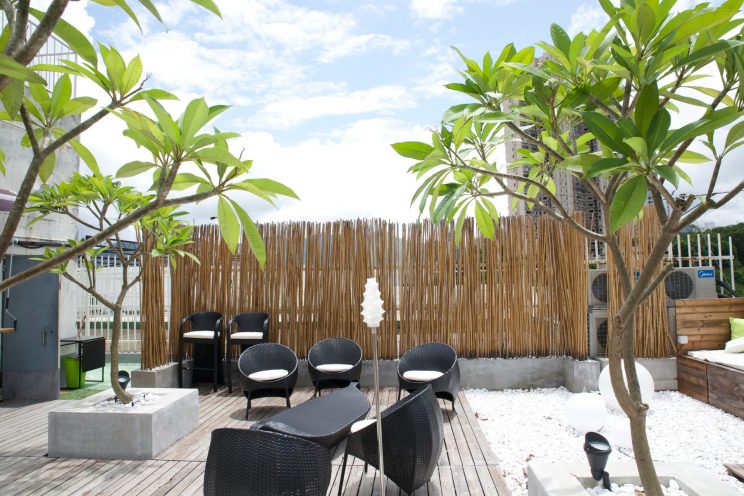 Junkyard Makerspace is a community that combines workshop, office, exhibition and leisure space into one.
More Information »
Embracing the changing working force, offices today are not just meant for work.
More Information »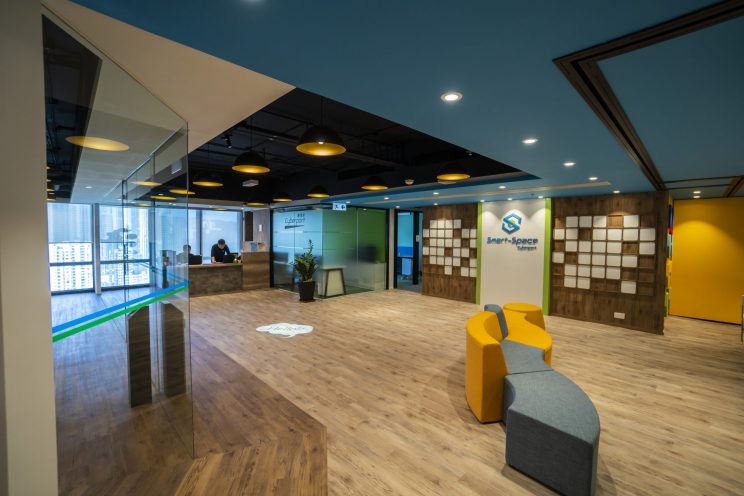 Cyberport pioneered co-working space in Hong Kong when it launched the first Smart-Space in 2009.
More Information »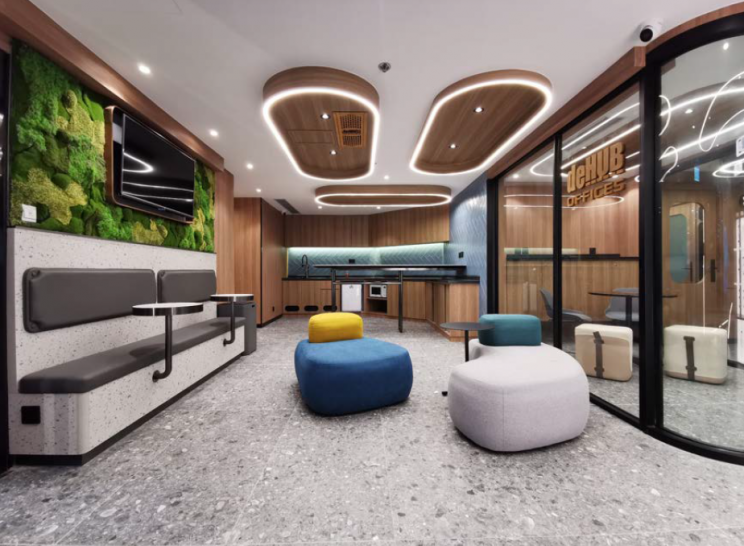 deHUB Offices is a community for entrepreneurs, workers, collaborators, creators and designers. We provide collaborative working environments of office rooms; event spaces and F&B services.
More Information »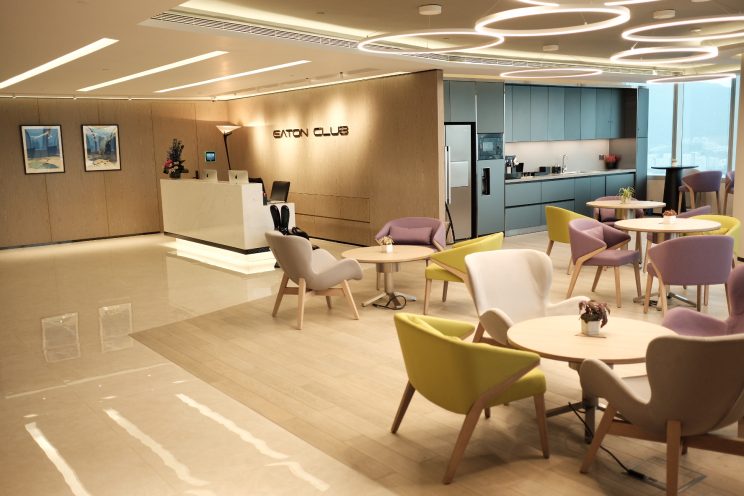 Eaton Club is a premium flexible workspace provider with three locations in Hong Kong – Central, Wanchai and Mongkok. Each of the locations has its own character and uniqueness.
More Information »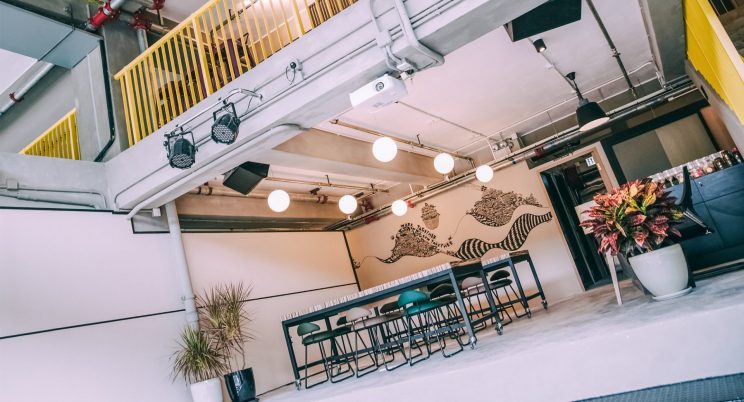 Garage Society is home to international startups, innovative entrepreneurs and modern corporates.
More Information »
MakerBay is a Hong Kong-based maker group with locations in Central and Tsuen Wan with space, tools and community focused on using innovation for social and environmental impact.
More Information »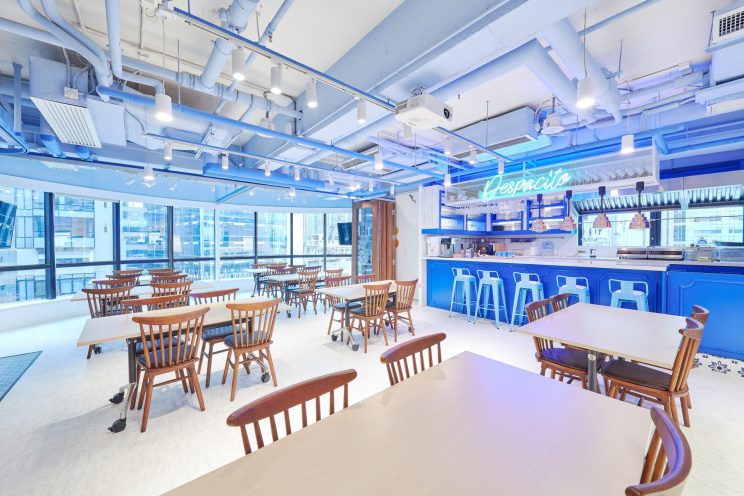 Metro Workspace is a 24-hour multi-location coworking space in Hong Kong. The workspaces are located in Central, Admiralty, Wan Chai, Tin Hau, Kwai Chung, and Yuen Long.
More Information »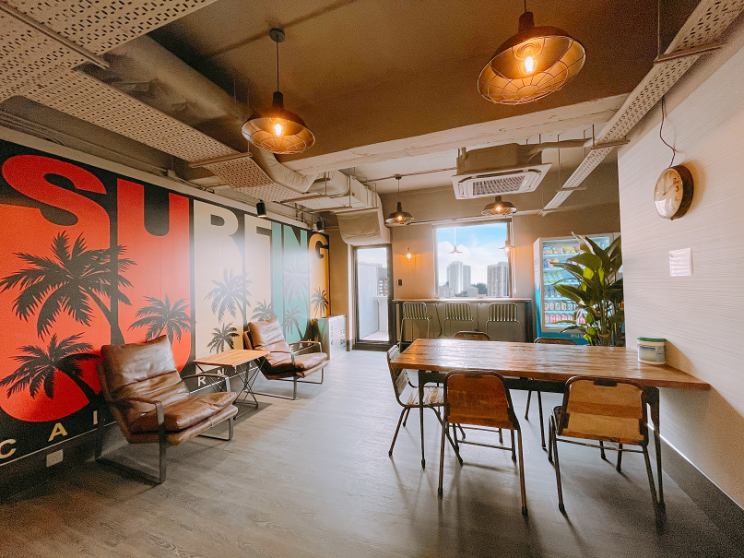 A portmanteau for Next Generation, Nexen Workshop was founded with a mission to invest in the next generation of startups, creators, and entrepreneurs.
More Information »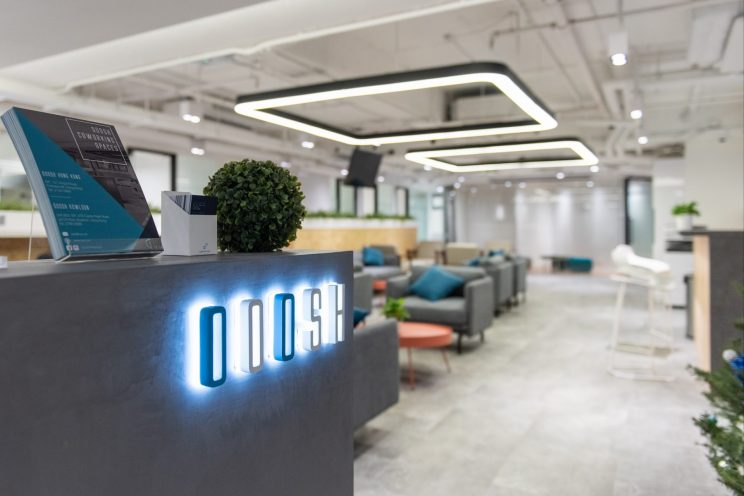 Ooosh Coworking Space provides Growth-Centric Collaborative Workspace Solutions to businesses of all sizes.
More Information »
By creating dynamic workspaces with a unique and entrepreneurial spirit we help you think, create and collaborate while our friendly team sees to all of the background logistics and services.
More Information »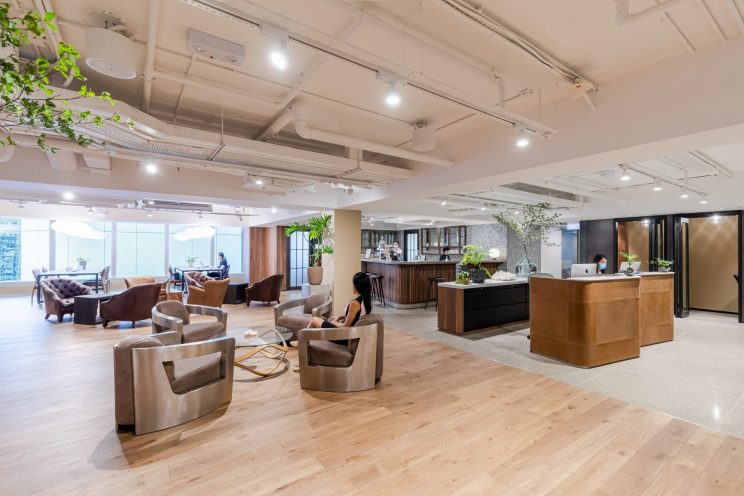 Our story begins in 1994, when we opened the doors to the first Executive Centre.
More Information »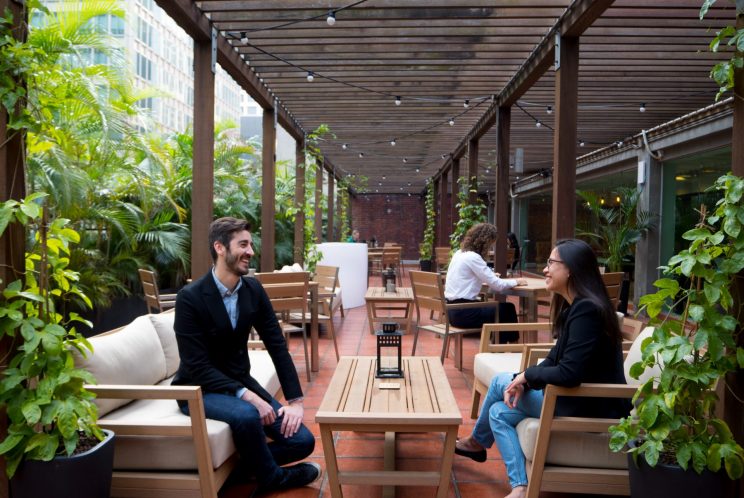 Founded in Hong Kong 2012 – we have designed, opened and now operate 21 spaces in 7 countries across Asia Pacific, from Australia to Japan – becoming this region's widest and most recognised boutique coworking network.
More Information »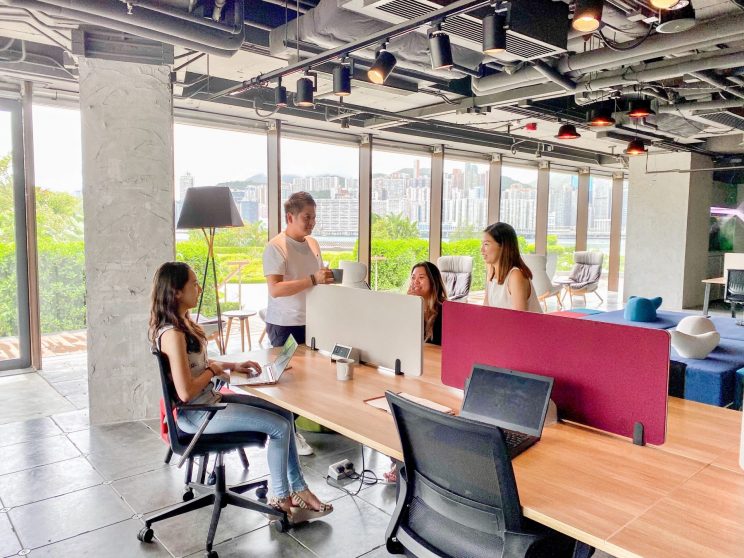 theDesk is a cutting-edge interpretation of the co-working movement. While conventional co-working spaces focus primarily on physical aspects of the workspace, we are invested in something much exciting
More Information »
UCommune was designed to transform the conventional workspace environment.
More Information »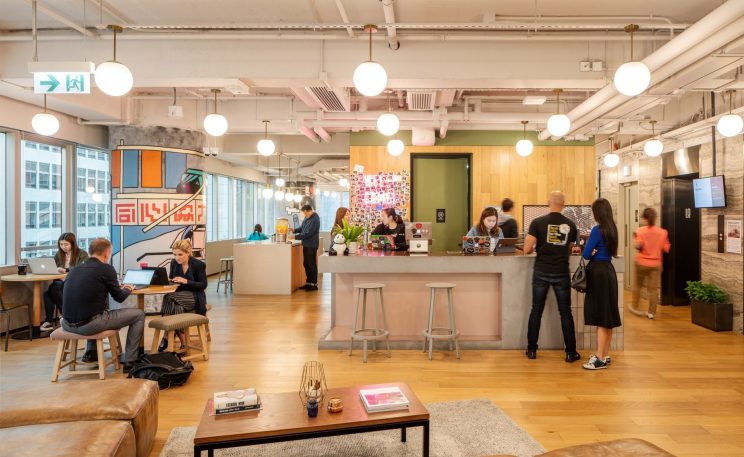 WeWork is a global leader in flexible space, providing businesses of all sizes with the space, community, and services they need to run and grow their business. 
More Information »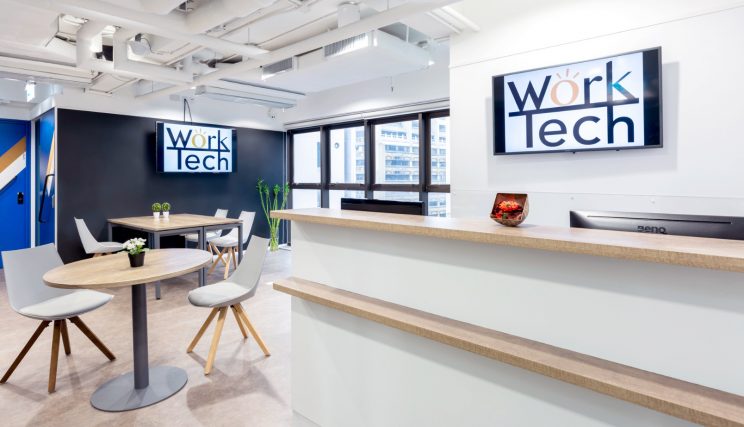 WorkTech is the leading Platform-Driven Workspace Community originating from Hong Kong with presence of over 19 sites across Hong Kong, Beijing, Shanghai and recently Taiwan with over 3000 members, partners, ecosystems across Asia Pacific.
More Information »