暑假不停學 – 我唔識Fintech,但我想做Fintech (Online Webinar)
06/08/2020 7:00pm - 9:00pm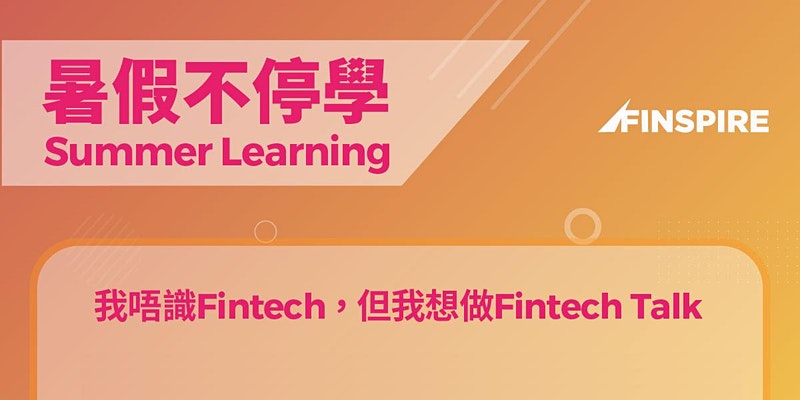 Fintech is driving innovation in financial services globally and changing the nature of commerce and end-user expectations on financial services. The situation of COVID-19 has shaped the whole financial sector permanently and made fintech innovation unprecedentedly important.
This sharing will cover what fintech is, the potential of HK and how young talents can get into the market.
For more information, please click HERE.