暑假不停學 – Know Our Hong Kong: Wanchai Tour​
12/09/2020 9:30am - 12:30pm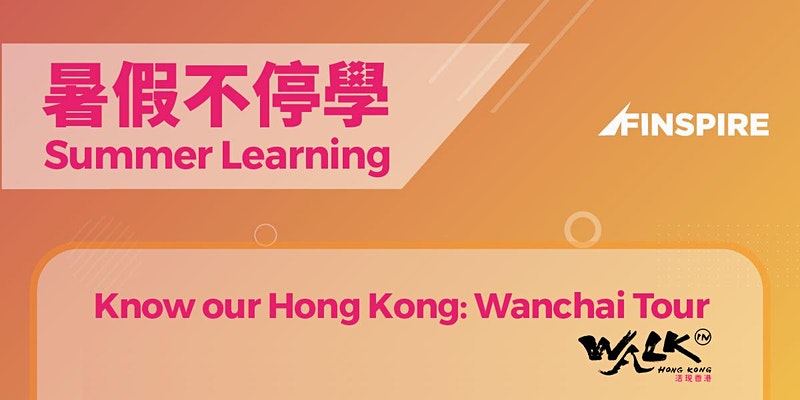 In this tour, you can explore our wickedly fun Wanchai, amid the skyscrapers of Hong Kong lies a labyrinth of haunted tales.
Do you want to re-learn the culture of Hong Kong by the myth!?
Wan Chai is the best neighborhood to showcase Hong Kong's ghosts. Wan Chai, literally "Little Bay" in Cantonese, is one of the first settlements that the British developed after they took Hong Kong in 1841. The original shoreline got marooned inland generations ago, but the deep layers of history anchored along Queen's Road East have conspired with the swirl of 21st-century urban redevelopment to make Wan Chai a fertile ground of merry ghost/myth-making.
And did we say that the ghosts sometimes come out from the underworld and move among the living? So you better watch your back!
For more information, please click HERE.