2022 RETAIL SUMMIT THE NEXT NORMAL IN HONG KONG RETAIL
26/05/2022 2:15pm - 5:30pm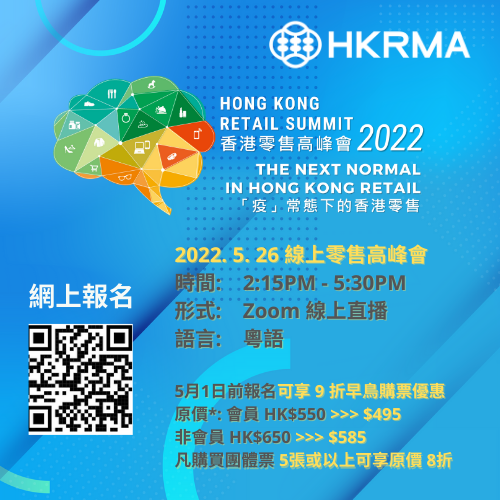 The COVID-19 pandemic has led to drastic changes to all industries, and the retail industry is one of the hardest hit sectors.
The Summit will cover three sessions on digital transformation in retail industry, retail talent development strategy, and omnichannel retailing.
For more information and to register, please visit HERE.