5 Biggest Mistakes in Pitching (and how not to make them!)
13/10/2021 9:00am - 10:00am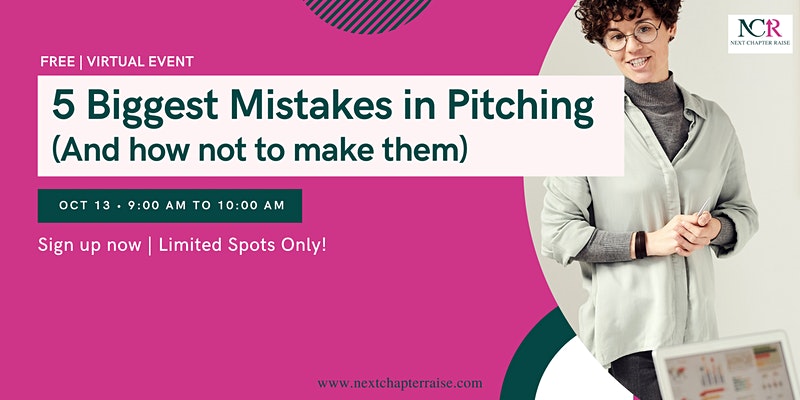 Designed for female founders, this practical, hands-on session will talk about the 5 biggest mistakes one could make in pitching, and what can be done to get it right.
During this session, we will cover:
Common opening mistakes
Overlooking Facts
What to share and what not to
Selling the right way
Format and time management
and lots more!
For more information, please visit HERE.