Algorithm in AI Application: Robo-Advisor AND Motion Detection
27/07/2020 7:30pm - 9:00pm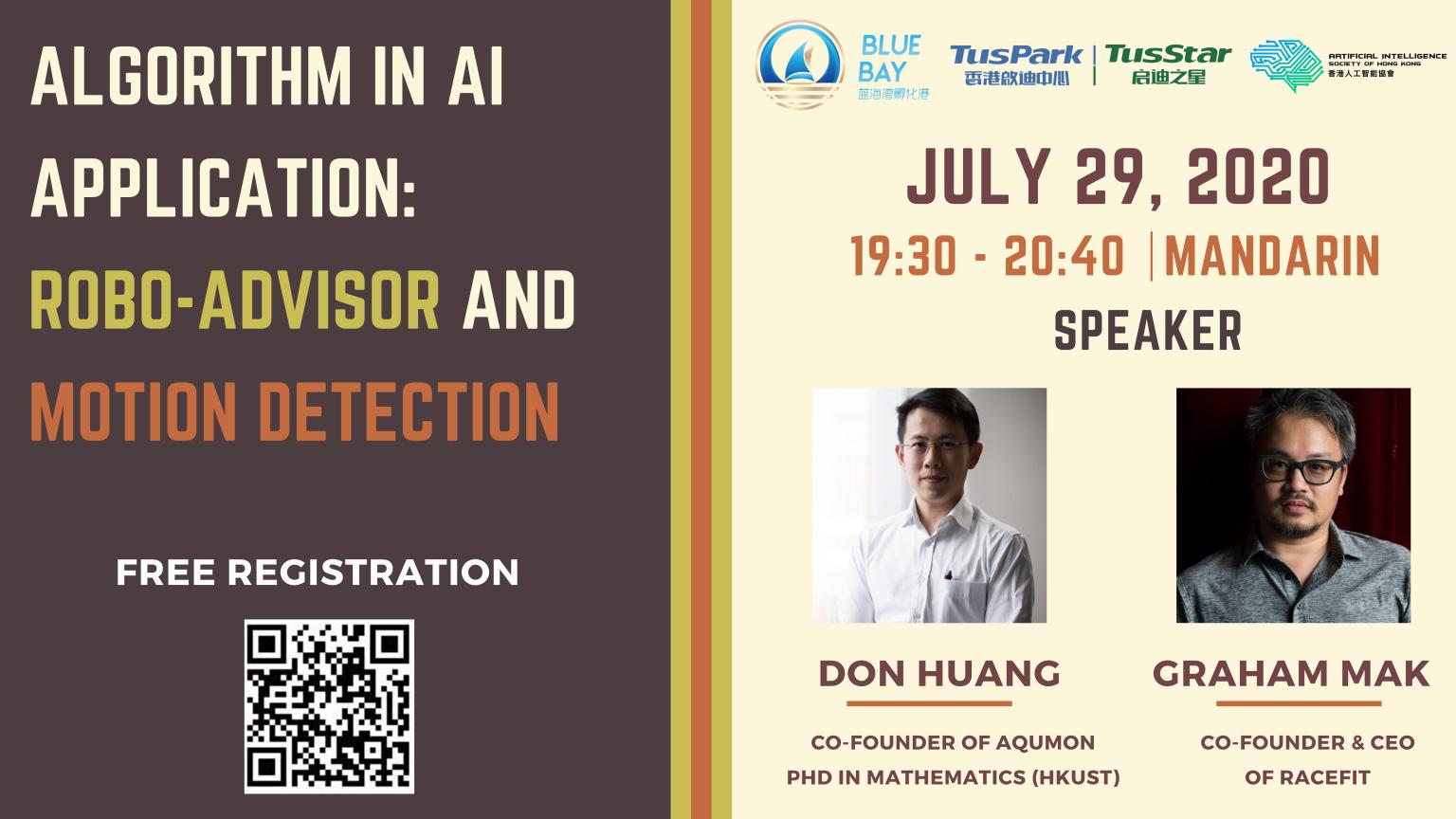 Come and join the webinar about AI Algorithms and learn the latest trends about AI Application in Automate Wealth Management and Human Motion Detection!
Co-organised by TusPark Hong Kong, HKUST R & D Corporation(Shenzhen)Limited Blue Bay Incubator and Artificial Intelligence Society of Hong Kong, the webinar will be hosted on July 29 and led by Don Huang from AQUMON and Graham Mak from RaceFit International Company Limited.
For more information, please click HERE.