Azalvo Project powered by Jumpstart (Cohort 2) Information Session #1
16/12/2021 4:00pm - 4:30pm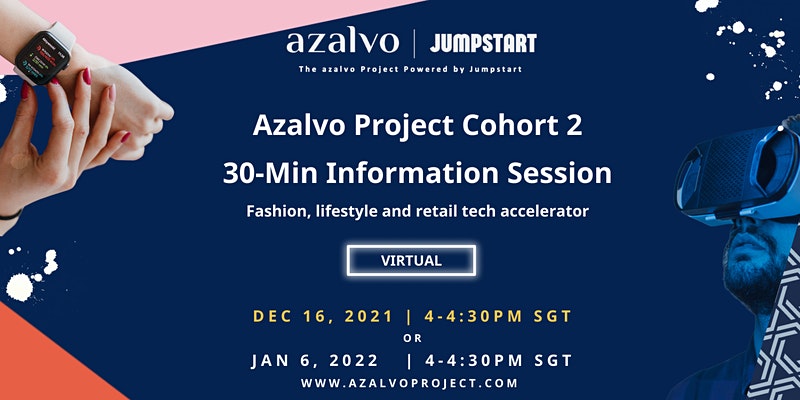 Azalvo project is a hybrid in-person and online fashion, lifestyle and retail tech accelerator. This 30-minute information session will give you an introduction about the program, and will instruct you on the application process and procedures, and give a brief overview on how the Azalvo Project will help your startup grow. It should also give you an understanding regarding your eligibility.
For more information, please visit HERE.
Please click HERE for registration.