Bite Sized Linkedin #6: Spy on Your Competition With Linkedin
24/06/2020 2:00pm - 3:00pm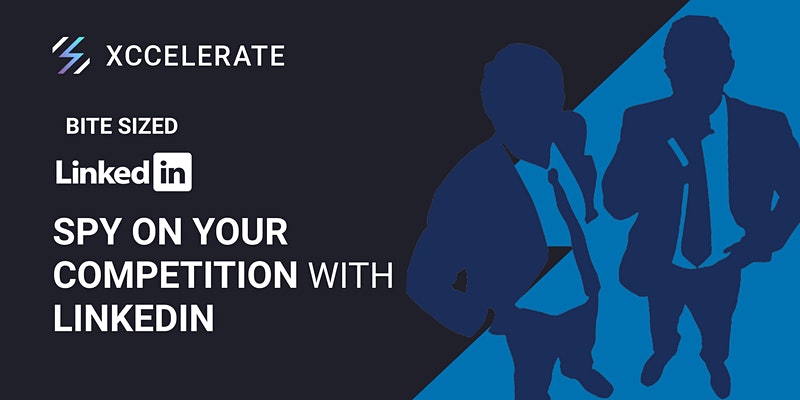 Sometimes you might need to do some 'research' on LinkedIn:
Maybe check out a Hiring Managers profile before the interview, learn more about your boss, client, or spy on your competitor.
LinkedIn offers you a way to do this without letting anyone know it's you.
In Bite Sized LinkedIn Session #6, LinkedIn Trainer Steve Bruce will teach you how to do it all.
You will learn:
The LinkedIn setting you need to adjust to become invisible
Why you need to remember to change it back afterwards
Why you should not feel scared if someone views you 'anonymously'
The fun you can have letting your competition know you are spying on them
Language: English
Fee: FREE of charge
Note: This event will be an interactive online livestream via zoom! RSVP and you will be sent the stream information on the day of the event
Date
2020-06-24 14:00-15:00
Location
Online LiveStream
Speaker:
Steve Bruce
Steve is a Hong Kong based LinkedIn Trainer & SME Marketing Consultant. He has 30+ years' international advertising agency, sales and marketing consultancy experience. He helps growing companies to tell their story in a clear, powerful way that will excite & engage their target customers. His tagline is 'marketing that makes sense' and he has helped his clients to generate millions of dollars in revenue. He also helps Senior Executives, Business Owners & Corporate Teams to present themselves powerfully on LinkedIn. The 'SB Consulting magic' is that 30+ years of international marketing experience means that he can tell your story better, in much less time and more effectively than you can working by yourself. He has also personally generated over HKD2.5m in revenue directly from LinkedIn.
For more information, please click HERE.