Breakfast @ Central – Can Hong Kong regain its edge as a FinTech hub?
28/02/2023 8:30am - 10:00am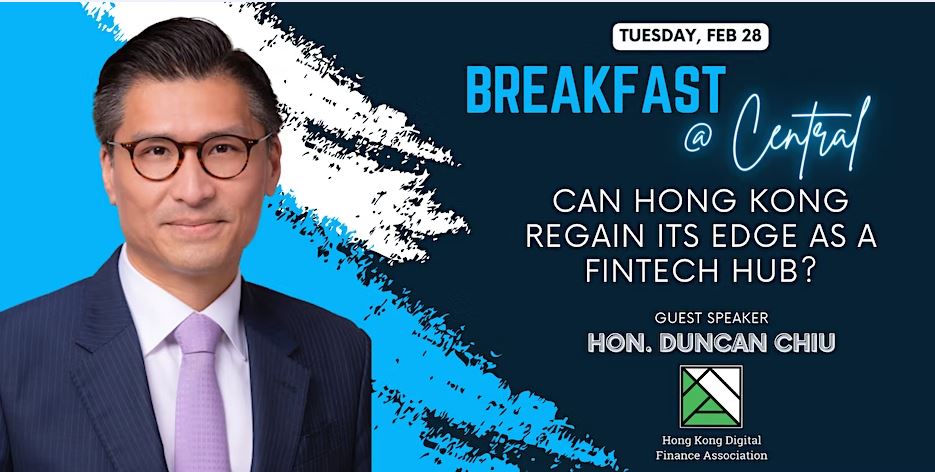 In a Breakfast Talk moderated by FCC Journalist Member Governor Joe Pan, The Honourable Duncan Chiu, Hong Kong's Legislative Council Member for Technology & Innovation Constituency, will shed more light on specific efforts underway to help Hong Kong regain its preeminent position in the region. Q&A session to follow.
For more information and to register, please visit HERE.