Building a Tech Business without Code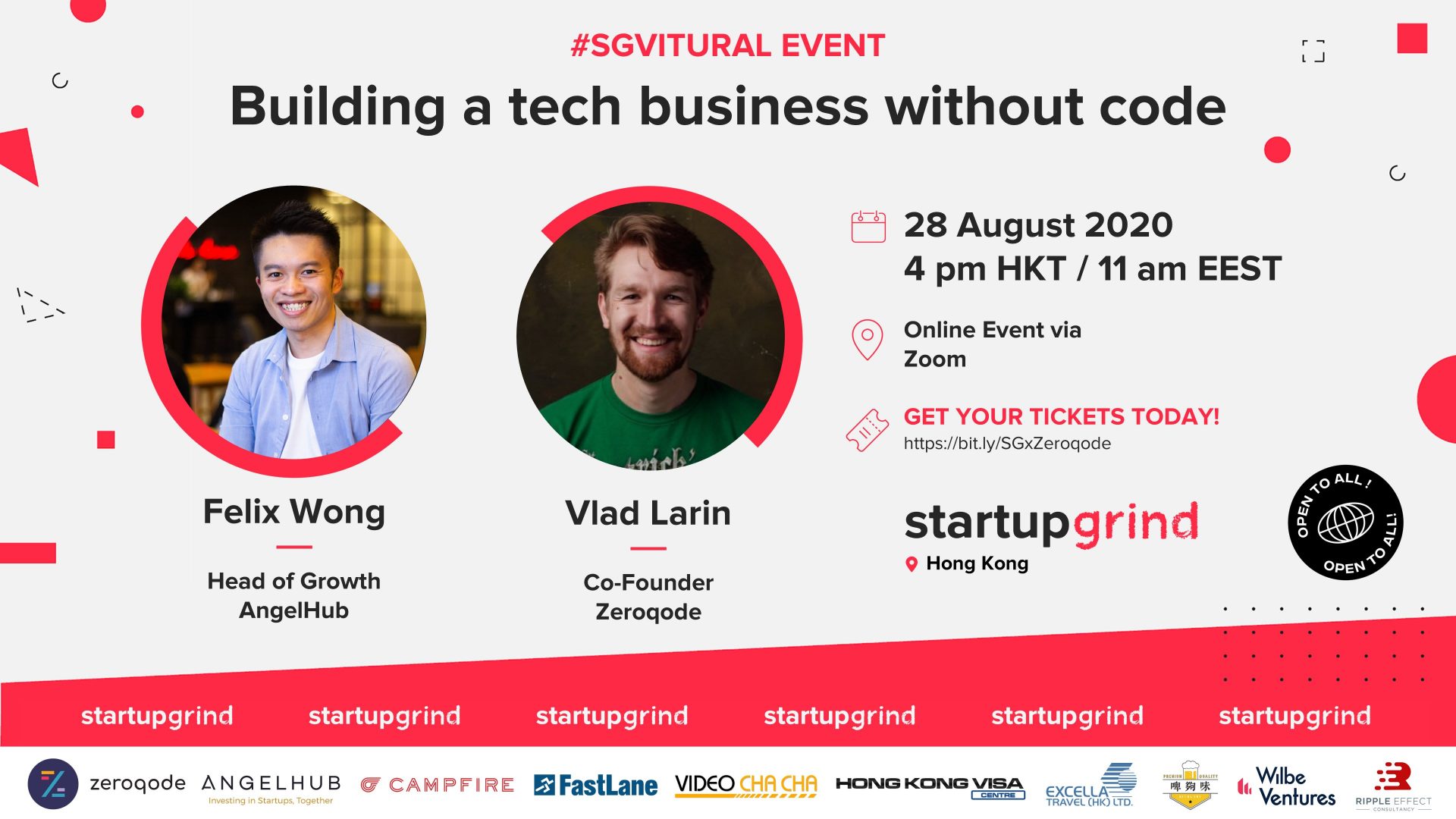 "Low-code application platforms will be used for 65% of all application development activity by 2024." – Gartner
Businesses rely on tech – software programs, apps, etc. Yet, coders account for only 0.3% of the world's population. The rise of the no-code movement helps to drive diversity and inclusion, narrow the skills gap and create more business opportunities for non-coders.
Date: August 28, 2020
Time: 4 pm HKT / 11 am EEST
Speaker: Vlad Larin – Co-founder, Zeroqode
Moderator: Felix Wong – Head of Growth, AngelHub Hong Kong
RSVP (FREE): https://bit.ly/SGxZeroqode
Discussion Topics
– What is the no-code movement, and how did it start?
– How can no-code communities help early no-code adopters and experienced no-code entrepreneurs connect, learn and support one another?
– How to start a side hustle or turn your ideas into a successful tech business without a tech co-founder and access to capital?
– How to make a profit, scale and maintain a sustainable no-code business?
– What are the limitations of no-code?
For more information, please click HERE.