CityU 's Data Science Day 2021
10/08/2021 9:00am - 4:45pm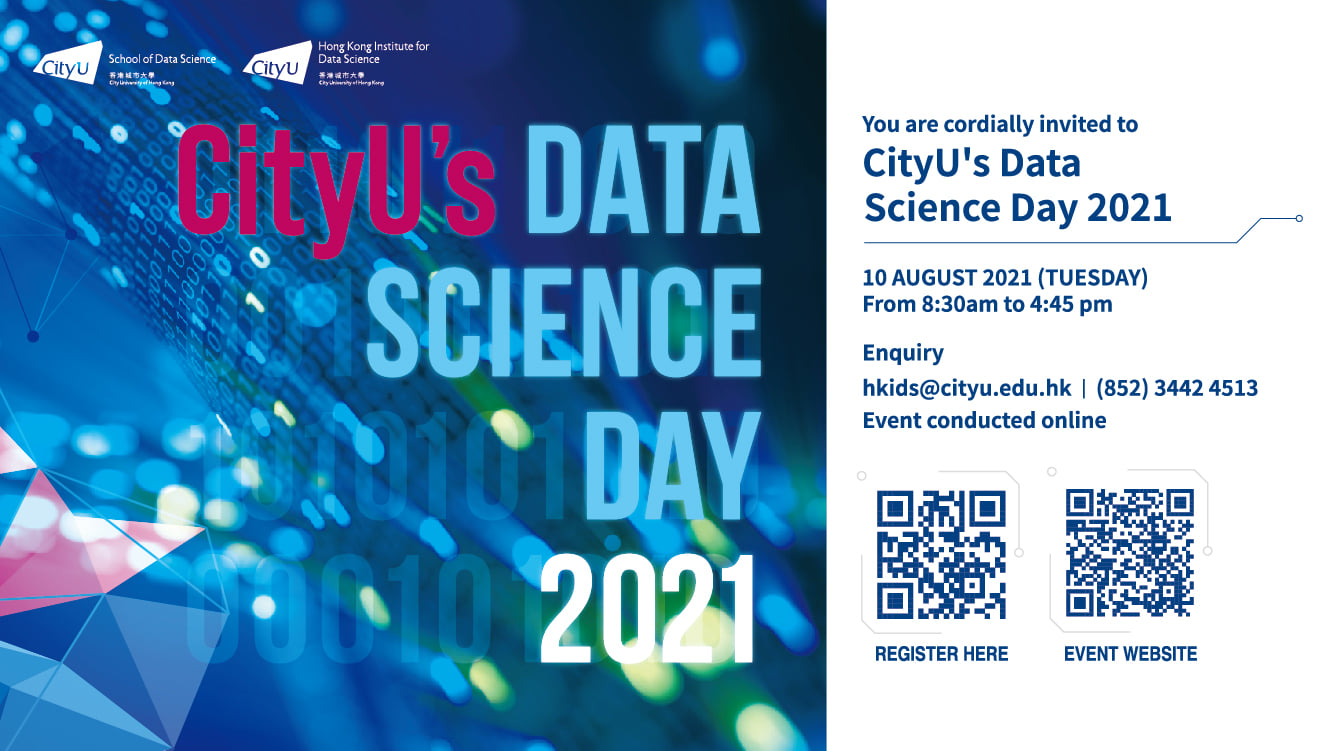 The CityU's Data Science Day is organized by the School of Data Science (SDSC) and the Hong Kong Institute for Data Science (HKIDS).
The Day will begin by President Way Kuo's opening address. World-renowned Artificial Intelligence scholar and entrepreneur, Prof Wen Gao, will deliver the keynote speech through online platform. The Day will feature CityU's HK Tech 300 Venture and panel discussion on leveraging the venture to catalyze the impact in AI and Data Science will be held in the late morning. Technical sessions to showcase HKIDS project presentations by faculty members across CityU and project sharing by SDSC PhD Students are in the afternoon session.
The Data Science Day also celebrates the occasion of SDSC's and HKIDS's third-anniversary.
For more information, please visit HERE.
To register, please click HERE.