CoCoon Pitch: Connecting Founders and Investors (27 May 2021)
27/05/2021 12:00pm - 1:30pm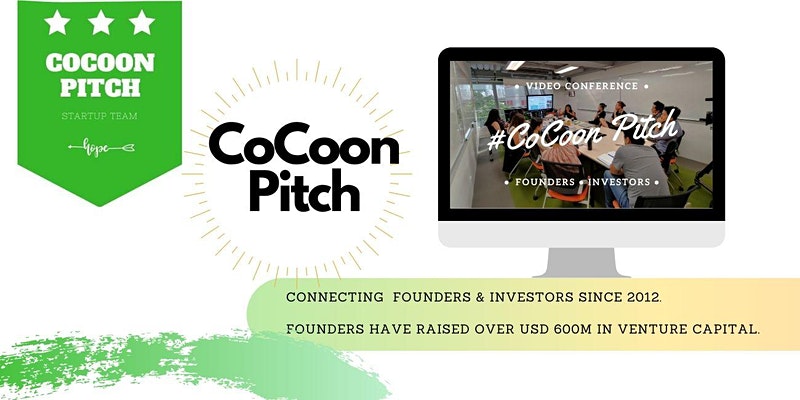 This is an online video conference, we will send the video conference link to all register participants.
Welcome to CoCoon Pitch!
We are excited to share the CoCoon Pitch platform with our global network of investors and entrepreneurs. Coming up, join us via teleconference to meet the teams and judges in 5 min presentations and Q&A sessions. Enjoy meeting fellow entrepreneurs and investors from around the world and hear about the newest ideas around fintech, ed tech, atom+bytes, med tech and much more.
#CoCoonPitch enables entrepreneurs to present their products or services to potential investors, co-founders, teammates, customers or corporate partners. Over 300 teams have presented since 2012 and they have raised over HKD5.4b or USD600m in venture capital. If you are looking to raise money, invest in startups or collaborate with technology partners, join us at CoCoon Pitch to discover great people and products.
For more information, please click HERE.