Contest Briefing cum Sharing of 2021's Winning Project Teams
14/06/2022 3:00pm - 4:30pm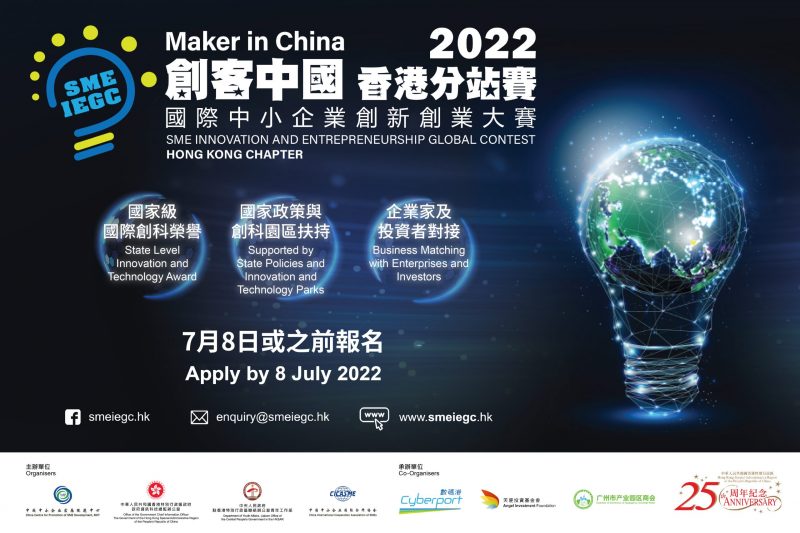 "Maker in China" SME Innovation and Entrepreneurship Global Contest 2022 – Hong Kong Chapter", jointly-organised by the China Centre for Promotion of SME Development of MIIT, Office of the Government Chief Information Officer, the Department of Youth Affairs of LOCPG and China International Cooperation Association of SMEs, and co-organised by Cyberport, Angel Investment Foundation and The Chamber of Commerce of Guangzhou Industrial Parks, has opened call for entries from today until 8 July. The Hong Kong Chapter is recruiting startups and enterprises from various innovation and technology categories to submit their projects.
Join us at the contest briefing cum sharing of 2021's winning project teams to learn more information about this contest. The webinar will feature the Champion and 1st Runner-up  from 2021 Global Contest, along with the 2nd Runner-up of 2021 Hong Kong Chapter. The contest winners will share insights on tips to edge over other contestants, and with regards to Big Data and Artificial Intelligence, Green Tech and Med Tech respectively.
For more information and to register, please visit HERE.