Cross-Border Business in a Post-pandemic World
28/10/2021 7:00pm - 8:00pm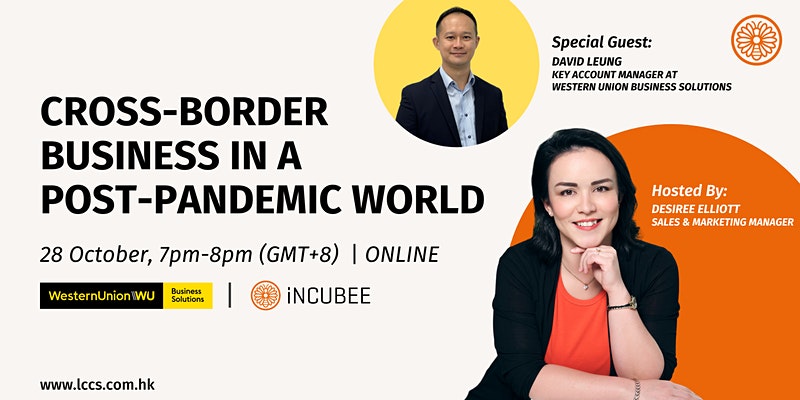 Key Learning Points:
Beyond Incorporation (i.e. maintenance)
HK legal requirements
What should be reported, to whom and how?
What are the internal documents? (e.g. resolutions and minutes)
How to meet deadlines?
How to maintain proper records?
What if I am late or I do not comply with legal requirements?
How to deal with accounting, auditing and tax filing?
What about tax exemption?
Banking
How to open a bank account
Accounting, Auditing, Tax Filing & Exemption
Human Resources
Requirements for recruiting
Issue and management of payroll
Insurance
For more information, please click HERE.