Cyberport Session for Asia Creative and Innovation Channel (ACIC): How Innovative Technology Can Foster Engagement in the Gaming Community
30/10/2020 5:00pm - 6:00pm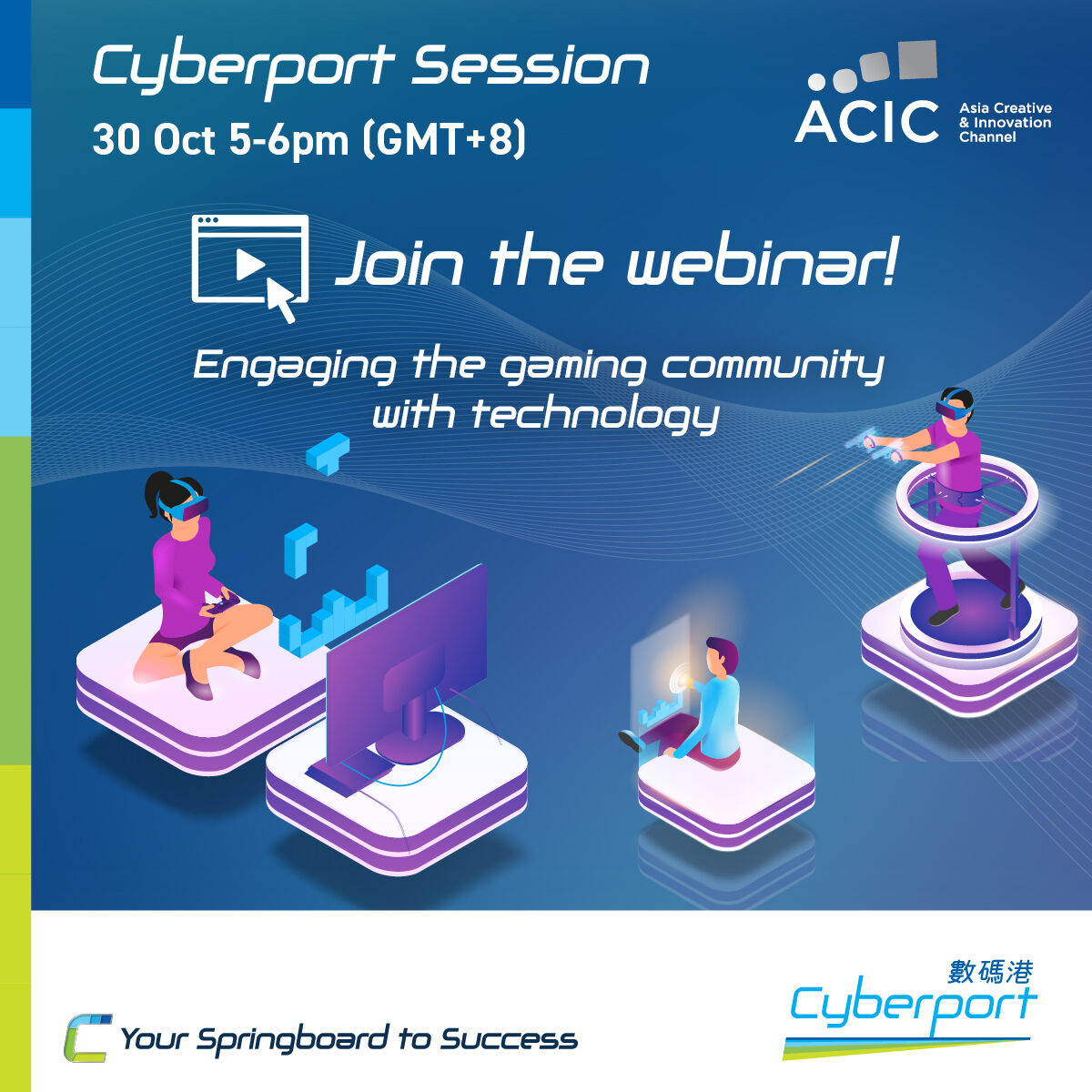 Cyberport & tech start-ups foster gaming community's engagement
A video game is only as strong as the community that supports it; therefore, it is vital for gaming companies to keep their players and fans involved. The second Cyberport session for Asia Creative and Innovation Channel (ACIC) this Fri (30 Oct) is going to discuss how innovative technology can foster engagement in the gaming community.
Operated by Knowledge Capital and its international partners, ACIC aims to promote the new culture and civilisation from Asia, as featured in the creation of new industries through start-ups and the transmission of culture with advanced works of art.
The one-hour webinar invites Mr Terence Leung, Senior Manager of our Esports and Youth Team, to briefly introduce Cyberport's works and projects in digital entertainment as well as esports.
In the subsequent sessions, representatives from Cyberport Incubation Programme alumnus Loot Company Limited and our start-up member Innotainment Group Limited will share their efforts in promoting engagement in the gaming world.
For more information, please click HERE.