e-Commerce: Simplify and streamline your business to go further
08/10/2020 11:00am - 12:00pm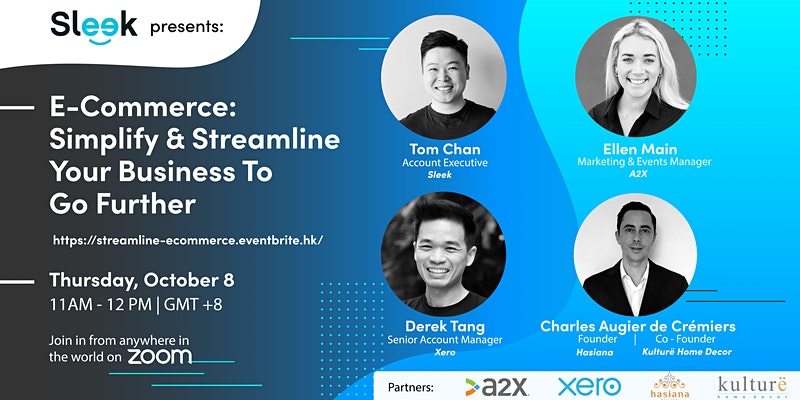 Whether you're a new seller or a seasoned e-Commerce veteran, join us for this interactive webinar in collaboration with Sleek, Xero and A2X. Hear from our panel of speakers on the best tips and tricks on simplifying your finances to go further while getting actionable and practical advice that can help your business stay ahead in this uncertain economy!
Our speakers will answer questions on topics such as:
Best practices on tackling accounting for your e-Commerce business
Tools to streamline your finances
Tips on staying ahead financially and planning for the future
Hear from an e-Commerce seller on his experience managing business
For more information, please click HERE.