Getting Back Up and Running: How Hospitality and Tourism Industry Prepares for Business Post- COVID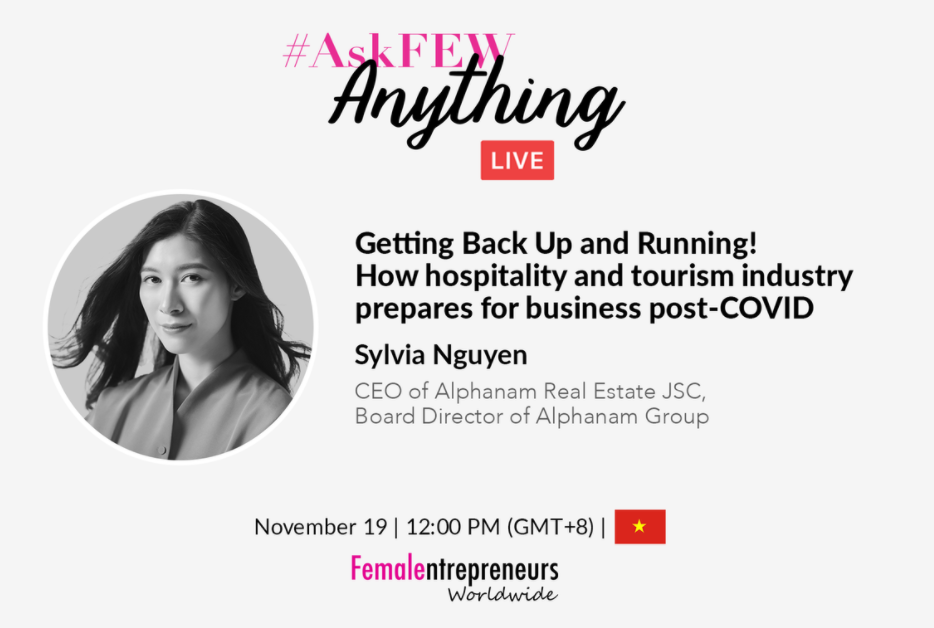 This Thursday, we'll know how the most affected industry of the pandemic prepares for business post-COVID!
Hint: it's all about resilience!
Sylvia is the property developer of Marriott hotels in Vietnam, and leads one of the largest family-owned real estate and hospitality chain businesses in the country.
Join us to find out how to plan your business growth and get a head start post-COVID! See you there!
For more information, please click HERE.