HKSTP Incubation Programme Open Day
17/03/2023 3:30pm - 5:30pm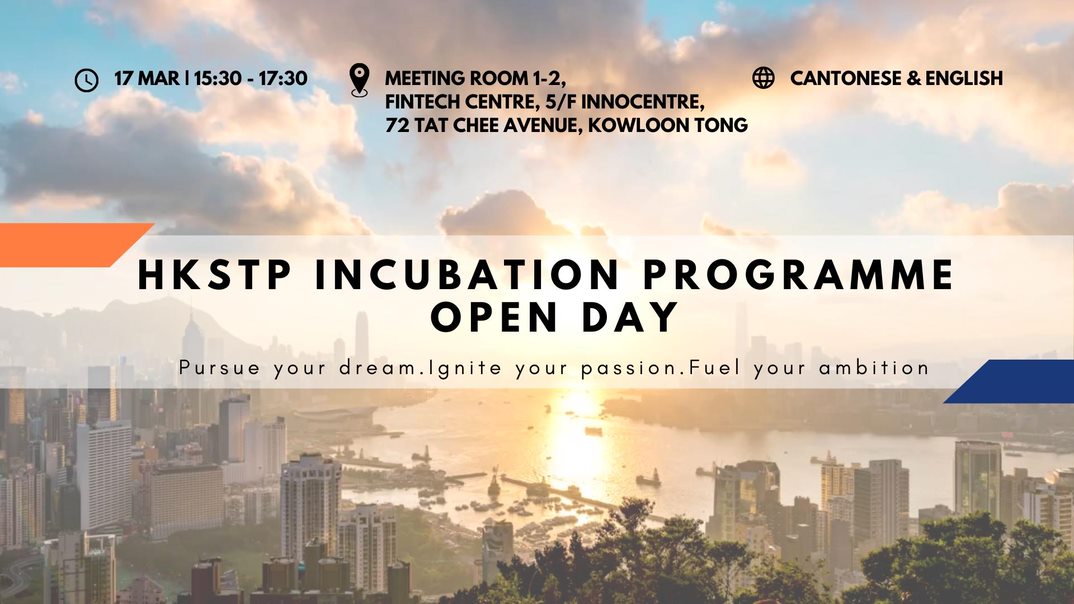 If you want your dream bad enough, you will find a way!
We offer the best tools to realize your dreams.
HKSTP Incubation Programme Open Day is here to show you why your dream can be realized. With Incubation Programme funding of HK$1.29M (USD~150k), we are looking for passion for innovation and entrepreneurship. We will tour you virtually through one of Asia's largest startup ecosystems. Register now to discover the possibilities here!
Rundown:
PART 1: 15:30 – 16:30
– HKSTP Overview
– HKSTP Ideation & Incubation Programmes Introduction
– Government Funding Programmes in HKSAR – HKSTP TecONE Team
– Q&A Session
PART 2: 16:30 – 17:30
– Mingling and Networking
– 15 minutes 1 on 1 consultation with Incubation Account Manager (limited quota, is required to pre-register in advance, the selected companies will receive details)
For more information, please click here.