HKSTP Thought-leadership Series: Using Artificial Intelligence to Control the Growing Epidemic of Vaccine Hesitancy and Refusal
14/01/2021 5:00pm - 6:30pm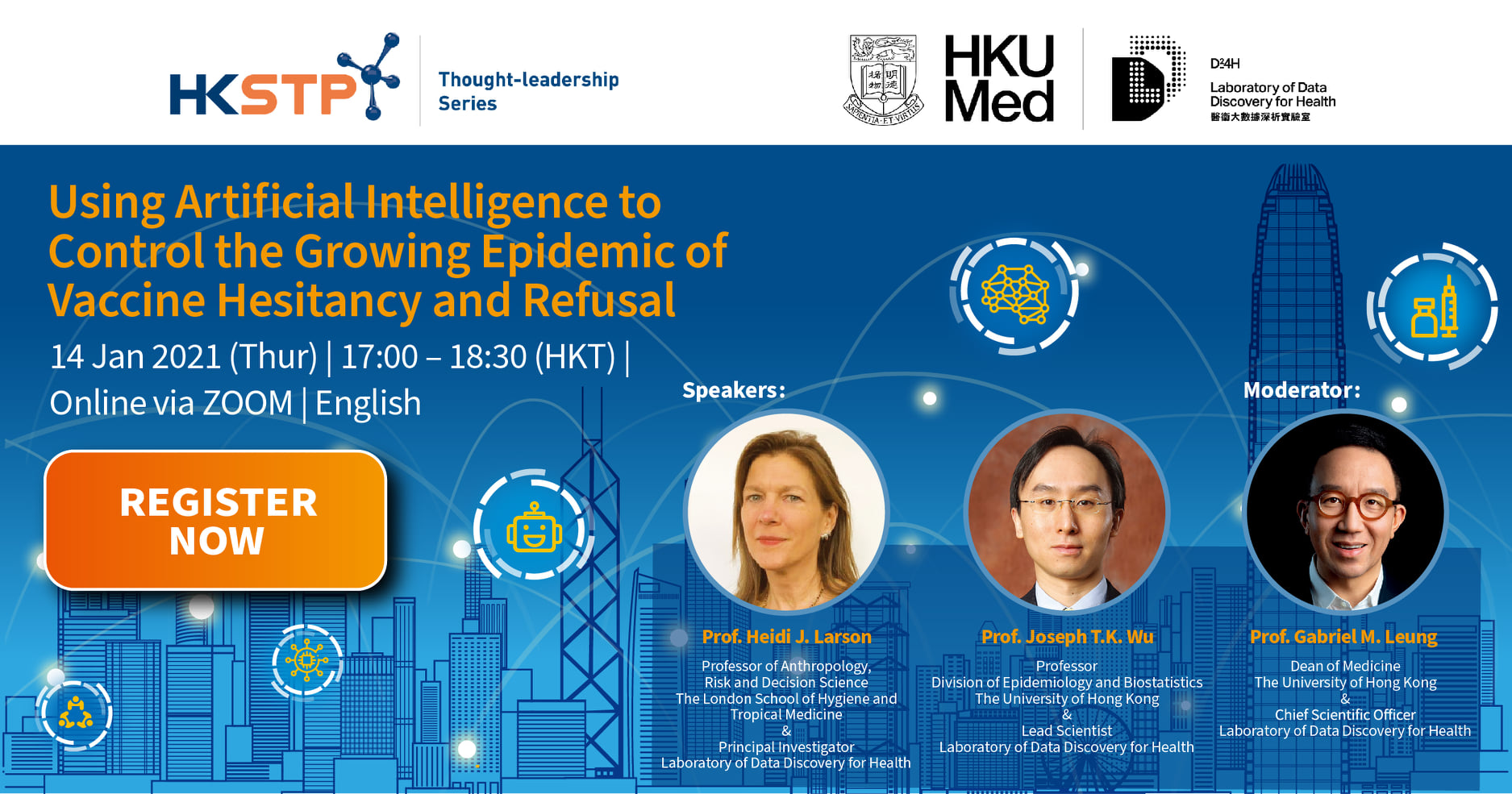 Vaccine hesitancy, one of the top ten threats to global health listed by the World Health Organization in 2019, refers to the reluctance or refusal to vaccinate despite the effectiveness and availability of vaccines. The growing global epidemic of vaccine hesitancy threatens to reverse the worldwide progress made over the past few decades in tackling vaccine-preventable diseases. In collaboration with The London School of Hygiene and Tropical Medicine and the Vaccine Confidence Project, the Laboratory of Data Discovery for Health aims to use the latest social media AI analytics and chatbot technology to mitigate the growing epidemic of vaccine hesitancy.
Date: 14 Jan 2021
Time: 17:00 – 18:30 (HKT)/ 09:00 – 10:30 (UKT)
Language: English
Rundown: https://bit.ly/35nRIL5
Enquiry:
(852) 2629 0120 / mandy.chan@hkstp.org
Jan 14, 2021 05:00 PM in Hong Kong SAR
For more information, please click 
HERE
.