How do SMEs and enterprises benefit from HR Digital Transformation?
20/09/2022 12:30pm - 1:00pm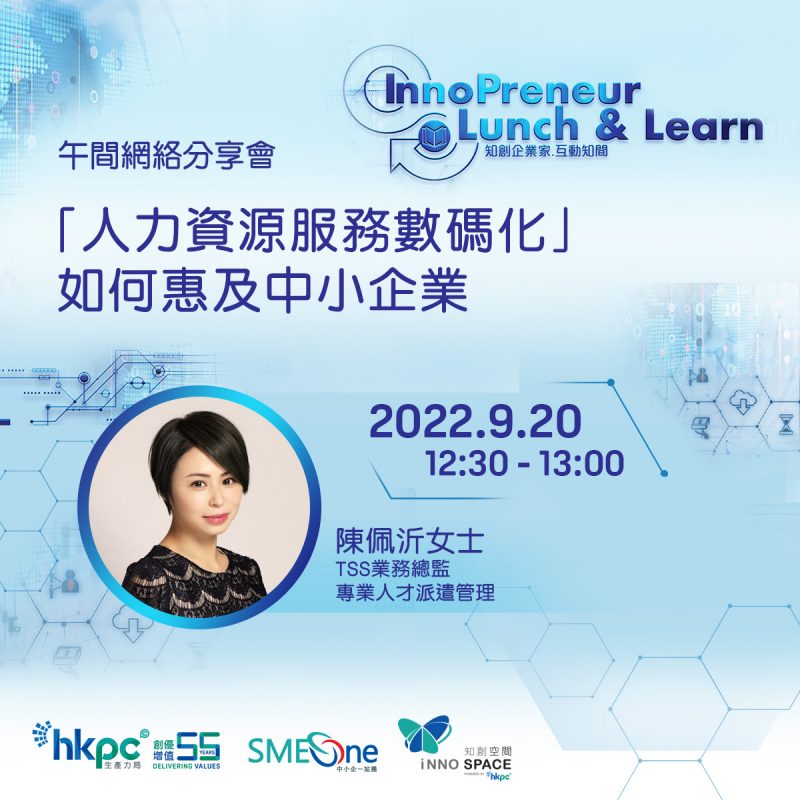 Digitalisation has become the new norm for SMEs and enterprises these years. No matter what industry you belong to, technological transformation is critical to your company at all level. Especially for HR arrangement, application of technologies can help simplify workflows and align staff with the same goals and directions in the company.
For more information and to register, please visit HERE.