How SEO benefits SMEs
01/04/2022 3:00pm - 4:00pm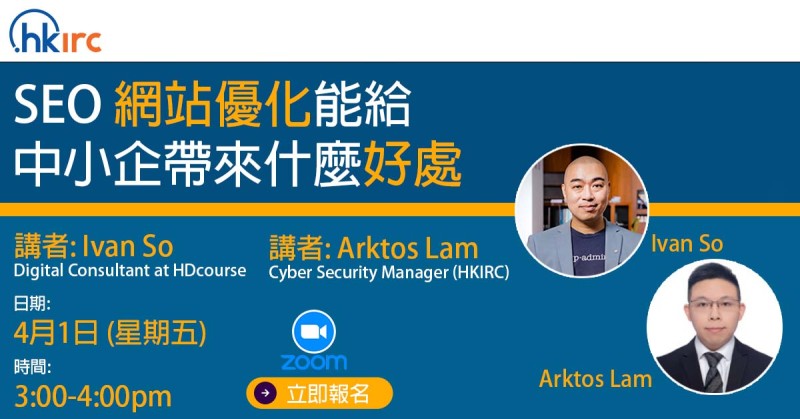 As the newcomer in the online market, SMEs have to use the SEO system to increase the exposure in the searching engine. HKIRC will hold a webinar with HDcourse to share how SEO could benefits SME's business, and eventually to improve their competitiveness and bring the business through the new market.
For more information, please visit HERE.
To register, please visit HERE.