How to Lower Bank Charges to HK$1 and Minimize Operational Costs
20/05/2021 3:00pm - 4:00pm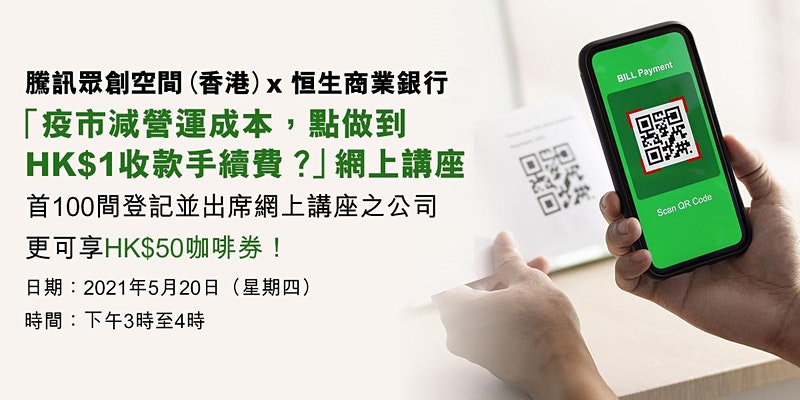 As we emerge from the economic downturn brought about by the pandemic, SMEs and startups need to take the chance to accelerate business growth. How can local small businesses implement FPS and QR code payments to lower bank charges to HK$1, and leverage the electronic consumption voucher scheme to boost sales for yourself and your clients?
Tune in to this special webinar co-organized by Hang Seng Bank and WeStart HK, where we will share successful cases using FPS and QR code payments, the opportunities with the consumption voucher scheme, as well as commercial banking offers and loan products designed for SMEs to help you lower operational costs!
Speakers:
Mr. KK Tai, Senior Vice President, Global Liquidity and Cash Management, Hang Seng Bank
Mr. Kosen Yip, Senior Vice President, Business Banking Centre, Hang Seng Bank
The webinar will be conducted in Cantonese.
*The Chinese version of event information (along with the T&Cs) prevails. Please check the Chinese webpage if needed.
For more information, please click HERE.