How to Turn Disruptive Events Into Business Opportunities | FREE
17/11/2020 7:00pm - 8:00pm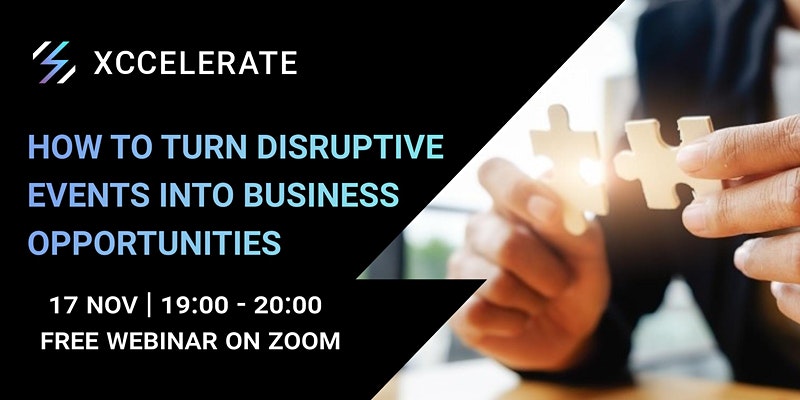 2020 has hit us hard. Lockdowns, travel bans, economic downturn, every one of us have been affected in different ways.
Businesses have been struggling as well, not to mention the seemingly unachievable targets and shattered business plans. As a business owner or decision-maker, how do you make quick responses to survive? How do you turn disruptive events into business opportunities?
We believe with the right mindset and tools, we can help you and your business get through these tough times.
Join our webinar and discuss how to make the most of your business opportunities
For more information, please click HERE.