Intellectual Property Department: IP Training Programme "IP 202 Management and Strategies of Patent Commercialisation"
27/09/2022 2:30pm - 5:00pm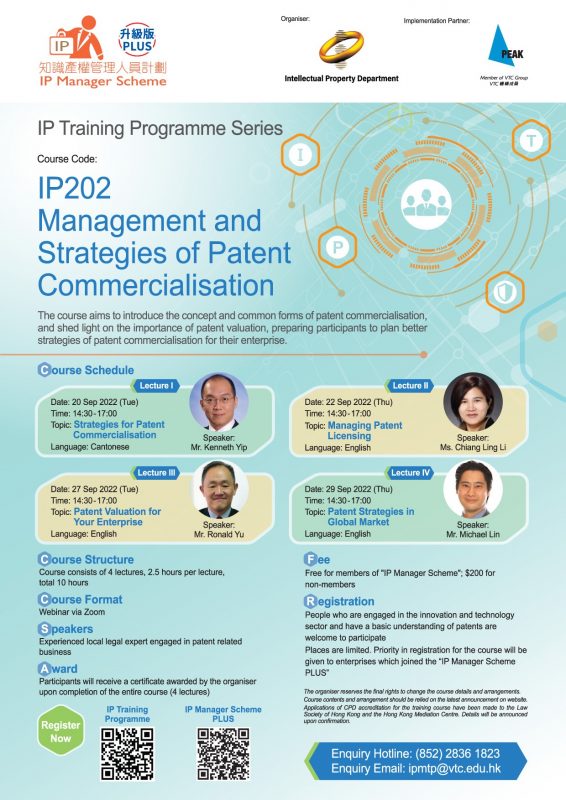 "IP 202 Management and Strategies of Patent Commercialisation" is now open for registration.  The course will introduce the concept and common forms of patent commercialisation, and shed light on the importance of patent valuation, preparing participants to plan better strategies of patent commercialisation for their enterprises.  Those who are engaged in the innovation and technology sector and have a basic understanding of patents are welcome to participate.  Participants will receive a certificate upon completion of the respective training course.
Course Details
Date:   20, 22, 27 and 29 Sep 2022
Time:   14:30 – 17:00
Language: English/Cantonese
Fee:     HK$200 (Enroll in "IP Manager Scheme" and attend the course for free)
For more information, please visit HERE.
To register, please visit HERE.