NAMI Webinar: Surface Treatments with Nanocoatings for Energy Efficiency
05/03/2021 3:00pm - 4:30pm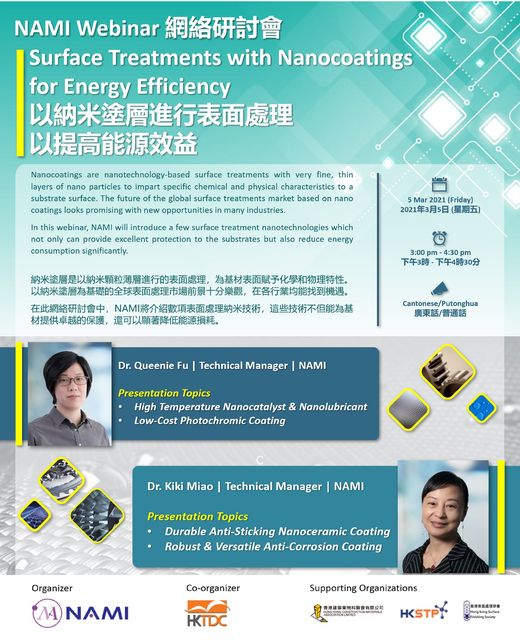 Nanocoatings are nanotechnology-based surface treatments with very fine, thin layers of nano particles to impart specific chemical and physical characteristics to a substrate surface. The future of the global surface treatments market based on nano coatings looks promising with new opportunities in many industries.
In this webinar, NAMI will introduce a few surface treatment nanotechnologies which not only can provide excellent protection to the substrates but also reduce energy consumption significantly.
For more information, please click HERE.
To register, please click HERE.