Online Listen & Learn: 3 Steps To Developing Consumer Insight
08/10/2020 7:00pm - 8:00pm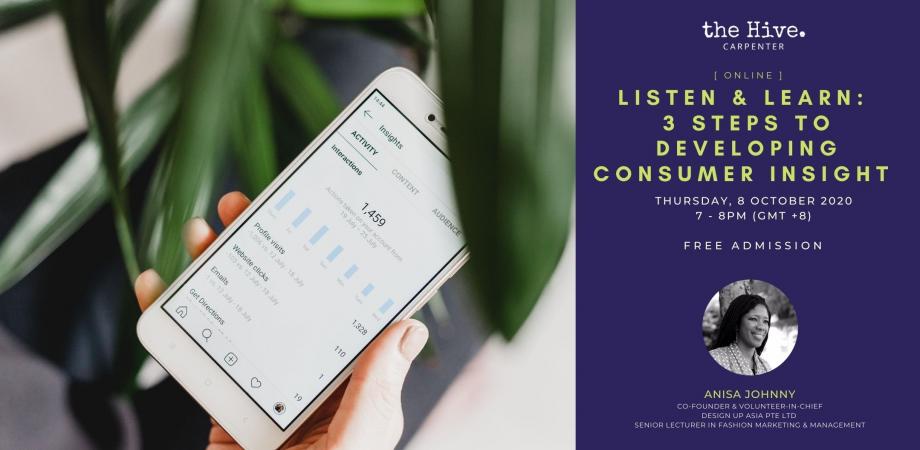 All successful businesses solve problems for a specific group of people. In this edition of Listen & Learn, Anisa Johnny, cofounder of Design Up Asia Pte Ltd and a Senior Lecturer in Fashion Marketing and Management, will outline the basic tools you should have to understand your customer, and how your products can solve their problems or enhance their lives. Register here and we'll send you a Zoom link shortly after!
Where: Zoom & Facebook Live on the Hive Singapore
Fee: Free
For more information, please click HERE.