Online: The Experience Series with Eleanor Carey
12/11/2020 3:30pm - 4:30pm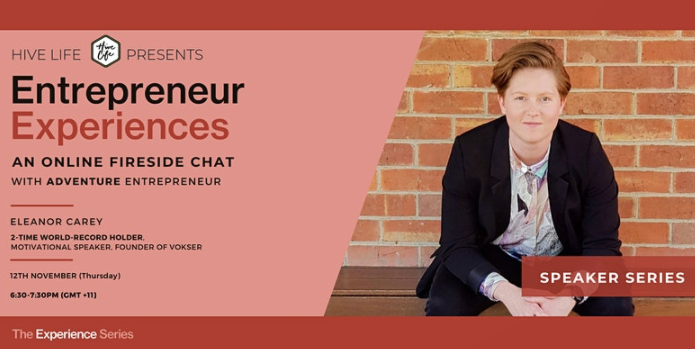 About this Event
Eleanor Carey was the first Australian woman to row across the Pacific. She was out there for over 62 days. The best part? It was a spontaneous decision.
Where: Zoom and Facebook Live on @thehiveexperienceseries
Fee: Free
Eleanor Carey joined two strangers, English athletes Cazz Lander and Megan Hoskin, at the eleventh hour to compete in the 2018 Great Pacific Race after a crew member dropped out. Battling choppy waters, seasickness, and sleep deprivation, the 'Pacific Terrific' team rowed 4000km across the Pacific Ocean from California to Hawaii in a 7.6-metre boat powered by muscle alone. They set not one, but two world records for being the first-ever crew of three to make the crossing, and the youngest female crew of three to row any ocean in the world.
Today, she is a motivational speaker, entrepreneur, and author. We sit down with Eleanor to revisit the crests and troughs of her historic journey, her tips for staying resilient in the face of adversity.
Topics we'll cover:
• What is adventure entrepreneurship?
– Parallels between the world of business and extreme outdoor adventure
– Breaking through mental barriers
– Setting World Records
– Misconceptions of adventurous people
For more information, please click HERE