Scaling towards your next milestone: Employee share options explained
14/11/2022 12:00pm - 12:45pm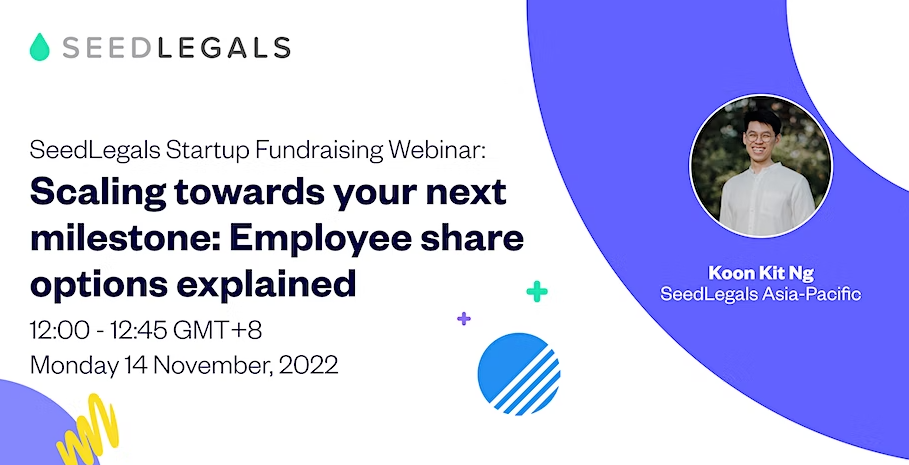 Scale faster with the right team behind you. Share option schemes give ambitious companies the edge you need to secure the best hires, motivate top performers and get ready to grow.
Set up your option scheme the smart way
SeedLegals has helped more than 2,500+ companies set up their share options schemes through our intelligent, guided workflows. We've made it simple to create, implement and manage your entire share option scheme. It's all in one place and easy to use.
For more information and to register, please visit HERE.