Singapore Airlines AppChallenge – Startup Track – Past Winners' Insights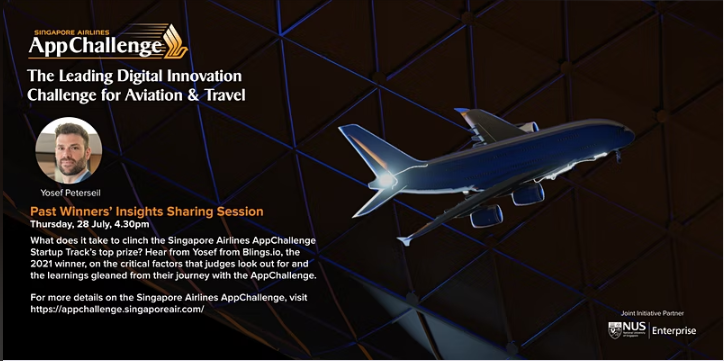 Hear from Yosef from the Blings.io team that underwent intense pitching against eight teams to emerge the top team at last year's AppChallenge.
Focused on in-flight entertainment through their next-generation video technology, learn about what are critical factors judges look for through this team's experience.
For more information and to register, please visit HERE.