[SME ReachOut Webinar] BUD Fund Eligibility and Form Filling Tips
02/06/2021 4:00pm - 5:00pm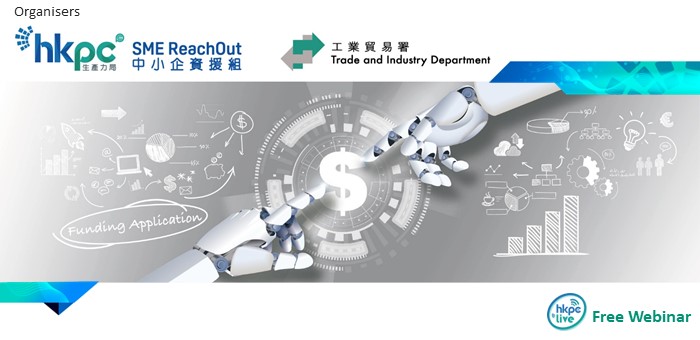 Plan to expand your business into overseas markets with funding support? Join us to learn how to receive up to HK$4,000,000 funding support with the help of "SME ReachOut"!
On 2 June, "SME ReachOut" will invite the BUD Fund Implementer to share not only the application details and funding scope of BUD Fund, but also form filling tips. Previous successful BUD applicants will also be invited to speak about how they prepared for the funding application and share their application tips. Want to know how SME ReachOut helps SMEs to gain funding knowledge and get better prepared, and how the team walks along with SMEs throughout the entire application process, providing support and assistance?
Join this webinar to learn more!
For more information, please click HERE.