Startup Grind: Building Agile Companies – Adapting to the rapid change of 2020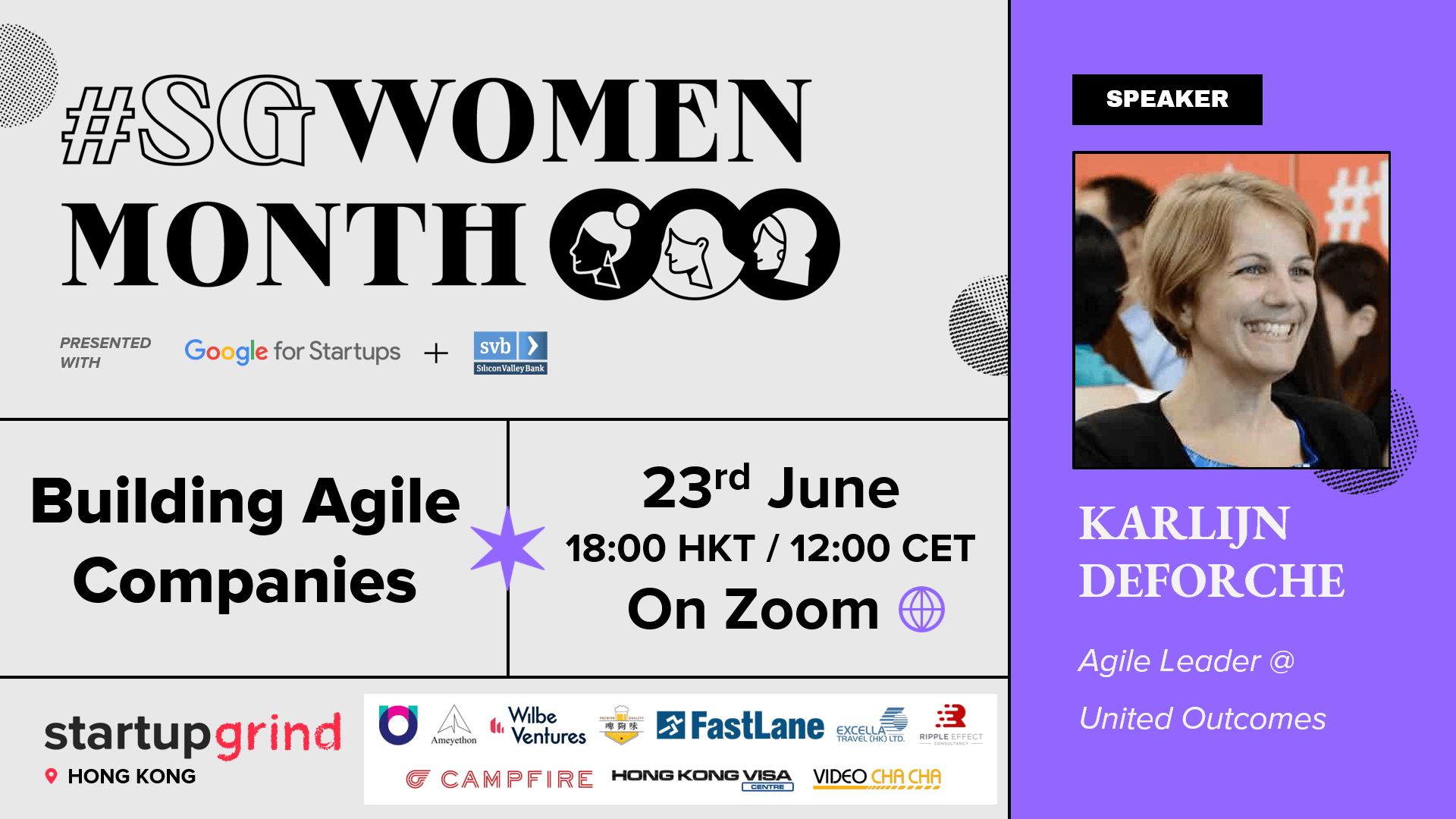 The Greek philosopher Heraclitus said "The only thing that is constant is change", and right now we are living in a very changed world.
In the last few months, a lot of the changes have been bad, but we hope that all of you are safe!
Now, as countries and economies open up, the change will be good. From "fast bad" to "fast good", and the questions arise:
– How do you build a company that can adapt to these rapid changes?
– Change from outside forces, or the inevitable internal change, growing from "startup" to "scale-up"?
– How can you help your teams and colleagues adapt?
– How to build a sound foundation?
The answer to many of these challenges is Agile!
We are therefore proud to have Karlijn Deforche, Agile Leader at United Outcomes, on the stage for the 67th Startup Grind in Hong Kong, part of #SGWomen Month 2020.
Join us on the 23rd of June at 18:00
RSVP for your free ticket today
After the Fireside Chat and Q&A, we will open up for a group discussion on Zoom regarding "How do we build Agile companies".
For more information, please click HERE.