Sustainability in Supply Chains through AI | Xccelerate
22/07/2020 7:30pm - 8:30pm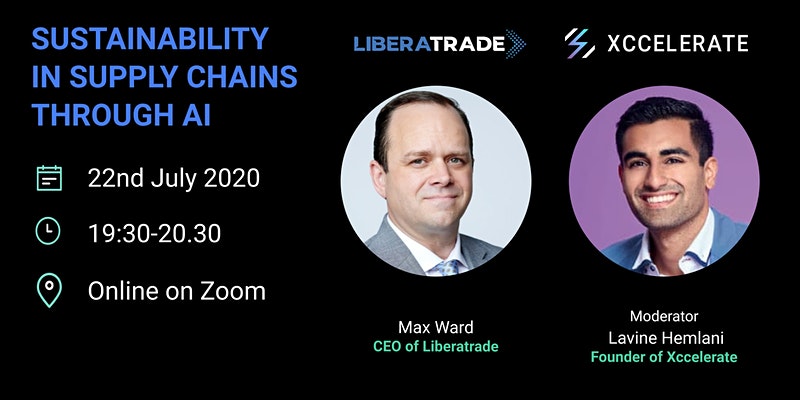 The world is changing faster than ever before.
Scientific consensus, along with pledges by governments and business leaders, call for dramatic improvements in sustainability performance. Supply chains are often regarded as a missing link when it comes to the execution of a sustainable business model. Yet, it is crucial to acknowledge the potential that a strong supply chain management can have on a business' sustainability outcome.
Join CEO of Liberatrade, Max Ward and the founder of Xccelerate and Vice President of the Artificial Intelligence Society of HK, Lavine Hemlani in an exploration of the ways in which AI can be used to drive supply chain sustainability. Discover optimization potentials and find out how sustainability links with profitability.
Are you ready to make a difference?
For more information, please click HERE.