The Future of Wealth Management
09/09/2020 7:30pm - 8:30pm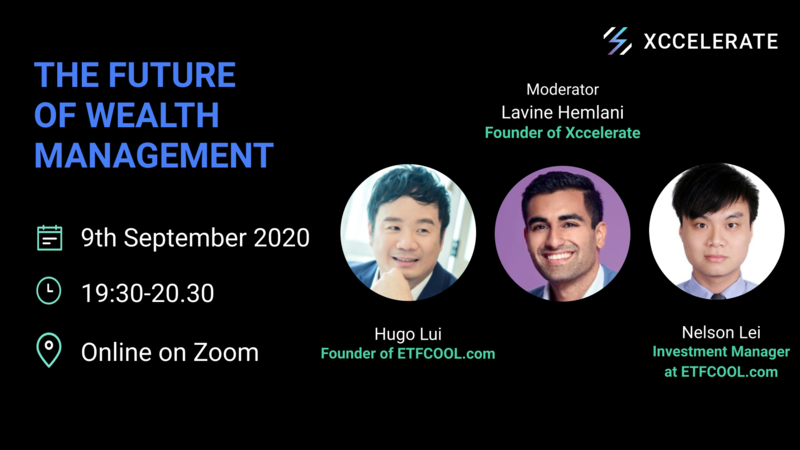 The wealth management industry is more than 200 years old and for a large part of that history, providers have operated according to the same general playbook. The massive digital and regulatory disruption of recent years has finally begun to shake up the industry, but many providers are still holding on to their traditional ways. The new business models are so different to what most firms have been building on that it requires extensive rethinking and retooling.
Join us in an exploration of wealth management innovations and find out how software solutions can make investing easier, better and accessible to more people.
Speakers:
Hugo Lui, Founder of ETFCOOL.com
Nelson Lei, Investment Manager at ETFCOOL.com
Lavine Hemlani, Founder & CEO, Xccelerate
For more information, please click HERE.