THE ROAD AHEAD – COVID-19 IMPACT AND INNOVATION TRENDS IN APPAREL AND FASHION
17/09/2020 4:00pm - 5:00pm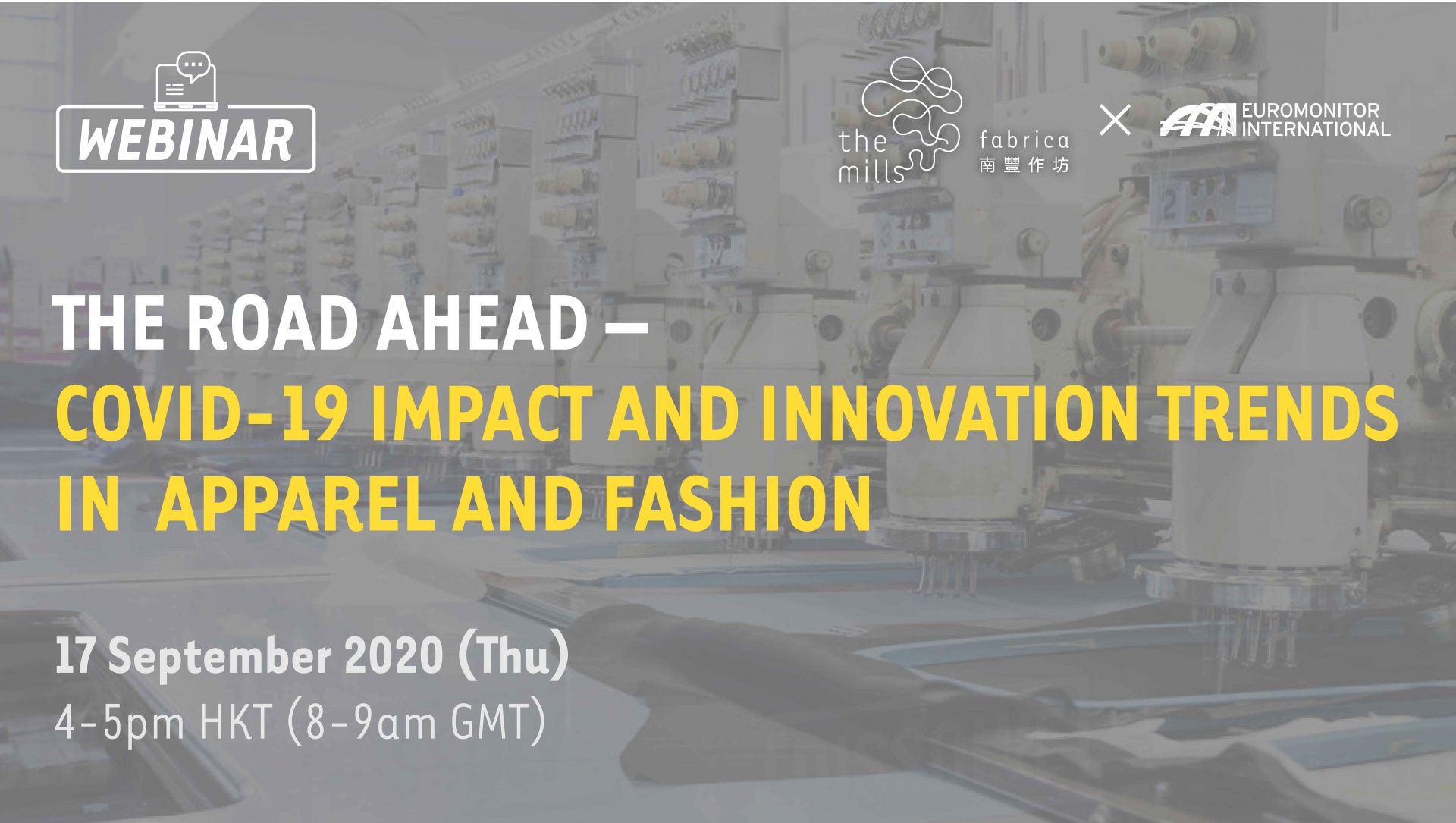 The COVID-19 pandemic has severely impacted the apparel sector; meanwhile it has sparked innovations to cope with the crisis.
Euromonitor International and The Mills Fabrica are joining forces to discuss COVID-19's impact and innovations it is catalyzing for the apparel and fashion industry: In this webinar, we will explore how disruptions within production, distribution and consumption are playing out, and how innovations in supply chain and retail are addressing some of the most pressing issues the industry is facing today.
Details:
Date: 17th Sep 2020 (Thursday)
Time: 4pm-5pm HKT (8am-9am GMT)
Ticket: Free of Charge
* Webinar will be conducted in English with Q&A section
Speakers:
Jorge Martin, Global Head of Fashion Research, Euromonitor International
Alexander Chan, Co-director, The Mills Fabrica
Angus Tsang, Research Team, The Mills Fabrica
For more information, please click HERE.