Third Open Data Conference (Session 3)
14/04/2021 2:00pm - 4:30pm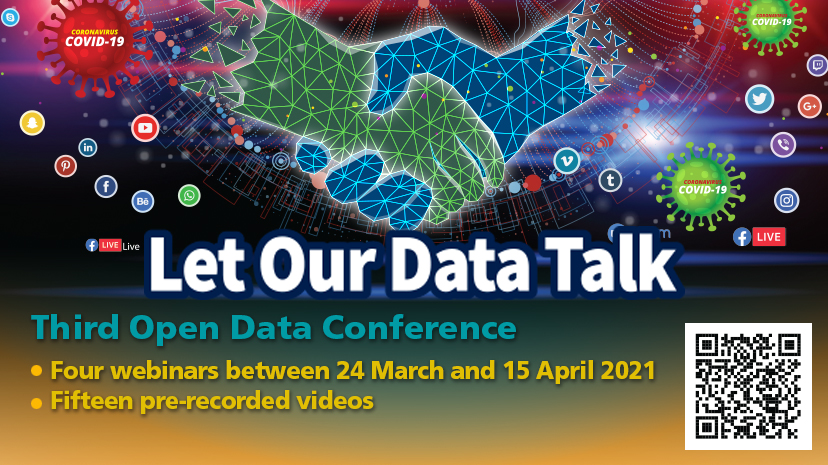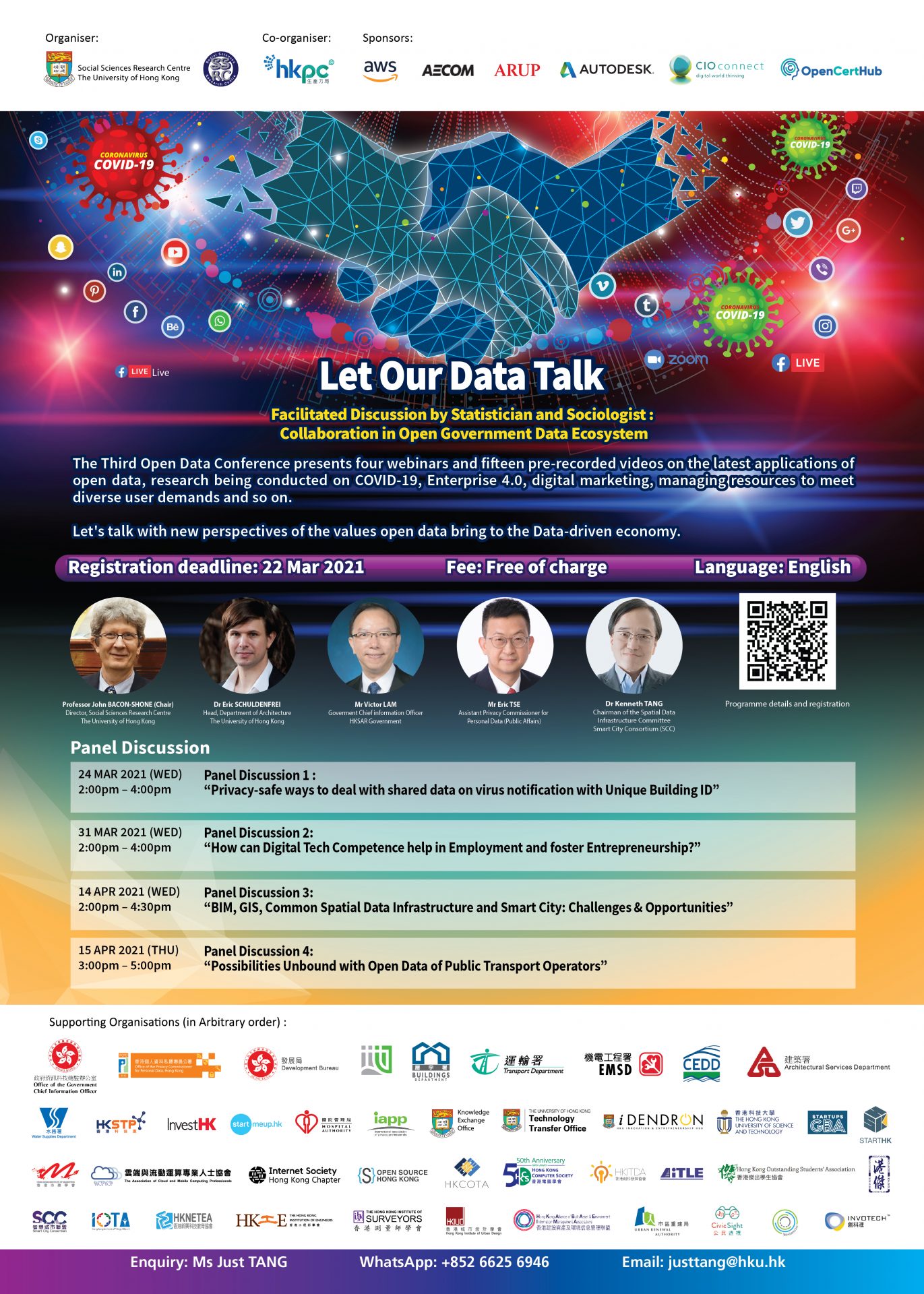 The Third Open Data Conference presents four webinars and fifteen pre-recorded videos on the latest applications of open data, research being conducted on COVID-19, Enterprise 4.0, digital marketing, managing resources to meet diverse user demands and so on.
Let's talk with new perspectives of the values open data brings to the Data-driven economy.
Conference objectives:
(1) To adopt better contact-tracing methodologies in fighting with COVID-19, as demonstrated by a use case on how government departments can improve operational efficiencies by sharing data via established framework of common data service portal to eliminate duplicated efforts on data-collection.
(2) To amplify economic benefits of Open Data by promoting culture of innovation, and in creating new business opportunities and new jobs through provision of the Unique Building ID as the easiest-to-match dataset facilitating continual utilization from the private sectors. This move will practically stimulate data sharing from the private sectors, improve collaboration, and support collaborative innovation.
Session 3
Title: BIM, GIS, Common Spatial Data Infrastructure and Smart Cities: Challenges & Opportunities
Date: 14/04/2021 14:00-16:30
Venue: Zoom