Entering the Chinese Market – All about finance, data and selling cross-border
13/08/2020 3:30pm - 5:00pm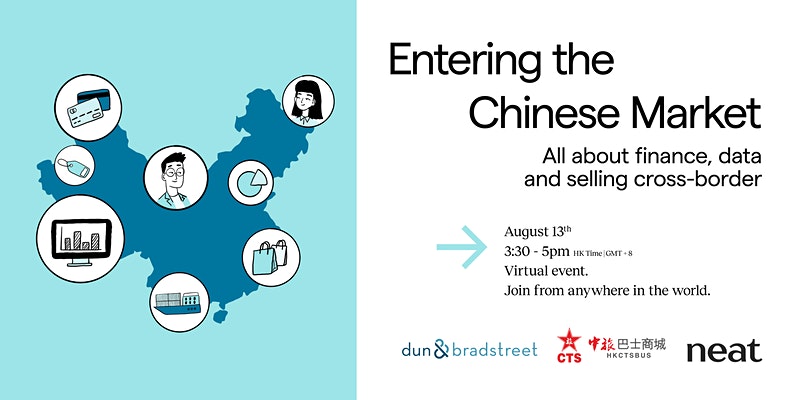 If your business is looking to enter the Chinese market, you may be asking yourself these questions:
How do I gain trust from my Chinese partners and customers?
How do I manage transactions with Chinese suppliers? How about receiving money from Chinese partners?
How do I manage customs clearing and logistics when shipping my products across the border?
What platforms should I use to sell my products?
How do I increase visibility of my brand in China?
Join our virtual event to learn from experts in managing finance, leveraging data, and selling goods cross-border into China.
Please RSVP on Eventbrite. The online event access link will be emailed to you one day before the event.
This event will be conducted in English.
For more information, please click HERE.