Webinar: Cross-border E-commerce Opportunities in the Greater Bay Area for Health, Wellness and Beauty Products
29/06/2021 4:00pm - 5:00pm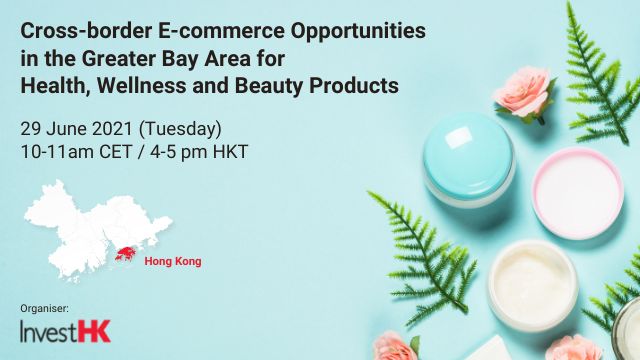 How does Hong Kong help your health, wellness and beauty business in the Greater Bay Area (GBA)?
Learn more by signing up our upcoming webinar on cross-border e-commerce on 29 June!
Webinar: Cross-border E-commerce Opportunities in the Greater Bay Area for Health, Wellness and Beauty Products
29 June CET (GMT +2) 10-11am / Hong Kong (GMT +8) 4-5pm
No worries if you can't make it – you can still RSVP and we'll send you the playback.
RSVP: https://lnkd.in/gQgNtTP
For more information, please click HERE.