Women in Entrepreneurship Seminar
25/02/2021 6:30pm - 7:30pm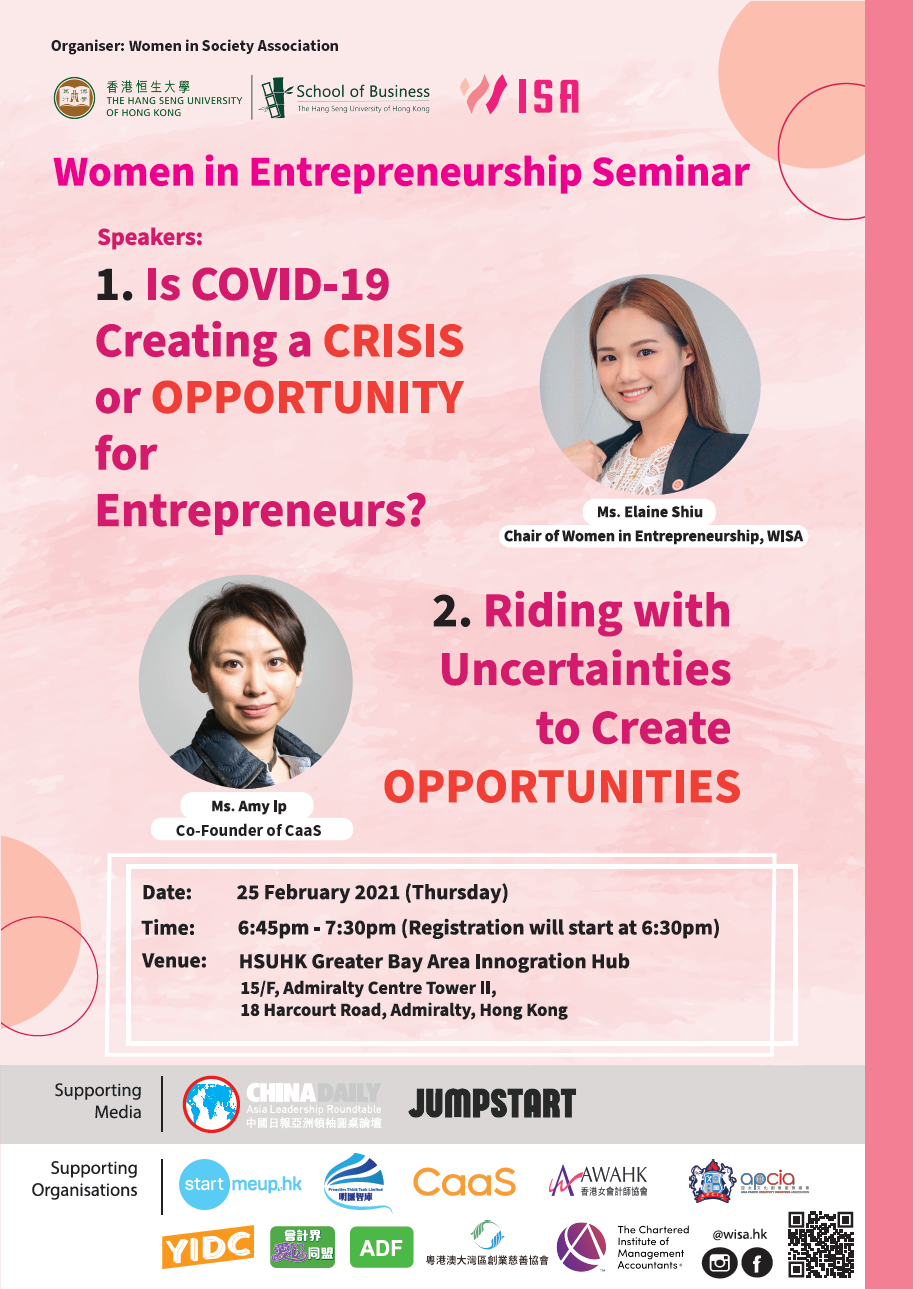 Organised by the Women in Society Association (WISA) of The Hang Seng University of Hong Kong, you are cordially invited to join a seminar with the theme of "Women in Entrepreneurship" which will be held on 25 February 2021 (Thursday).
With the topics of "Is COVID-19 creating a crisis or opportunity for entrepreneurs?" by Ms Elaine SHIU, Chair of Women in Entrepreneurship of WISA and "Riding with uncertainties to create opportunities" by Ms Amy Ip, Co-founder of CaaS, this seminar aims to provide insights and serves as a platform to discuss on how entrepreneurs respond to the threats and opportunities during COVID-19.
For more information, please click HERE.