Women in Entrepreneurship – How to Launch Your Start-Up?
30/03/2022 12:30pm - 1:30pm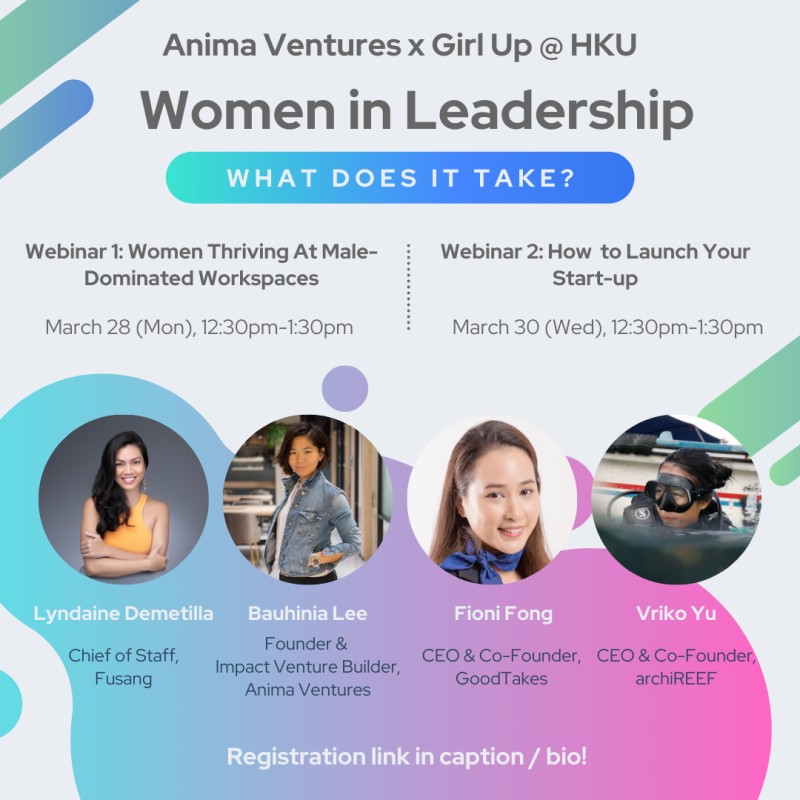 How can women navigate and thrive in professional environments?
The panelists will have an open discussion on their personal corporate and entrepreneurship journeys, navigating male-dominated industries like crypto and blockchain, community building and more!
Topics: Ideation & design thinking, testing & building a Minimum Viable Product (MVP), panelist sharing, resources available in Hong Kong for female-led start-ups
For more information, please visit HERE.
To register, please visit HERE.