Young Techpreneur Project Briefing Session 2
17/11/2021 4:00pm - 5:00pm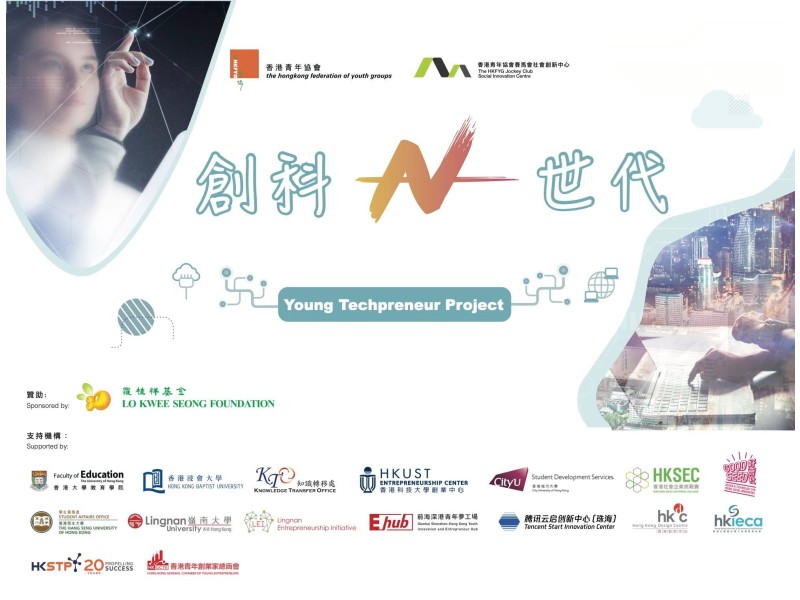 The HKFYG Social Innovation Centre (SIC) is launching the Young Techpreneur Project with generous sponsorship from the Lo Kwee Seong Foundation. The aim is to assist, train and guide youth and help turn their interests and enthusiasm in tech into valid businesses. This will, it is believed, empower them to apply for other start-up funds and incubation programmes so as to take their dreams and visions further.
The Project will recruit 15 teams of Techpreneurs who have shown potential and are willing to undergo training in software development, social platform operations and proposal writing among other skills.  Applicants/teams need to present a project idea, which combines business with technology, with the final six selected projects receiving an interest-free loan of up to HK$100,000 to start their businesses. They will also be equipped with free desk rental for one year, and business start-up support, including professional mentorship, networking referrals and promotion of their ideas.
Briefing sessions will be held on 11th and 17th November, please register HERE.
For more information, please visit HERE.