The 2022 edition of the annual StartmeupHK Festival was held successfully on 5-10 September, bringing together 556 speakers and over 20,000 participants from more than 100 countries and territories, comprising of industry leaders, entrepreneurs, investors, tech enthusiasts and government officials.
Curated by Invest Hong Kong and guided by the theme A Future Unlimited, the week-long Festival was packed with inspiring keynotes and discussions ranging from opportunities presented by Web3 and the metaverse, sustainable innovation, to the impact of increasing digitalisation on wider society. Generating 196,000+ views online and via the Metaverse, the event was a celebration of the startup sector's ability to embrace emerging technologies and innovate for a better tomorrow.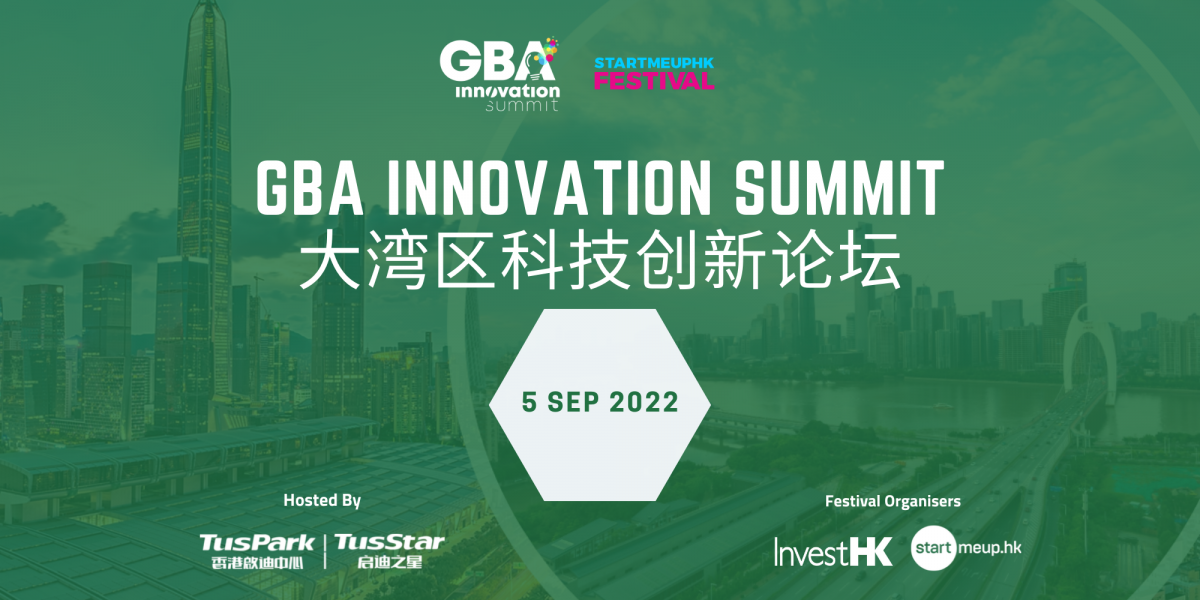 5 SEPT
GBA INNOVATION
SUMMIT 2022
GBA INNOVATION SUMMIT 2022 will extend the coverage from focus on opportunities and challenges in the region to some of the most topical subjects worldwide, such as carbon neutrality and digital assets such as NFT etc. Participants can also connect with each other through satellite events and VIP networking sessions.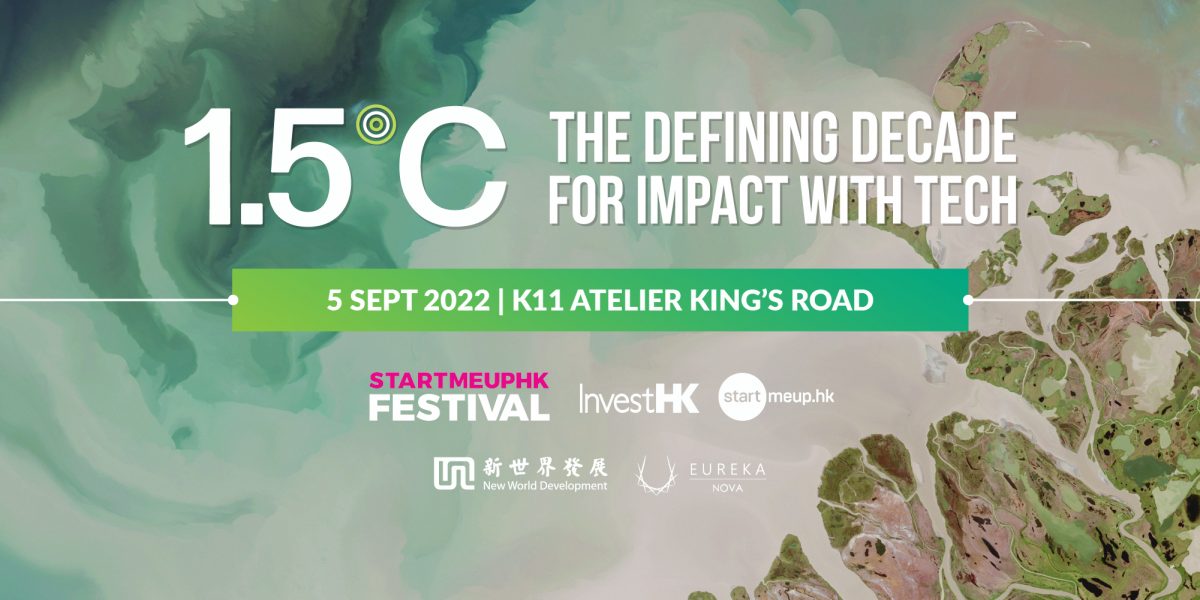 5 SEPT
1.5°C SUMMIT – THE DEFINING
DECADE FOR IMPACT WITH TECH
A one-of-a-kind tech summit on climate change focused on the actions need to be taken in order to drastically reduce emissions before next decade. Leading experts, entrepreneurs and stakeholders working towards reducing the impacts of climate change come together to share their insights on how technology can transform industries and create a more sustainable future.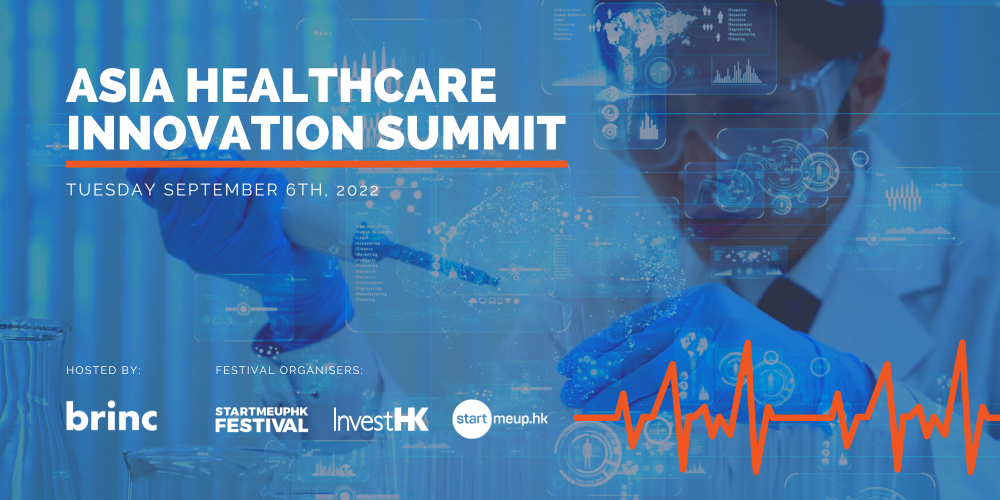 6 SEPT
ASIA HEALTHCARE
INNOVATION SUMMIT
The Asia Healthcare Innovation Summit brings together Asia's healthcare ecosystem of startups, professionals, and investors to exchange knowledge, inspire one another, and help drive innovation. Our goal is to make the summit Asia's leading healthcare innovation platform that highlights the region's latest innovations while connecting key industry stakeholders.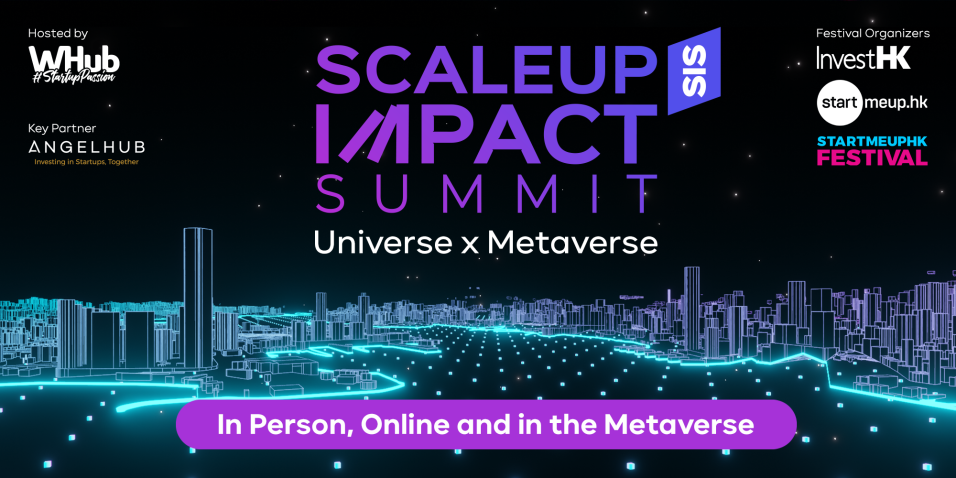 6-7 SEPT
SCALEUP IMPACT SUMMIT – UNIVERSE x METAVERSE
Be there when all the worlds collide! Join us live in person, online and in the Metaverse. At SIS22, we will break barriers, innovate, and make an impact together. You'll hear from world-class speakers about the hottest and most pressing topics, experience revolutionary technologies, meet the fastest growing scaleups and get close with vetted investors.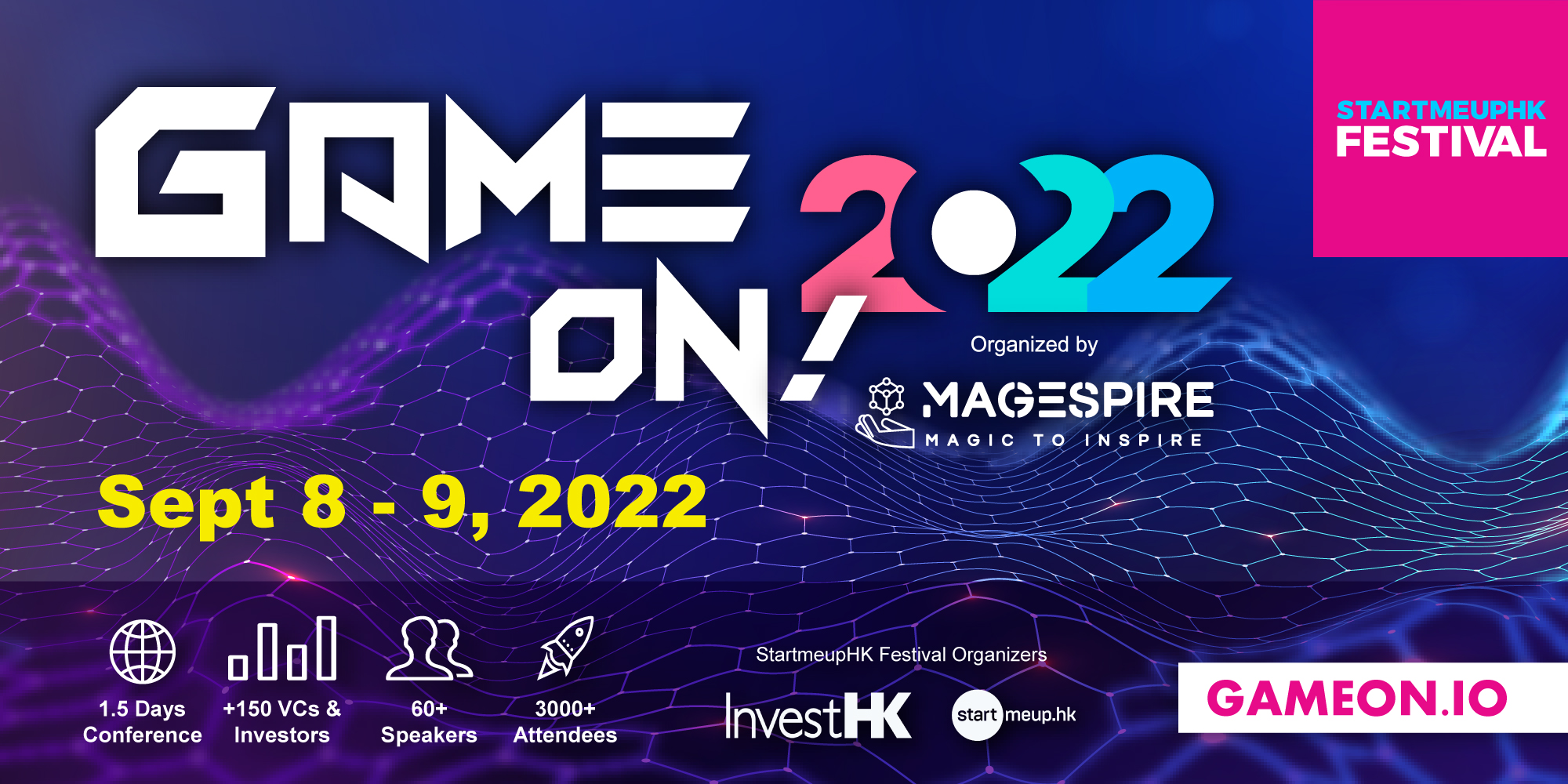 GAME ON! 2022 is a 1.5-day hybrid conference celebrating the essence of Gaming, Art, Music and Entertainment (GAME) industries by bringing together passionate gamers, artists, developers, investors and enthusiasts in a true-to-spirit gamified environment. If you are a Gaming fanatic or Art & Music enthusiast or an Entertainment aficionado keen to learn more about how new technologies like Blockchain & NFTs are transforming this space, this is the conference to be at!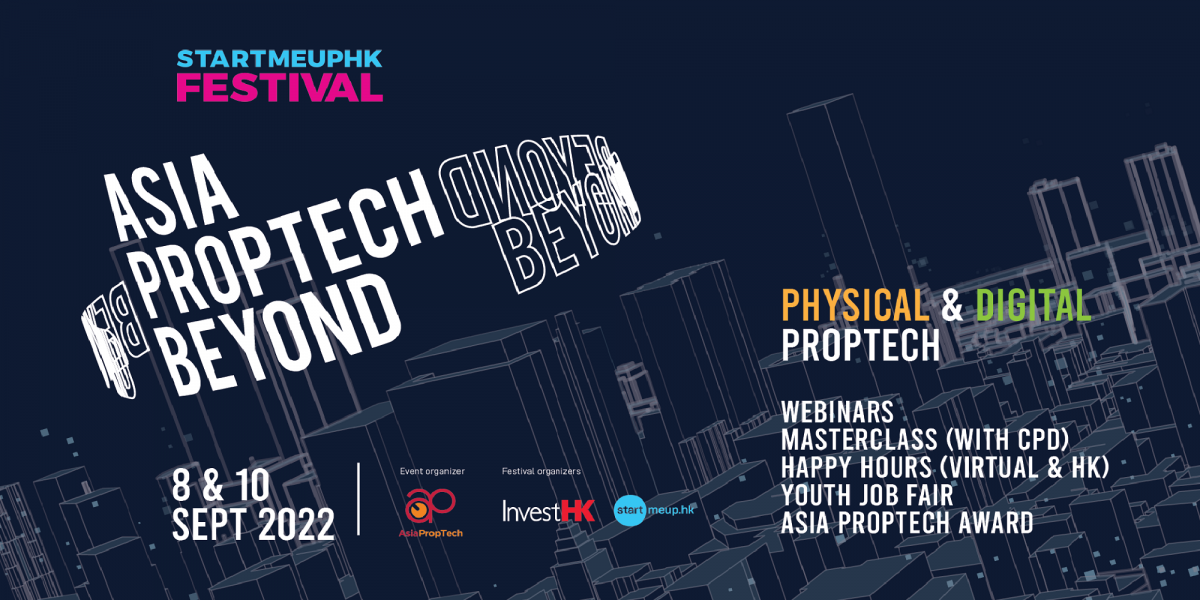 8, 10 SEPT
ASIA PROPTECH BEYOND 2022
Asia PropTech Beyond 2022, is a 1.5-day event featuring the hottest physical and digital innovations in PropTech. These innovation include new building materials (carbon reducing, nanotech, etc.) and virtual real estate (tokenization, digital twins, metaverse, etc.). We move beyond an introductory level of "what is PropTech," to provide audiences with a deeper understanding of these topics through masterclasses, webinars, and interactive sessions such as curated happy hours. The event also includes a youth outreach programme and the inaugural PropTech in Asia Award.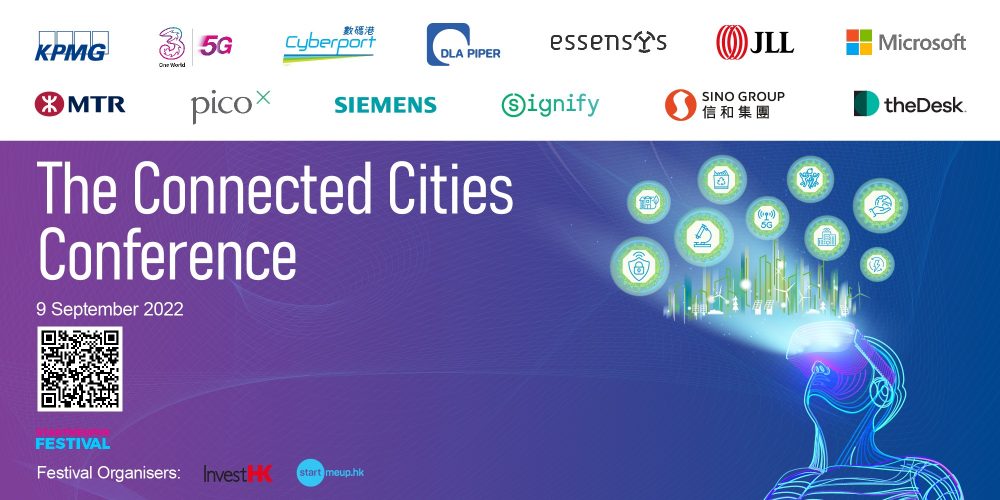 9 SEPT
THE CONNECTED CITIES CONFERENCE
The Connected Cities Conference is returning on Friday, 9 September 2022 as part of StartmeupHK Festival! A key theme for this year's conference will be Hong Kong's ongoing development not just a "connected city" but also a globally leading "smart ESG city" capable of attracting new talent including wealth creators, innovators and investors.
The Conference will showcase innovations for the next generation of urban living. We will also be featuring global and regional speakers from academia, business and leading entrepreneurs to share examples and best practices in implementing connected cities and technologies from around the world ─ including IoT, PropTech, Cyber Security, Metaverse and Data Analytics ─  to enhance a city's liveability, workability and sustainability.
The conference will also feature a Startup Village with over 100 exhibition booths and a networking lounge powered by CoCoon, with scheduled demos and interactive activities aimed at increasing engagement among startups, corporates and investors.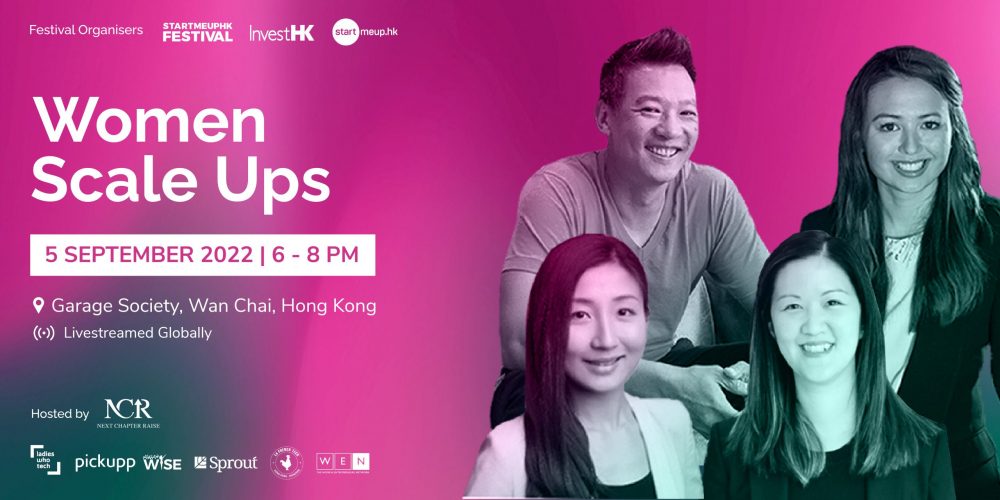 Women Scale-Ups event will highlight how local entrepreneurs and global businesswomen can scale up in Hong Kong and beyond. Through panels, roundtables and insider stories we will hear from female founders who have used HK as a launchpad into building their business and into other markets and learn their perspectives, experiences and insights.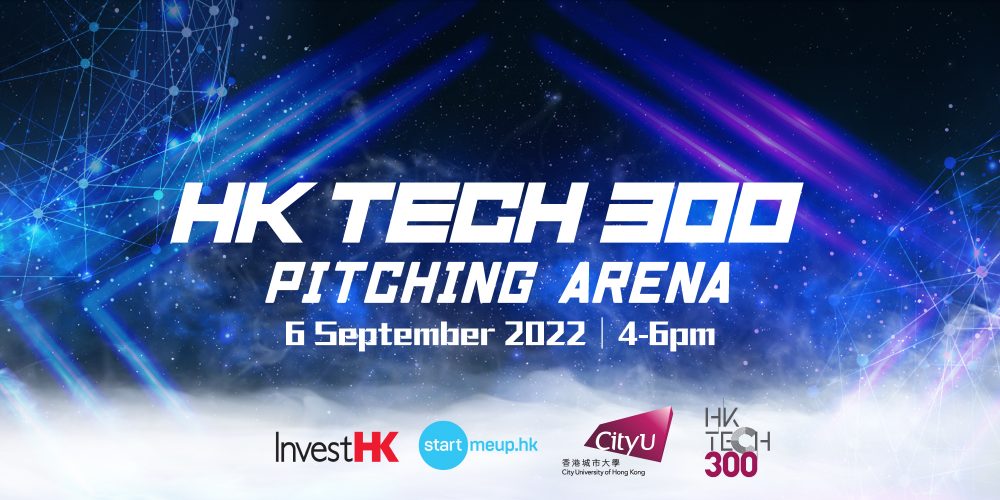 6 SEPT
HK Tech 300 –
Pitching Arena
Under the theme "Venture Beyond Boundaries", City University of Hong Kong (CityU) launched HK Tech 300, a large-scale flagship innovation and entrepreneurship programme, with an allocation of HK$500 million to help aspiring entrepreneurs ignite their entrepreneurship journey. The programme has nurtured a number of start-ups in various categories to date. At "HK Tech 300 – Pitching Arena", ten start-ups will compete with each other to make the best pitch. The audience can vote online for "My Favourite Start-up". Join us to witness and support these young entrepreneurs as they make their best efforts to pitch their innovative ideas.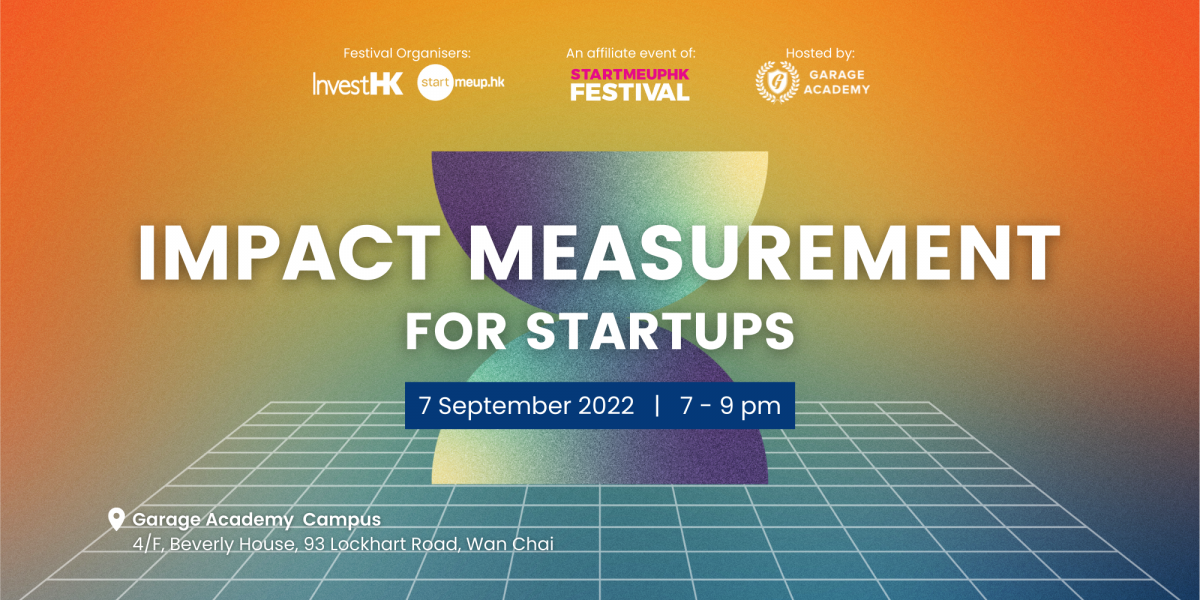 7 SEPT
Impact Measurement
for Startups
Join the Impact Measurement for Startups panel talk, as we unpack how to define, manage, and effectively communicate the impact of purpose-aligned businesses.

Connect with industry leaders across the ESG, Social Entrepreneurship, and Impact Investment landscape, at this in-person event held at the Garage Academy Campus in Wan Chai.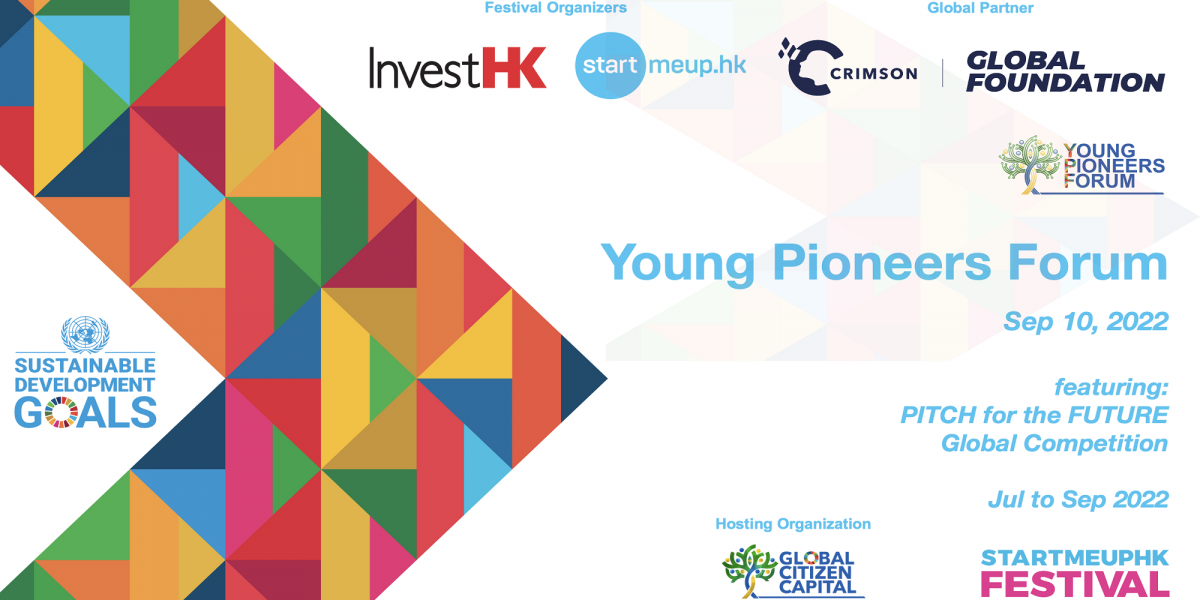 10 SEPT
YOUNG PIONEERS
FORUM
Young Pioneers Forum 2022 will bring together more than 500 teenagers (age 10 and up) from 30+ countries across Asia Pacific and around the world. Collectively, they will innovate and act towards a more sustainable future through six youth-led programs elements.