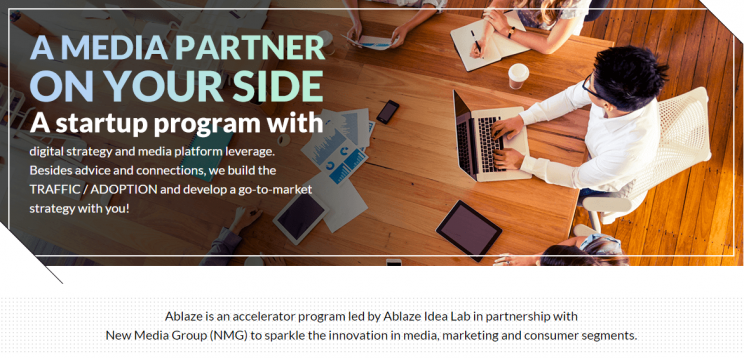 Ablaze is an accelerator program led by Ablaze Idea Lab in partnership with New Media Group (NMG) to sparkle the innovation in media, marketing and consumer segments.
What Projects are Suitable?
We are looking for a win-win match for both sides. If you are a startup that needs to build your traffic and adoption, or if you are looking for a partner for your content / media / marketing strategy, then it should be a good match.
We are looking for startups that fall into either one of the following areas:
Industry Relevant
–Travel
–Eat and Dine
–Teens
–Fashion / lifestyle
–Beauty / women segment
–Parenting
Discipline Relevant
–Digital advertising and media
–Content marketing / distribution
–Consumer products / services
–Marketplaces / E-commerce
–Audience analysis and measurement
Timeline
We are continuously taking in applications, you can fill in the application form whenever you are ready.
Applications will normally be reviewed in 3 intake batches: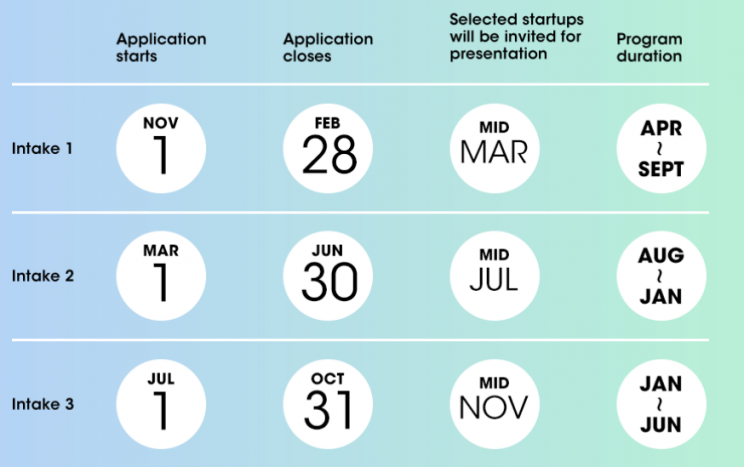 For more information, please visit: http://www.ablazeidea.com/#program