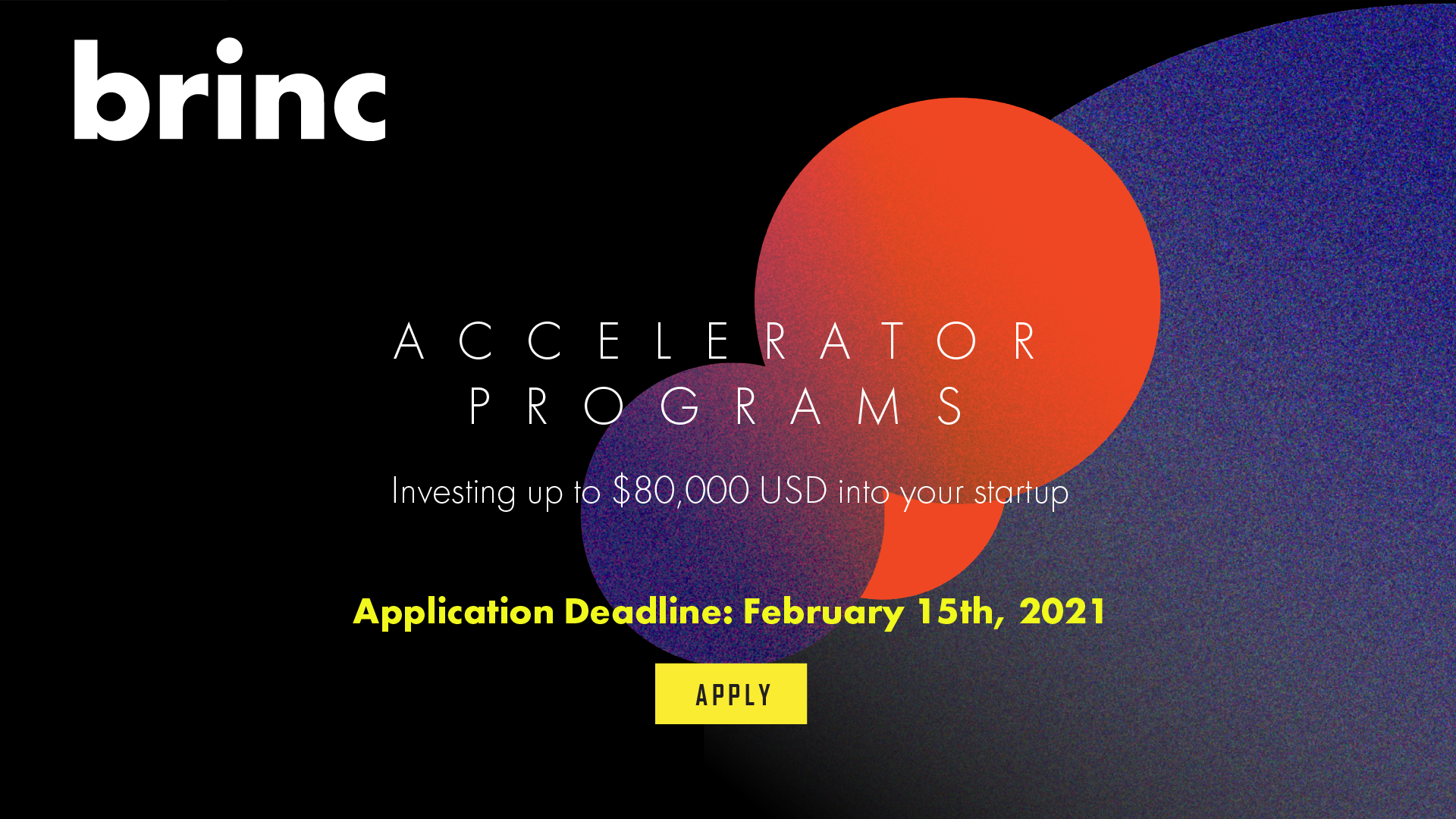 Brinc is now accepting applications for its Global Accelerator Programs! On top of finding technology solutions that are solving the world's global challenges, we plan to invest in over 1,000 climate-conscious startups over the next 5 years driven by our mission to help slow down and ultimately tackle climate change.
Startups we are looking for:
Early stage, high growth potential start up companies located anywhere in the world (Pre-Seed/Seed)
Solutions in Hardware & IoT, Food Technology, Alternative Protein, Food Waste, MedTech, Logistics, Mobility, PropTech, CleanTech and Clean Energy
Must at least have a finalized design or prototype of their product
Learn more and apply by 15th February 2021.